As a Shopify merchant, you want to provide an amazing buying experience. Not only before they buy but also after, which includes accurate and streamlined order tracking. Not surprisingly, consumers open emails related to their order status more than any other marketing emails (I do this, too!) — open rates for order notification emails are about 50% higher than bulk marketing emails.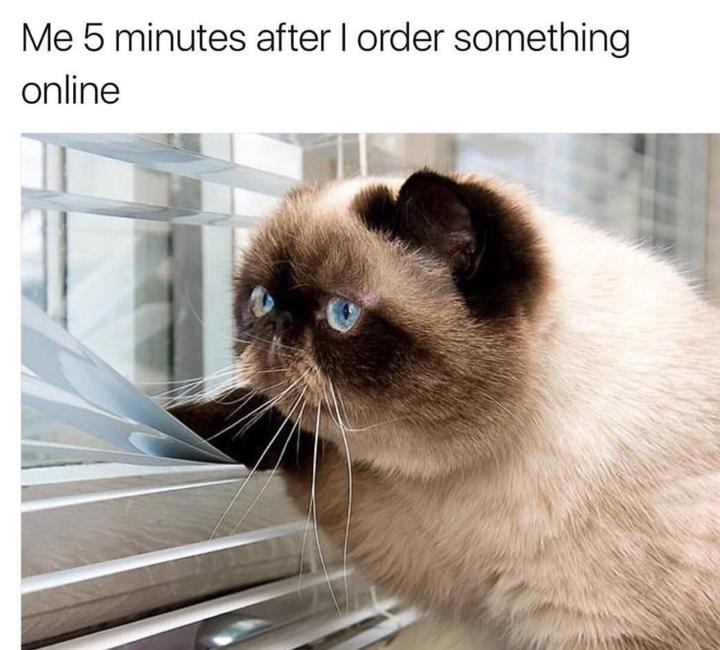 Source: Twitter
Your customer's experience is important, and improving the order tracking and notification process not only improves their experience with your brand, but also has the hidden benefit of lightening the load on your customer service team. By removing the cumbersome task of having to hunt down tracking info to find out where the heck someone's package is, your support team can focus their efforts on other customer service responsibilities. And your customers will be left looking a lot less sad than Grumpy Cat above.
Choosing the best Shopify order tracking app is not a one and done process, but an opportunity to find the best tool for your ecommerce Shopify brand to help your shop grow. We've put together a framework to help you evaluate the options out there.
What is the best shipping app for Shopify?
To stay ahead of order tracking mistakes and ease the weight on your customer support team you will want to choose a comprehensive Shopify shipping app that fulfills all of your needs.
Look for an app with benefits that include:
Automatically spotting delayed or stalled shipments

Generating real-time

shipping data

so you know the exact status of all deliveries

Integrating with your communication apps for more streamlined workflows

Automating shipping alerts

Being customizable for branding purposes

Detailing the journey of the package for customers to access through their account
How to choose the best delivery tracking app for Shopify to provide a better ecommerce customer experience
Now that you've narrowed your tracking app search down to only those that fit the above criteria, it is time to dive a little deeper into the specifics of what you are looking for when choosing the best Shopify order tracking app.
1. What integrations does the Shopify order tracking app have?
Depending on which Shopify order tracking app you choose, your app will either include a single integration, or many. The key here is for you to choose an order tracking app that integrates with the software you are already familiar with, to avoid the unnecessary step of adding a new piece of software to the mix.
We all have enough tabs open and apps bookmarked, so pick an order tracking app that covers all your marketing and customer service needs.
For example, Wonderment integrates with Klaviyo to help you send personalized, beautifully designed, and customized order update emails to your Shopify customers.
Designed shipping update emails can help your customers better understand the status of their order, while providing recommendations for other products, real-time updates when there are delays, and discounts or other value-adds to thank them for being a customer.
Personalization and segmentation in shipping updates
Personalization is key to email marketing — personalized emails see 6x higher transaction rates over generic emails. Use your database to segment and customize emails to the recipient, even for "transactional" emails like shipping updates to improve open and click rates.
2. Are the Shopify order tracking app's order update notifications / shipping alerts customizable to your brand?
Is your current system only allowing for standard or boring tracking update notification? These transactional notifications and updates can add an avoidable banality to your order shipping process. With the right order tracking app you can easily turn those transactional looking emails into customized marketing emails that pull more than their own weight.
Instead of having your order update notifications be placeholders, or plain text emails, you can turn them into beautifully branded marketing opportunities. Customizing your order tracking alerts to match your brand can ultimately make your emails feel way less transactional.
Are they available with Klaviyo, Postscript, or your other favorite ecommerce marketing tools?
If you're already sending email and SMS via tools like Klaviyo or Postscript, check to see if the order tracking app integrates with the apps you already use and know.
Are they designed or customizable to your brand?
The most user-friendly and marketing-friendly Shopify order tracking apps allow you to design and customize your shopping alerts to your brand. When you customize your tracking notifications and shipping alerts you are capitalizing on previously untapped marketing real estate in your ecomm customer journey. This customization can look like many things, including creating different flows by product, carrier, or destination.
Can you automate email or SMS shipment notifications?
With the right Shopify order tracking app, shipping notifications can be automated, allowing your customer relations team to be a proactive source of support, instead of reactive. Automated email and SMS shipping notifications not only deliver real-time updates to your customers, but contribute to an overall improved customer experience.
3. Does this order tracking app have access to shipping reporting + analytics for Shopify?
In order to audit, optimize, and improve your ecommerce shipping process, look for a product with real-time shipping reports and extensive analytics.
When you choose a tracking app that integrates directly with the courier— or over 20 major couriers— you won't have to jump between courier websites to troubleshoot shipping delays (major time suck). Instead, you will be alerted of delays before the carrier even does thanks to proactive order alerts.
With access to both daily and monthly shipping reports, you will be able to visualize your shipment data in a whole new light, allowing you to report on orders by their fulfillment status, carrier, or region. You can then analyze this data by searching for sources of inefficiency and then optimize processes to set yourself up for future success.
Order tracking command center
It is a universal truth, that no matter how hard we try, occasional shipping delays are inevitable. And this year showed us that the supply chain is never guaranteed, but it's about how you deal with those challenges when they come up that will have a lasting impact on your customers.
Dashboards or command centers are a great, visual way to keep a pulse on your overall shipping health, giving you a bird's eye view on your customer support and shipping support needs. The order tracking command center of your chosen Shopify order tracking app will become your go-to resource for supporting your customer service team.
Just imagine it's peak BFCM (Black Friday Cyber Monday) season and 10% of your orders won't be delivered by Christmas — do you know which ones?
Receiving comprehensive order tracking updates in real-time is crucial to improving the customer experience. It's a major source of complaints from customers.
Full transparency and automated alerts set your customer support team up for greater success, and also allow your customer retention teams to deliver a better customer experience. Soon, you'll be creating repeat customers and ultimately, ambassadors of your brand.
Now that you've found the best Shopify order tracking app for your organization it's time to put it to work. I can hear the sigh of relief from your customer support teams now.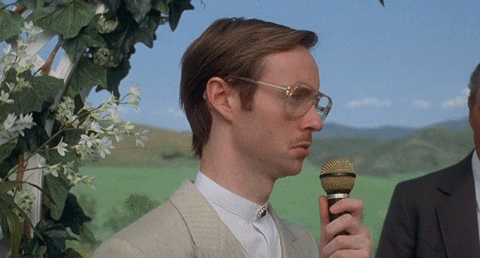 Source: Giphy
Next up on your reading list: How Technology Is Changing The End-To-End Online Shopping Experience.