Wonderment is now an official integration partner of Recart. Using the Wonderment and Recart integration, Shopify merchants can power transactional SMS messages to fuel strong engagement, and deliver exceptional customer experiences.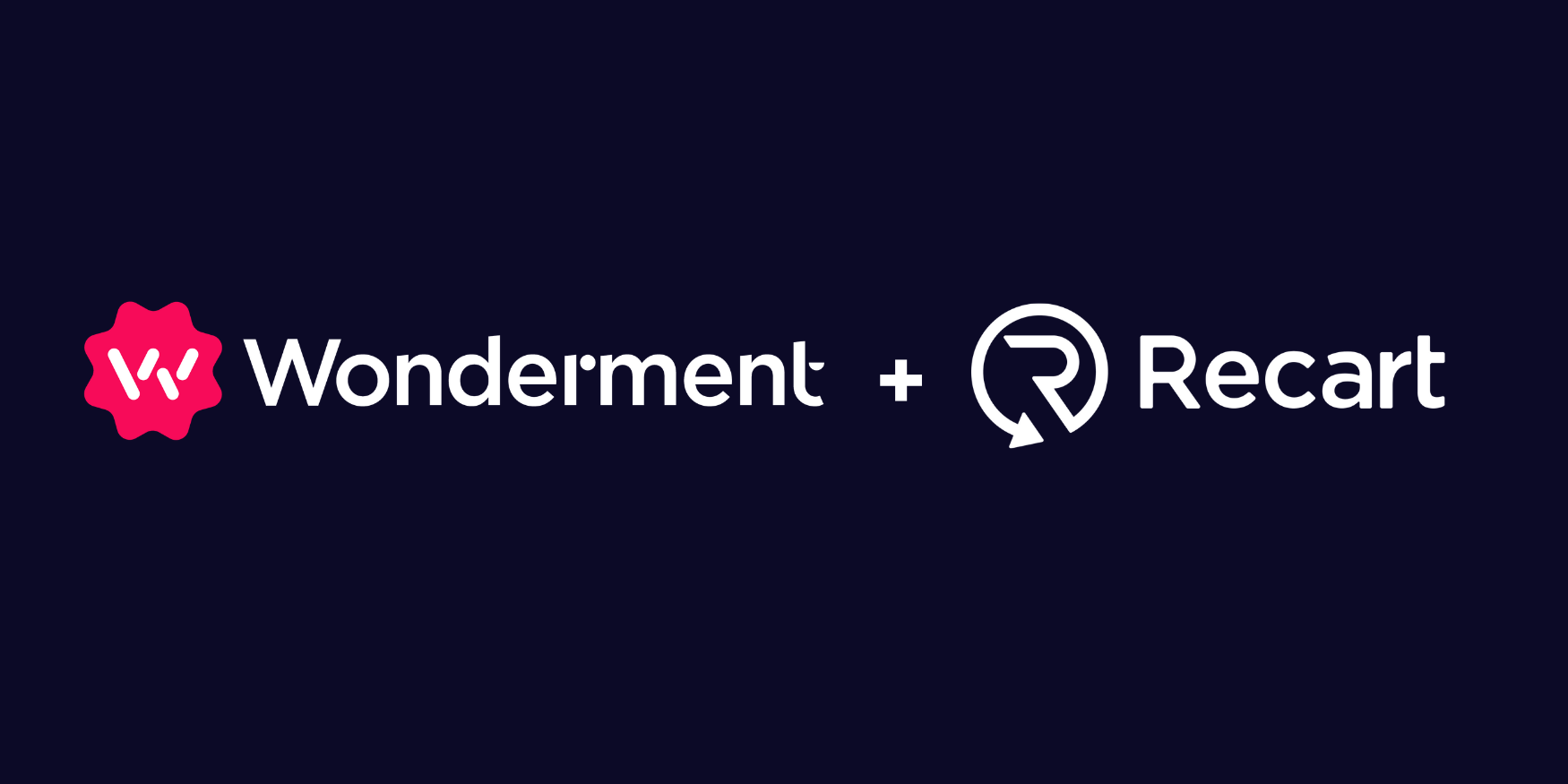 As the first shipping data platform to launch with Recart, Wonderment brings new opportunities for creating personalized journeys on SMS.
Particularly because of Recart's strength in helping merchants grow their SMS program fast, customers can now accelerate that growth even more by delivering timely transactional updates to their customers about their shipment status.
Transactional SMS offers a unique opportunity for Shopify merchants to:
Tap into strong consumer demand
Accelerate list growth without discounts
Drive click-through rates as high as 50-75%
By combining Recart and Wonderment, merchants can:
Increase customer engagement back to their order tracking page
Drive incremental revenue
Reduce support costs
Increase the value a customer will find in the SMS channel
Get set up in the blink of an eye with Wonderment and Recart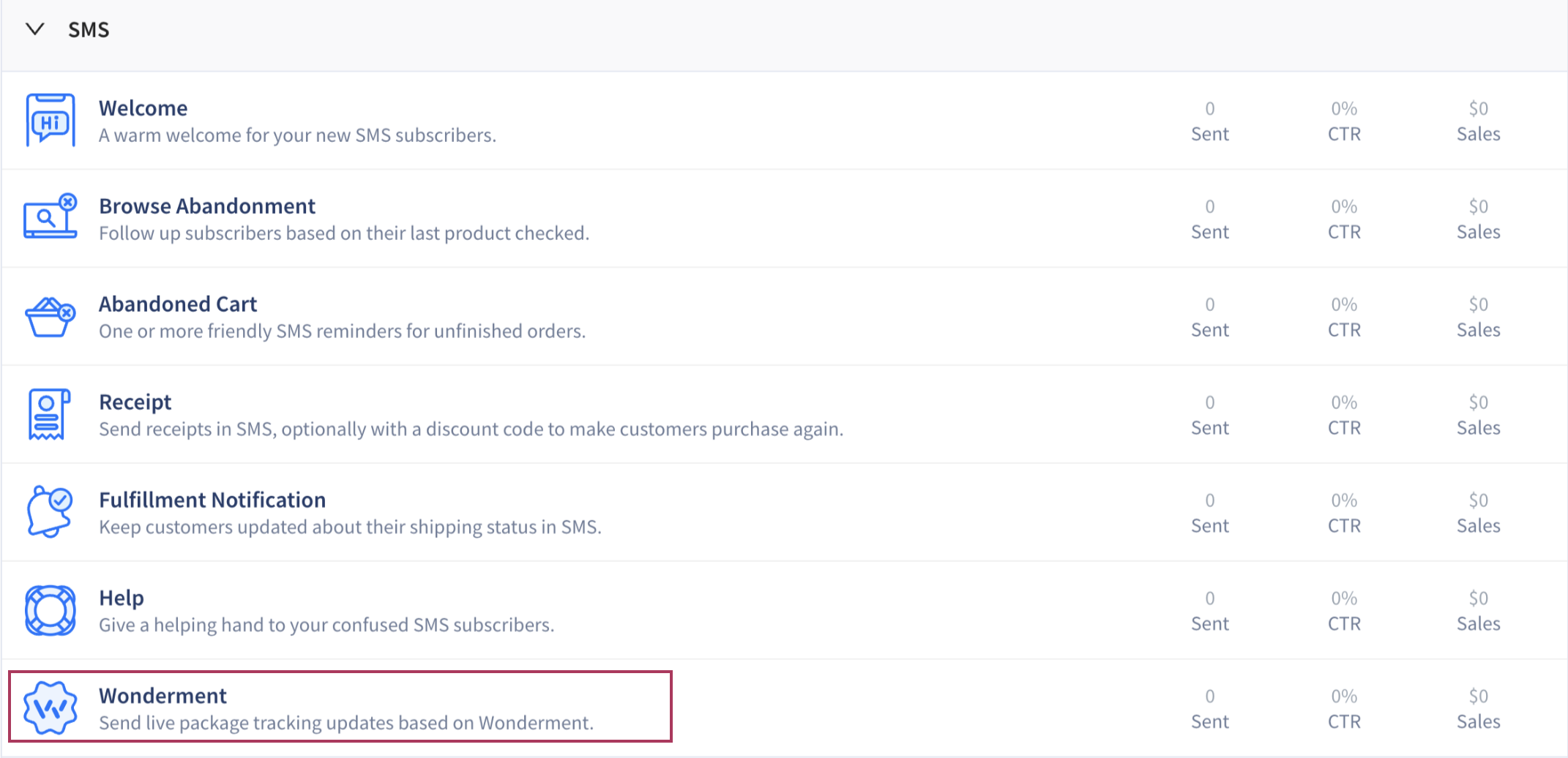 The Wonderment x Recart integration offers 9 out-of-the-box templates spanning the entire post-purchase journey from the moment an order is placed through delivery.
This integration also offers triggers for proactive customer experience moments around issues like delays and delivery errors. These proactive notifications can reduce where is my order "WISMO" tickets by up to 40%.
If you're a Wonderment customer and want to learn more about using Recart, or you want to explore how to use shipping data with SMS to solve customer inquiries and have deeper relationships with your customers, you can learn more in the Wonderment Help Center Setting Up Recart or contact us at help@wonderment.com.
About Recart
Recart is an SMS platform for Shopify businesses that want to spend less, make more, and drive real growth. While we guarantee 8X monthly returns (or refund you the difference), our customers average 36.8X ROI with click-only attribution.

How? Through a combination of (1) fully-managed service, (2) accelerated list growth, and (3) transparent performance.
About Wonderment
Wonderment is the #1 customer experience platform loved by eCommerce support, operations, and marketing teams to deliver the most holistic post-purchase experience imaginable.

We are the retention iOS used by over 1000 customer-first shopify brands like Jones Road Beauty, Igloo, The Ridge, Simplehuman, and more.
The Wonderment platform enables these stores to proactively send consumers shipping updates through email or SMS, and provide support and operations teams with real-time reports of shipping issues.
Interested in learning more about setting up this integration?
Learn more about the Recart integration here.
You can also find more information about the power of transactional SMS by checking out our top 10 Use Cases for Transactional SMS.