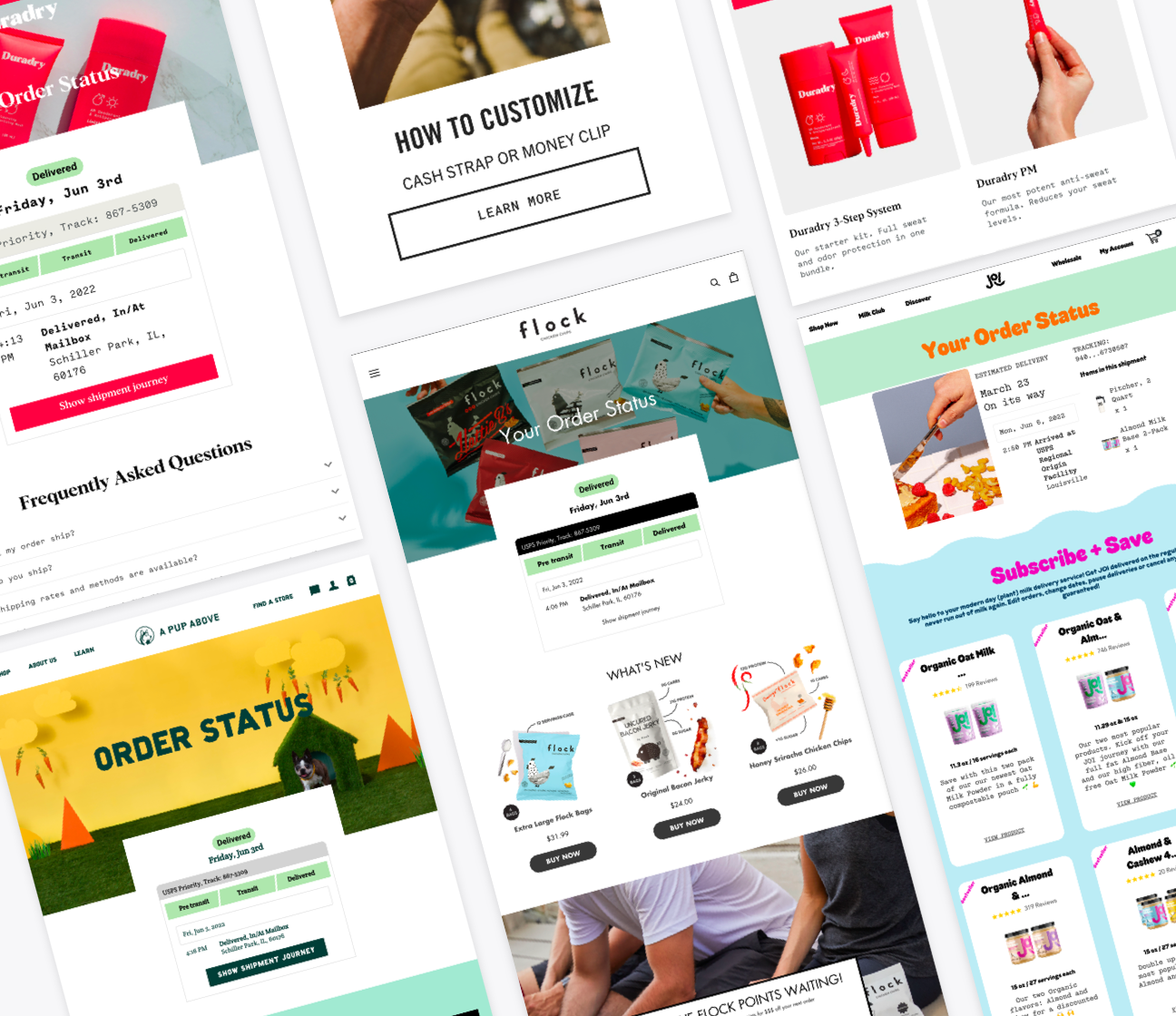 Deflect "where is my order?" tickets.
Give your customers control of their order tracking. Your page keeps shoppers updated on package progress and reduces reliance on your customer support team.
Take control of the customer experience.
Stop sending your highest-value customers to carrier sites and default landing pages. Create a fully customized tracking page so each touchpoint with your brand is a positive experience.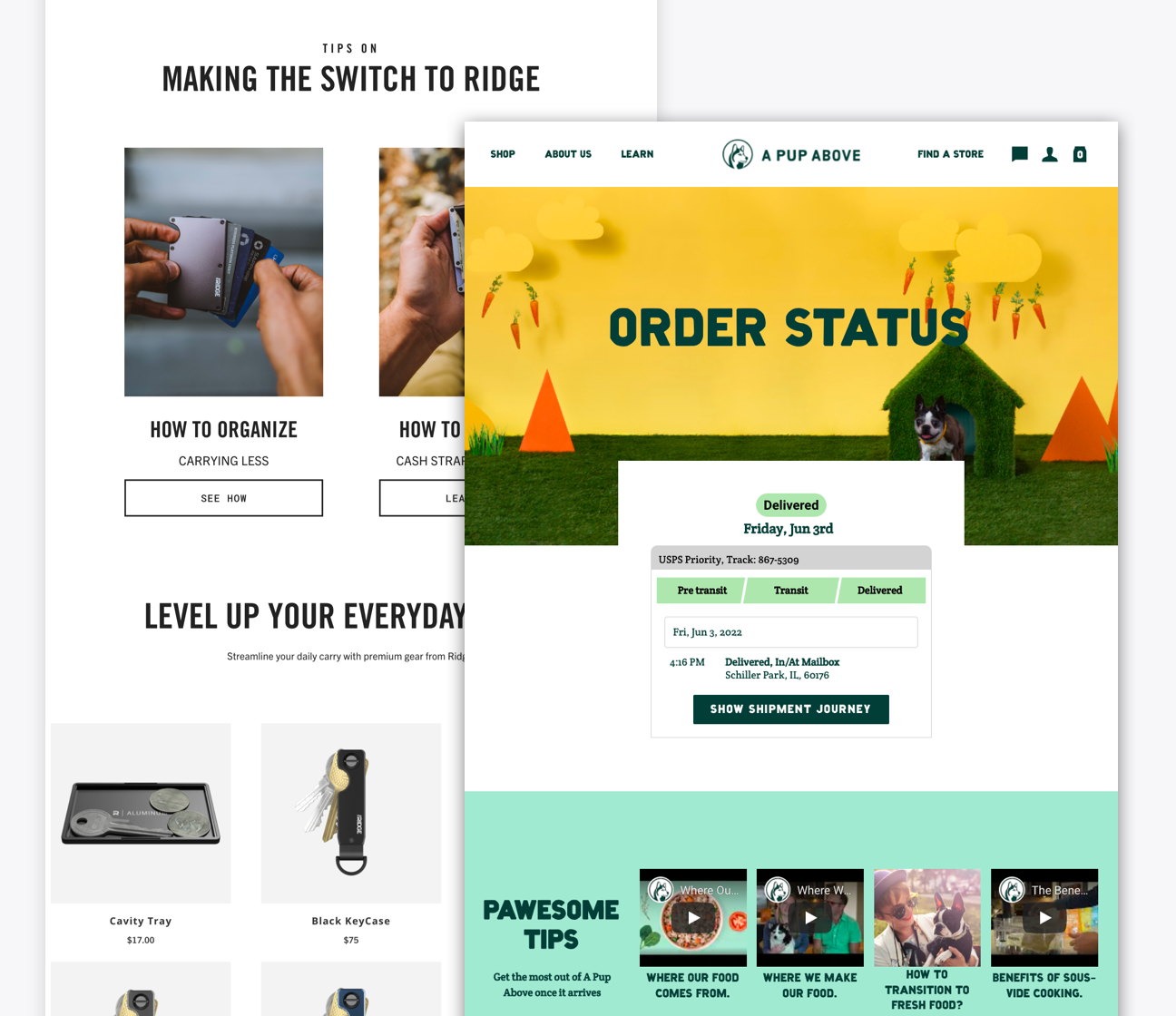 Build long-term relationships.
Your page is more than a sales tool. You can share your brand mission or philanthropy program, provide product usage tips, and collect SMS/email signups for future communications.

"Customers want to either track their package or return something, but a lot of brands ignore the opportunity to build a relationship. Having Wonderment's branded landing page has helped tremendously."

Wonderment is the post-purchase platform powering the fastest-growing Shopify brands.