What's Inside?
Get a step-by-step framework on how to monetize your transactional messages
The "Core 7" emails and "Core 5" SMS messages you need to drive revenue
A crash course in setting up a beautiful branded tracking page
Industry benchmarks and insights that showcase the opportunity to drive revenue with transactional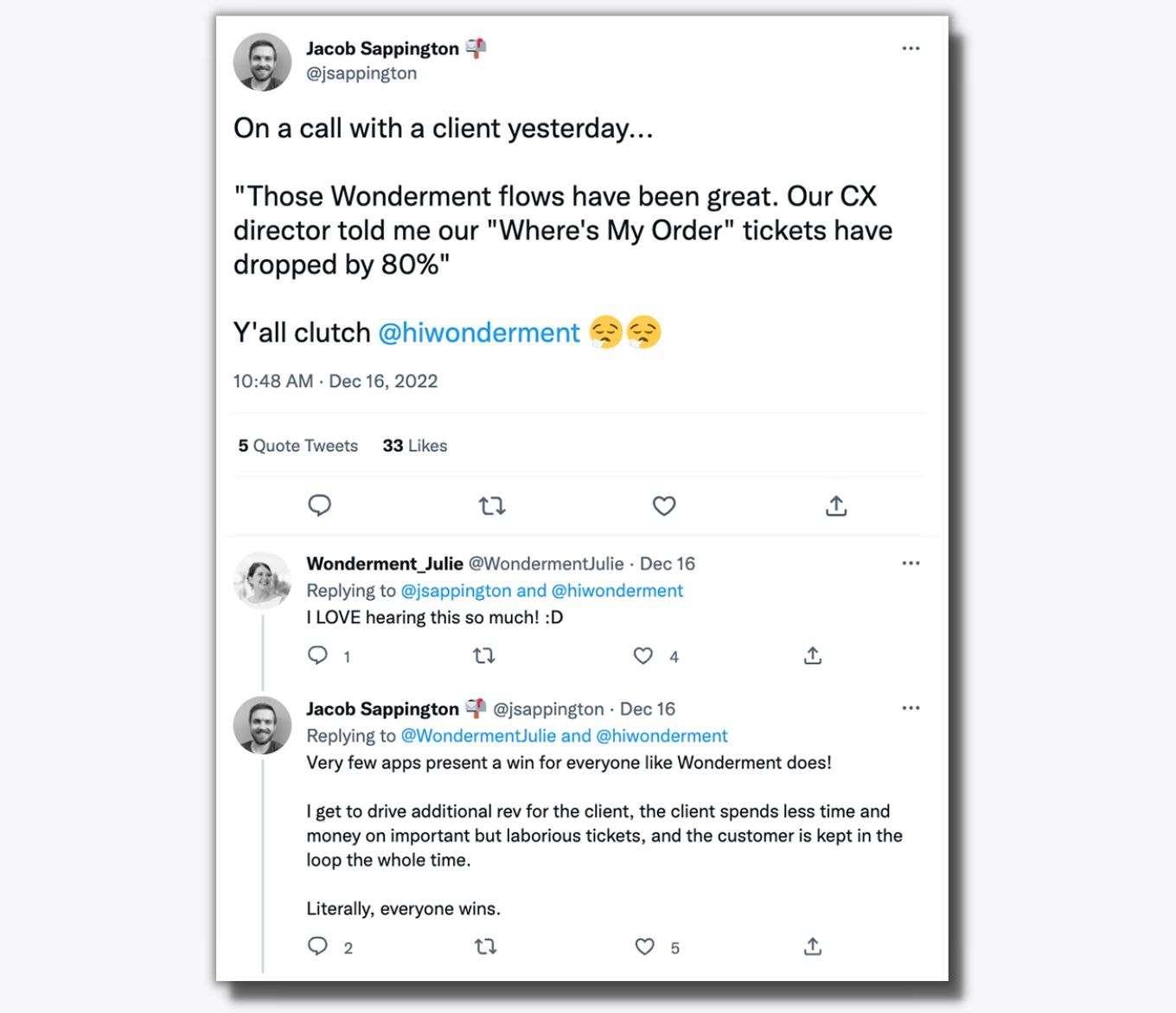 Transactional Email & SMS Are Retention Marketing Growth Levers
What's the opportunity with transactional email & SMS in eCommerce?
Adam Kitchen (CEO of Magnet Monster) and Blake Imperl (Wonderment) break it down.
Catch the full training below.
"The first goal of any eCommerce brand after an initial transaction is to eliminate buyers remorse and deliver an exceptional onboarding to the customer. Wonderment achieves both these goals, building anticipation during the post-purchase experience that leaves customers in a euphoric state, while reciprocating the goodwill that the consumer has given to the brand to build lifelong relationships."

Adam Kitchen, CEO at Magnet Monster