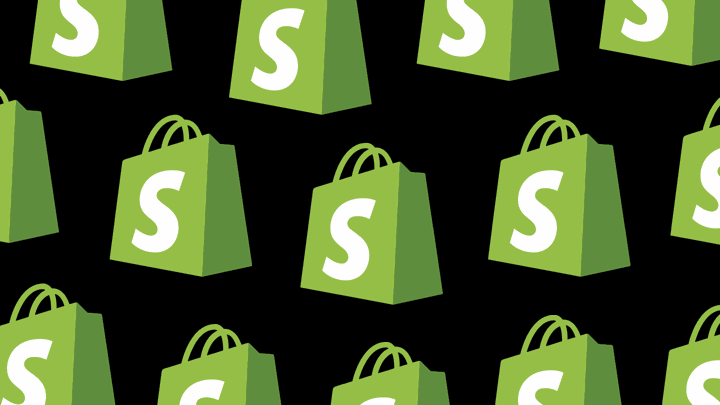 If I asked you to list some of the most successful ecommerce businesses off the top of your head, odds are that Amazon would be one of them.
The company's chief innovations - powerful search functionality, a seamless purchasing process, and two-day shipping - has made it one of the world's most valuable brands.
At the heart of these technological advances is a laser focus on improving the end-to-end customer experience; something all online merchants can learn from.
With so much competition to acquire new customers, merchants who also invest in retaining the customers they already have are in the best position to build a protective moat around their brands -- and a predictable, growing revenue stream.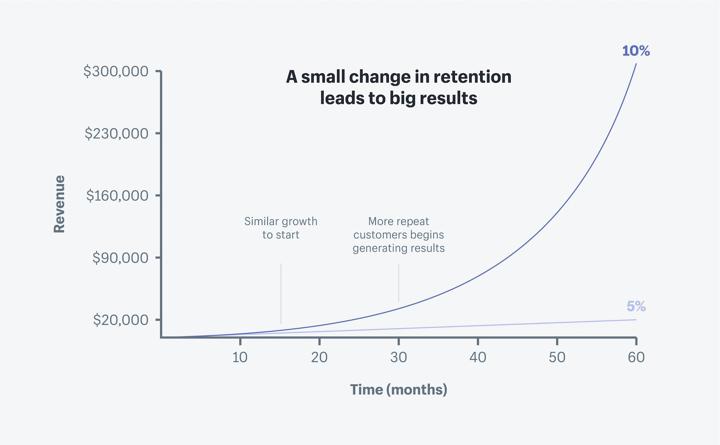 There are five stages to the consumer buying process.
Many brand marketers choose to spend their time on the product discovery and purchase phases of the journey, rather than on the post-purchase experience.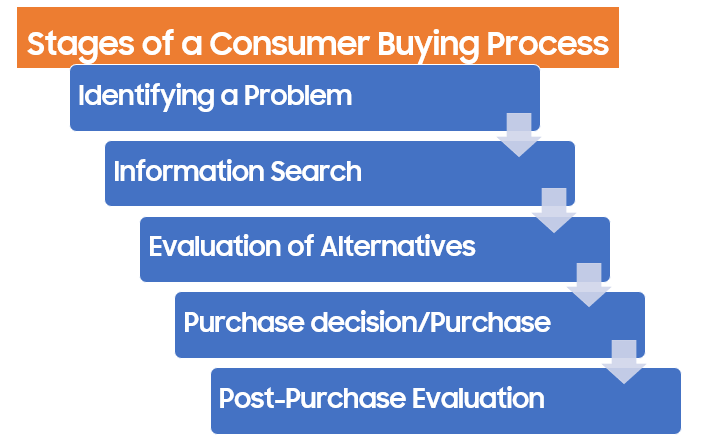 This is a huge missed opportunity.
The post-purchase experience is what turns first-time buyers into loyal customers who bring in repeat business - and in turn, refer new customers.
There are many steps to building a customer-centric brand from start to finish; fortunately, there are also many technology partners that can help you become the best in class at it!
Inspired by the Shopify app store's "Collections" around launching your store and growing your business, we decided to create our own.
From upselling and cross-selling solutions to post-purchase surveys, these Shopify apps will help you increase customer retention, drive repeat purchases and build brand loyalty.
---
Table of Contents
Post-Purchase Survey (Grapevine)
Live Chat & Helpdesk (Gorgias)
---
Upsell/Cross-Sell
Shopify App Store Rating: ★★★★
Pricing: From $50/month
Offers 14-day free trial
Integrates with: Third-party payment providers

CartHook lets you make personalized, branded post-purchase offers directly in the Shopify checkout, based on what your customer has bought.
You benefit from higher AOV; shoppers benefit from your thoughtful suggestions and exclusive discounts.
Customers Say:
"I like how simple it is to use. Since my makeup company started using it, we have seen up sells every single day. Can't complain about that."
"Just started using this, but I can see where this will be a SUPER profitable app. So excited to have this in time for BFCM!"
"Carthook always offers great support and they are always there to help! Big fan!"
---
Subscriptions
Shopify App Store Rating: ★★★★★
Pricing: Free
Integrates with: Shopify Checkout, Themes, Product Pages, Carts, Checkout, Reports, Analytics

PayWhirl works with Shopify's native checkout, offering your customers the option to create and manage recurring payment plans and subscriptions, and to place pre-orders.
Online shoppers will enjoy the payment flexibility; you'll enjoy the recurring revenue that new subscriptions bring in.
Customers Say:
"I had tried a couple of subscription apps, but they were a bit clunky in terms of how they interfaced with my store and the checkout process. This one integrates really seamlessly."
"I use this app to add a 'subscribe and save 10%' check-out-option to my online shop. The team support was amazing in doing all the work and testing the function on one product! I can really recommend this app and the valuable support behind it! 5 stars plus!"
"After waiting patiently for many years, finally, a perfect native recurring subscription solution has arrived for Shopify! With some tweaks, it was even possible to use it with our custom add to cart functions. Absolutely amazing."
---
Email Marketing
Shopify App Store Rating: ★★★★
Pricing: Offers free tier for email; variable cost after sending 500 emails to 250 contacts
Integrates with: Facebook Advertising, Recharge, Zendesk, Swell Rewards, Smile.io, Aftership, Wonderment

Klaviyo is a powerful communication tool that allows you to send customers targeted, relevant messages based on their shopping and purchase behavior.
Top ecommerce brands like Living Proof, Beardbrand, and Chubbies have seen an average 67x increase in ROI from using Klaviyo's segmentation and predictive analytics tools.
Customers Say:
"The integration is fantastic, it can pull in all the items from an abandoned cart with links back to the cart or the specific items. You can feature collections in your emails automatically, segment your customers based on their purchase (or even browsing) history. If you want to speak directly to the people who are shopping on your site, this is the way to do it."
"Love this app. Makes automation a breeze and gives me a single view of my customers. Perfect!"
"Easy to use, fast interface and offers an awesome range of features even on the free plan! Highly recommend for all business types!"
---
SMS Marketing
Shopify App Store Rating: ★★★★★
Pricing: Paid plan starts at $25/mo
Offers 30-day free trial
Integrates with: Gorgias, Klaviyo, Zapier, Privy, Sumo, Wonderment, and more

Thousands of ecommerce merchants use Postscript to start conversations and send segmented marketing campaigns to their customers via text, triggered by actions they take in the Shopify store.
This versatile tool allows you to create onboarding sequences, promote your loyalty program, offer pre-sale access to new products, ask for customer feedback, and more, leading to improved customer retention and higher ROI.
Customers Say:
"App is easy to use, and support is outstanding. The analytics are extremely helpful and easy to integrate into our store. Definitely recommend!"
"We shopped around with multiple SMS platforms before landing on Postscript (recommended by a friend in the industry)! We love the functionality and usability of the product. It's already added so much value to our team. "
"We love Postscript! The UI is super simple and clean, and it's driven a good amount of revenue--much more than we initially expected... Our whole team is impressed with them!"
---
Post-Purchase Survey
Shopify App Store Rating: ★★★★★
Pricing: Paid plan starts at $3/mo
Free plan available
Integrates with: POS, ReCharge Payments

Showing customers that you're listening to their feedback is an important step in building brand loyalty.
Grapevine makes it easy to create post-purchase surveys that appear on your Shopify Order Status page after checkout, and simple to analyze the answers.
You can use it to ask questions like, "How did you find out about us?", "How would you rate your experience today?" and "Is there anything we can do to make your shopping experience more enjoyable?"
Customers Say:
"What a great little app! As soon as I installed it I was getting feedback. I knew I got sales from all different platforms, and FB ads tell me exactly what my paid activity sends me, but now I've got real life feedback from people and a nice breakdown of the revenue each generates."
"Best bang for the buck. Can't imagine a better marketing tool for $3/month. Great insights from our customers and able to see quickly which customer acquisition tools are working best."
"Super helpful and simple. It's very important to know how people are finding out about us, and a post-checkout survey is definitely the best way to do that. Easy integration, easy way to view the data, and we've gotten ~50% response rate which is great."
---
Live Chat & Helpdesk
Shopify App Store Rating: ★★★★
Pricing: From $60/month
Offers 7-day free trial
Integrates with: ReCharge, Shipstation, Messenger, Aircall, LoyaltyLion, Wonderment, +20 more

Gorgias unifies all the channels that customers use to communicate with your support team into one dashboard, making it easier for customers to get help and for Shopify and Shopify Plus merchants to respond quickly to tickets.
With the ability to award loyalty points, offer a refund, or cancel an order within the app, you're sure to get a higher customer satisfaction rating.
Customers Say:
"Gorgias is intuitive and easy to use, loving it so far! Additionally, their customer support team has been available to help answer any questions we've had, 24/7. Awesome app and a great group of people behind it! Would highly recommend it."
"The UI is easy and intuitive, and we save minutes on each ticket by being able to refund, discount, re-ship, and more right within the Gorgias app."
"Can answer 10 tickets on Gorgias in the time it takes to answer a single ticket on Zendesk. Integrates flawlessly with Shopify."
---
Rewards & Loyalty
Shopify App Store Rating: ★★★★
Pricing: From $49/month
Free plan available
Integrates with: Shopify POS, PushOwl, Loox, Judge.me, Privy, Omnisend
Smile is the loyalty program of choice for 30,000+ Shopify brands who use it to reward and retain their customers with referral bonuses, birthday celebrations, free gifts at checkout, and VIP discounts.
Smile is easy to set up and quick to launch, with no coding knowledge required.
Customers Say:
"Best rewards app! Has everything you need to run a seamlessly automated rewards program. The integration with Klaviyo makes our lives so much easier. Highly recommend."
"Great for incentivizing my existing customers and creating a reason to repurchase for new customers. Easy to install and use."
"I was looking for a simple but growth-oriented rewards app. Smile has tons of executable features that continue to keep our customers coming back time and time again. The service and support have been great!"
---
Product Reviews
Shopify App Store Rating: ★★★★★
Pricing: From $14/month
Offers 14-day free trial
Integrates with: Klaviyo, Omnisend, Postscript, Google Shopping, Drip

Junip is a win-win for ecommerce brands and online shoppers alike. You can use it to easily collect reviews, photos, and videos from your customers; people browsing your site can use their feedback to make more confident buying decisions.
This Shopify app is perfect for helping shoppers find the right product the first time around, and for helping you generate more sales thanks to social proof.
Customers Say:
"I never have to worry about my review process/flow anymore which is a big relief and our review % has gone up significantly since rolling it out. I recommend this to everyone with a Shopify store."
"We switched to this from another app - Junip is much more elegant in design and ease of use. Support really goes above and beyond."
"Beautiful mobile user interfaces and all the features of the top review apps (like UGC/upload photos) are available here! The difference is Junip has these features at a fraction of the price of their competitors."
---
BONUS: Returns & Exchanges
Integrates with Shopify (not listed in the Shopify App Store)
Pricing: Based on transaction volume
Integrates with: Boxzooka, Celigo, EasyPost, Full Circle, Gorgias, iDrive, Customer, NetSuite, Quiet Logistics, Ruby Has, RLM, ShipBob, Shipfusion, ShippingTree, TryNow, WhipLash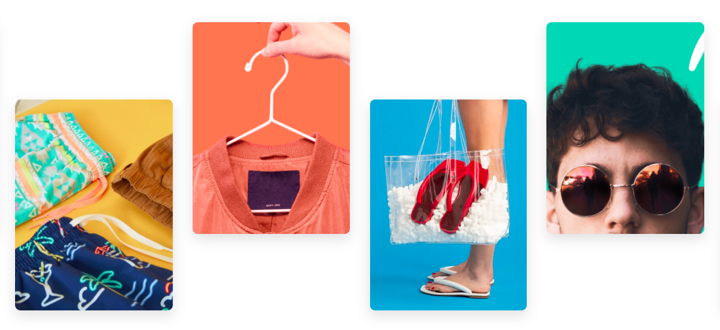 Few things are more frustrating to a customer than a complicated return or exchange process. Loop makes it easy for online shoppers to get store credit, exchange for a similar (or completely different) item, or quickly obtain a refund - all within the Shopify workflow.
Top ecommerce brands like Allbirds, Brooklinen, FIGS, Pura Vida, SKIMS, and Thrive Causemetics use Loop to streamline the return process and increase the likelihood of repeat purchases.
Customers Say:
"The experience with Loop is night & day relative to the manual returns process. Easily the best investment we've ever made to drive loyalty."
"It's allowed us to give our customers as friction-free an experience as possible. They get the information they need right away, and can easily complete an exchange or buy a new product. It's a far better experience than just receiving a pre-printed label with your shipment and needing to wait until it's returned to our warehouse to be processed."
"We were first interested in Loop because of their client list. But we have stayed because they are so responsive, and worked with us to drive changes that improved the customer experience, reduced our costs, and gave us data about why customers place returns."
Parting thoughts...
At its heart, ecommerce is transactional - you sell, they buy - but online brands can create much more meaningful, long-lasting relationships with customers by improving every step in the shopping experience.
The post-purchase stage is often overlooked, but customer retention hinges on it, and so does a significant amount of your business revenue.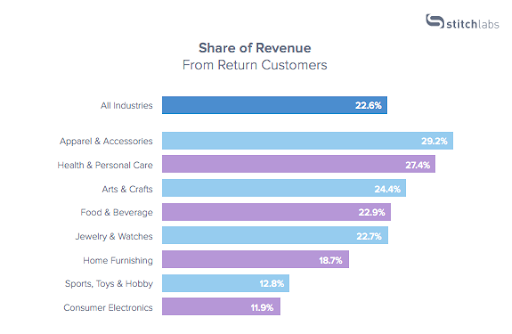 Brands that concentrate their efforts on areas like communications, customer support, and feedback will have a competitive advantage and reap the rewards of higher repeat customer rates, purchase frequency, and average order value (AOV).
You have a lot of options when it comes to building a customer retention stack. Consider this list a good starting point.
Wonderment is also available as a Shopify app! Keep your customer service team - and your customers - updated on their Order Status. Get in touch with our team to learn how.