Getting in front of shipping issues has, historically, been really tough. Any e-commerce operator who went through 2020 can tell you that packages disappear, get delayed, or don't get delivery updates on a regular basis.
But identifying which packages, and customers, are stuck or lost in transit is hard to manage at any size business. That is why we're excited to launch time in transit reporting in Wonderment this week. You can quickly review, for each carrier, how long your packages have been, or were, in transit, and prioritize follow-up actions on the latest packages.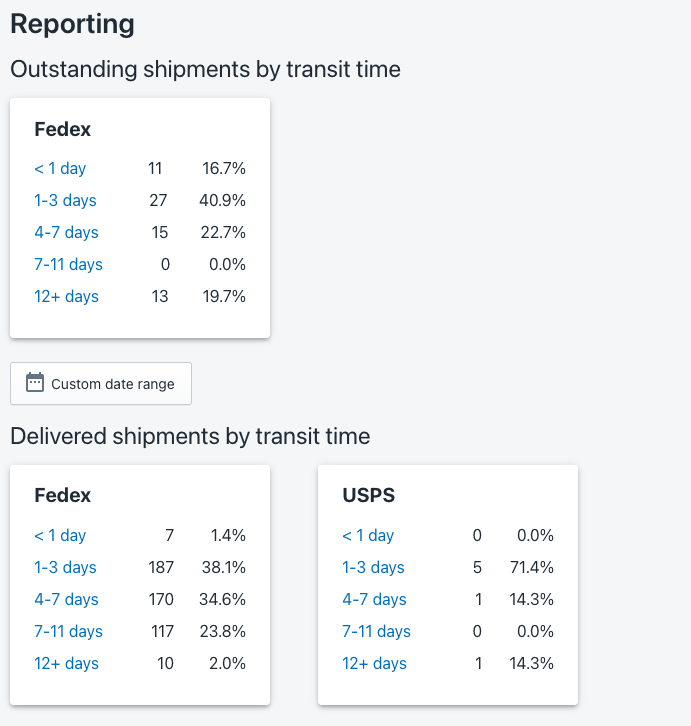 Beyond just a high-level understanding of shipping performance by each carrier, you can also harness these to promote a proactive customer experience. These aren't simple aggregate reports like you're used to. Dive into any of these groupings and find out exactly which packages in question they are. This way, you know exactly which customers are in trouble and get in front of them before they complain or write into support asking what happened to their shipment, with an offer of solutions. Given how costly WISMO (Where is my order) tickets are on your support team and lifetime value, these are issues you always want to be ahead of, not behind.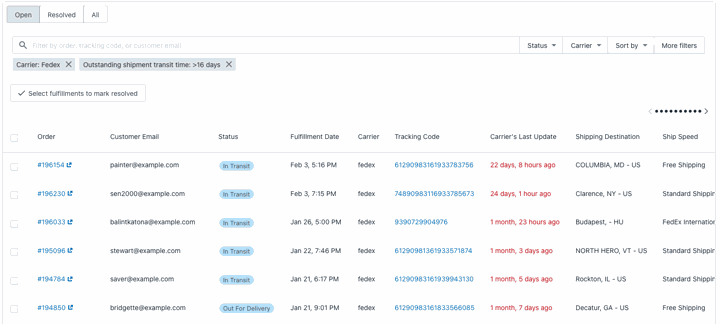 We think this access to your shipping is crucial for all merchants to deliver a great customer experience. As a result, our Time in Transit reporting is available to all Wonderment Where's My Order users, on both the free and paid tiers.
Need examples of what to say to someone with a very late order? Check out our advice here, with examples from other brands.
Have other questions about your shipping data, or problems you're trying to solve? Let me know!
Using Shopify? Install Wonderment - Free 👇
Get this Time In Transit report - Free - with Wonderment: