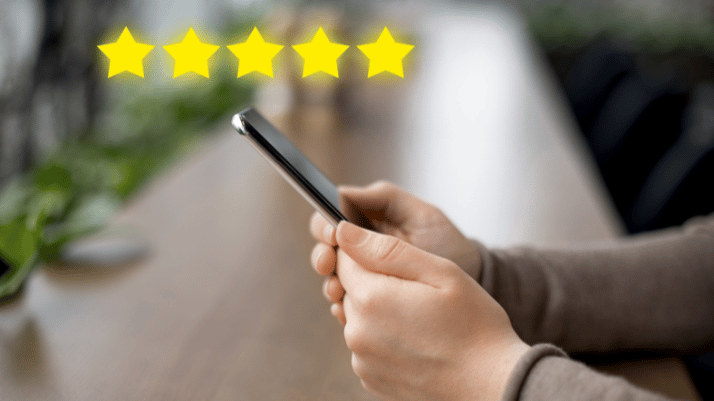 Customer reviews are a big part of building trust with first-time buyers.
In fact, 89% of consumers report making an effort to read reviews before buying products online, and customers spend up to 31% more on companies with excellent reviews.
So we know reviews are important. But how do you get them? There are two main areas to focus on when it comes to collecting positive product reviews:
Post-purchase experience: If your customer doesn't have a stellar post-purchase experience (i.e., lack of shipping communication and lengthy delays, bad returns & exchanges policy), they probably won't leave a positive review.


Timing: If you send a delivery confirmation requesting feedback before customers have received their orders—especially if the order is delayed—odds are if they leave a review, it won't be the kind you want. Pay attention to when you make an ask (after all, timing is everything!)
Now that you know the basics, let's get into the nuts and bolts of how to deliver positive post-purchase experiences and send a product review request at the exact right moment.
How to deliver a remarkable post-purchase experience
88% of consumers say they would likely leave a review if a brand went to great lengths to ensure they had an exceptional experience. So how do you go above and beyond during your customer post-purchase journey?
Overcommunicate on shipping status. Your customers want to know where their packages are. Don't ever leave them guessing.


"When you look in Okendo, at 'How satisfied are you with your customer service?' we own that - it's like 90%, 100%. We very rarely get shitty reviews about, 'Hey, this thing didn't show up.' As an online company that's focused on reviews, that's really critical for us."

- Andrew Leary, LOOK OPTIC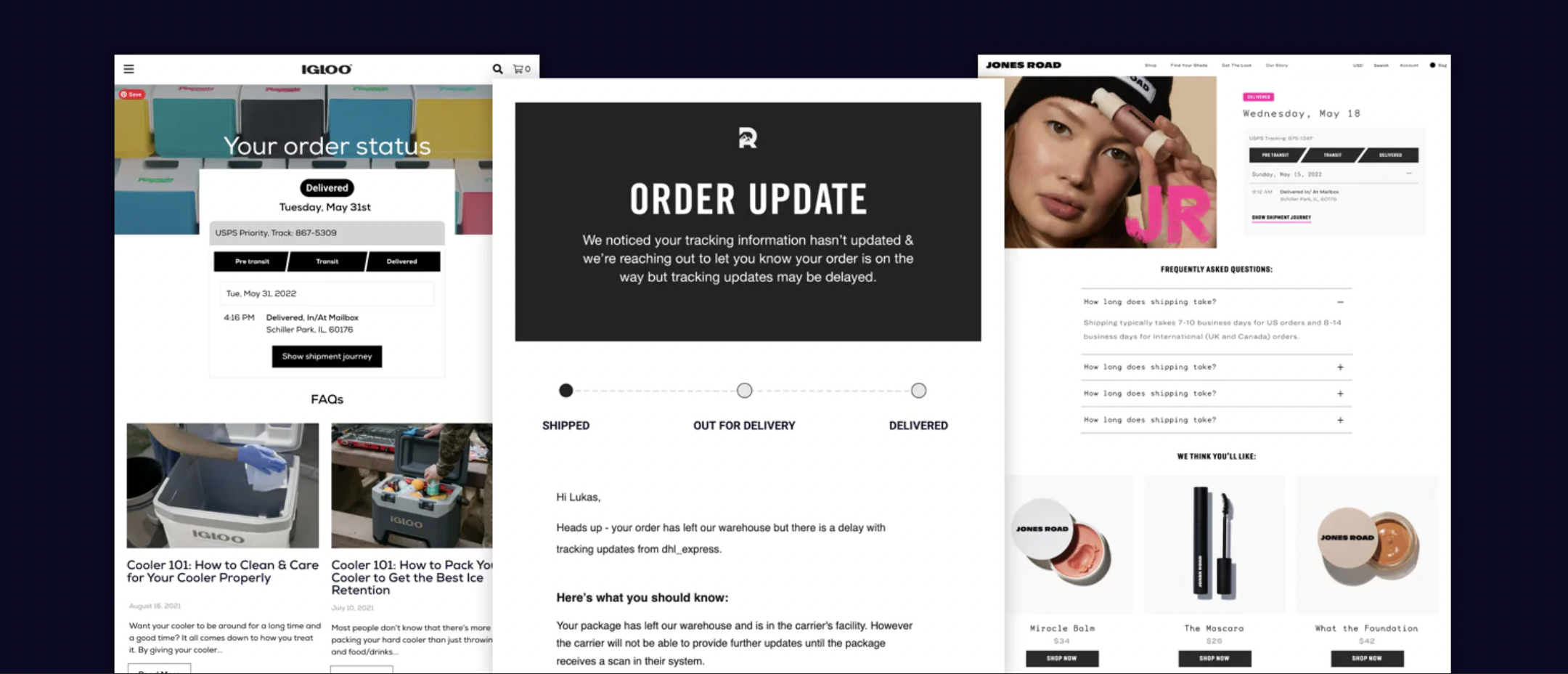 2. Send engaging transactional emails. Don't send robotic emails with no personality. Order confirmation, shipping and delivery emails are an untapped way for customers to get to know your company and engage with your content.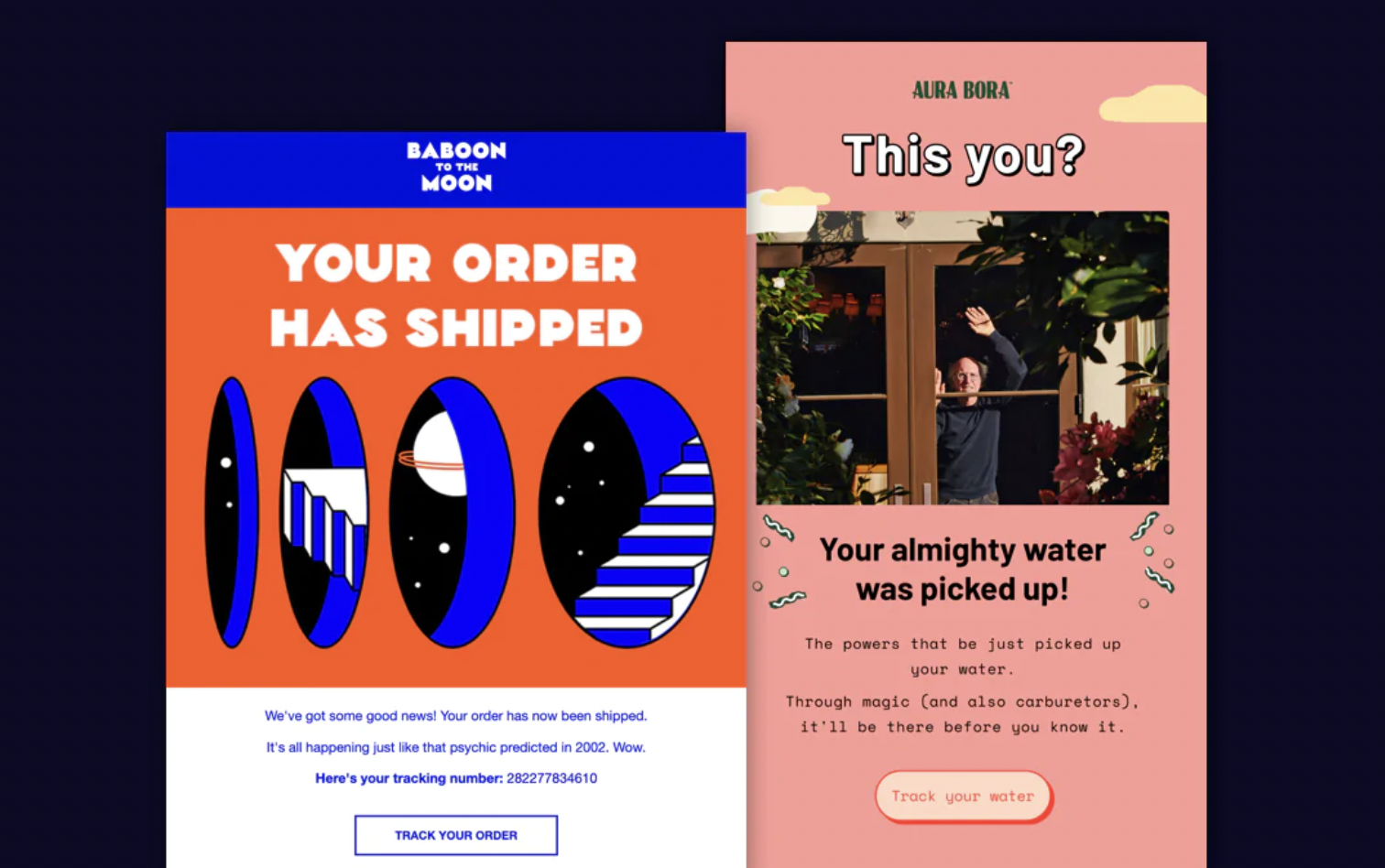 3. Don't shy away from giving people bad news. It might seem scary, but you should let your customers know about any shipping delays as soon as you know about them. A shipping delay notification is an opportunity for your customer service to shine. Let your customers know you understand that delays are an inconvenience and that you're looking out for them.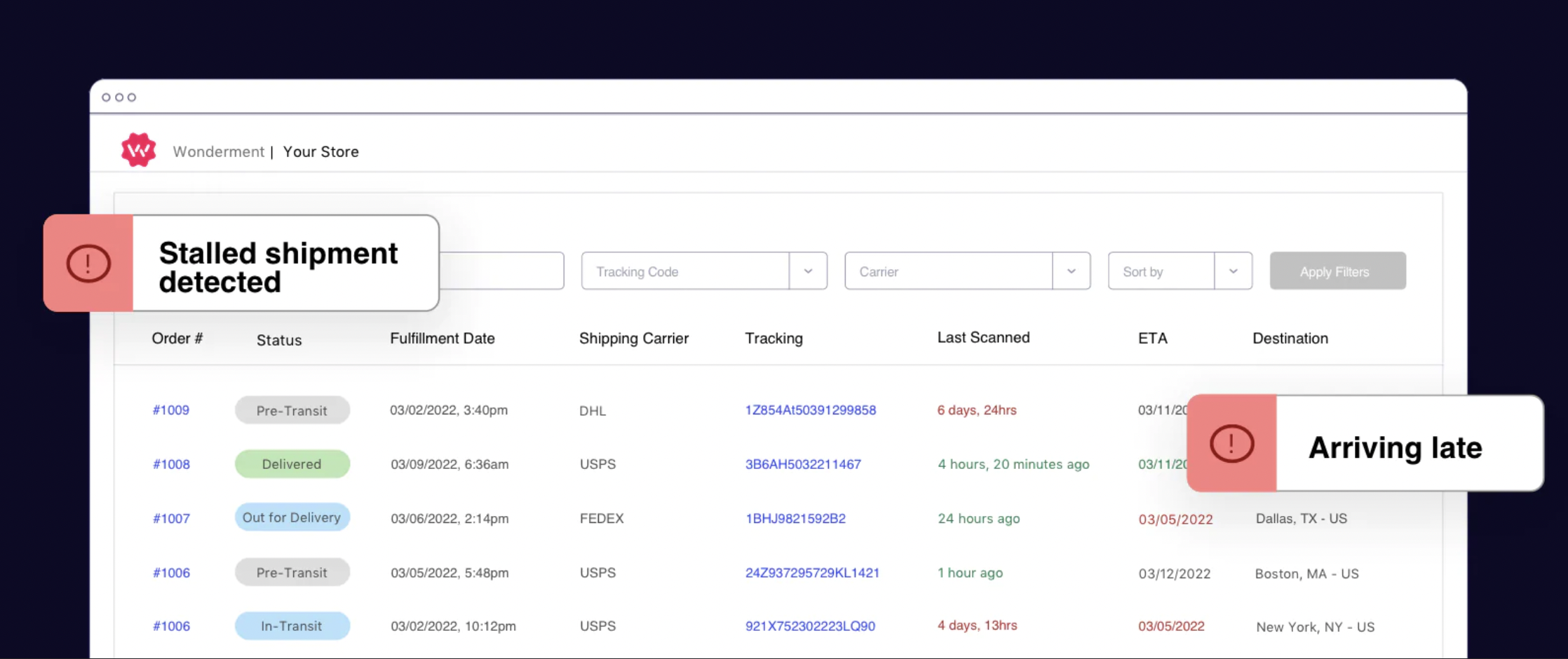 4. Offer email and SMS options for notifications. A lot of people feel overwhelmed by their email inboxes, and don't check them nearly as frequently as text messages. Show them you're flexible and willing to accommodate their communication preferences with an SMS option.
Bonus: Your customers are far more likely to scoop up a perishable package from their doorstep quickly if you send your delivery confirmations via SMS!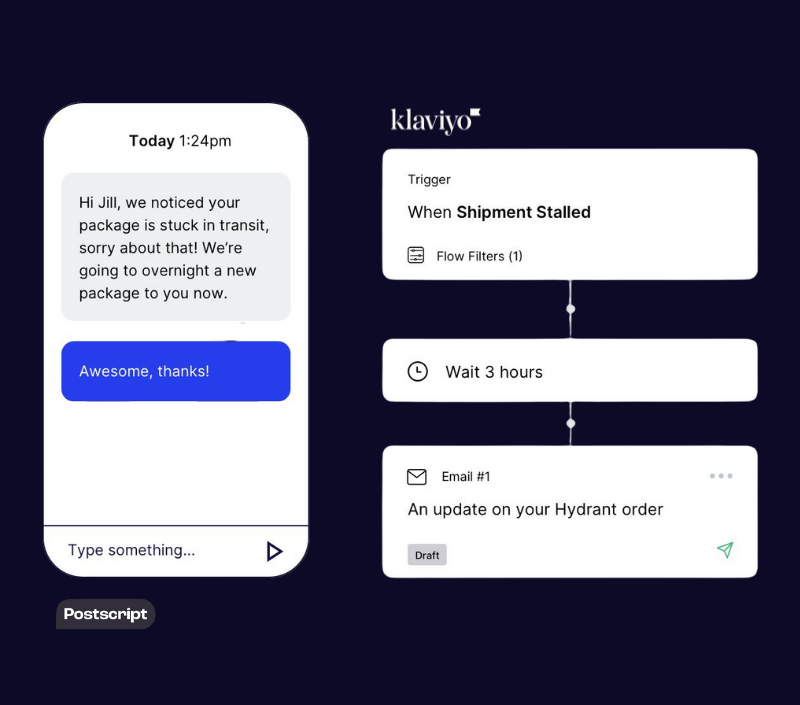 How to request a customer review (right message, right time)
When you're drafting your customer review request, consider three things:
Don't waste your customers' time. Your review request should be brief and to the point, with an engaging tone.


Your request should stand out. Guide your customers' eyes to your request, especially if it's a CTA within your delivery notification. Insert a colorful or bold button with some variation of a review request. You can even offer an incentive, such as a discount code, which is eye-catching to any customer.


Make leaving a review easy. Getting customers to click on a review request button is simple, but they won't leave a review if they can't do it efficiently. Make the action as seamless as possible.
If we're honest, though, none of this matters if you ask your customers for a product review while they're still waiting on a package.
The good news: Wonderment has integrations with several customer review platforms - Okendo, Stamped.io, Judge.me, Loox, and Junip - so brands can trigger review requests once the order has been delivered, leading to more positive reviews.
Need a live-action example? Check out A Pup Above's delivery confirmation email, which contains a review request.

Pro tip: you can reinforce your digital review requests with physical ones! As an example, online eyewear brand Clearly includes candy and printed cards with a QR code in the box of each new purchase so that customers can easily leave a review on TrustPilot.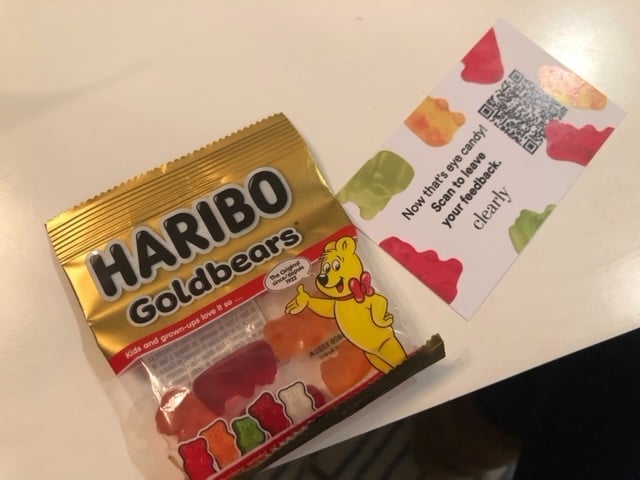 Get more positive customer reviews starting today
Customer reviews are a must for customer acquisition, and a way to build relationships with your biggest fans. Requesting your customers' opinions gives them the space to feel valued and share their experiences. It also gives your product the social proof it needs to shine.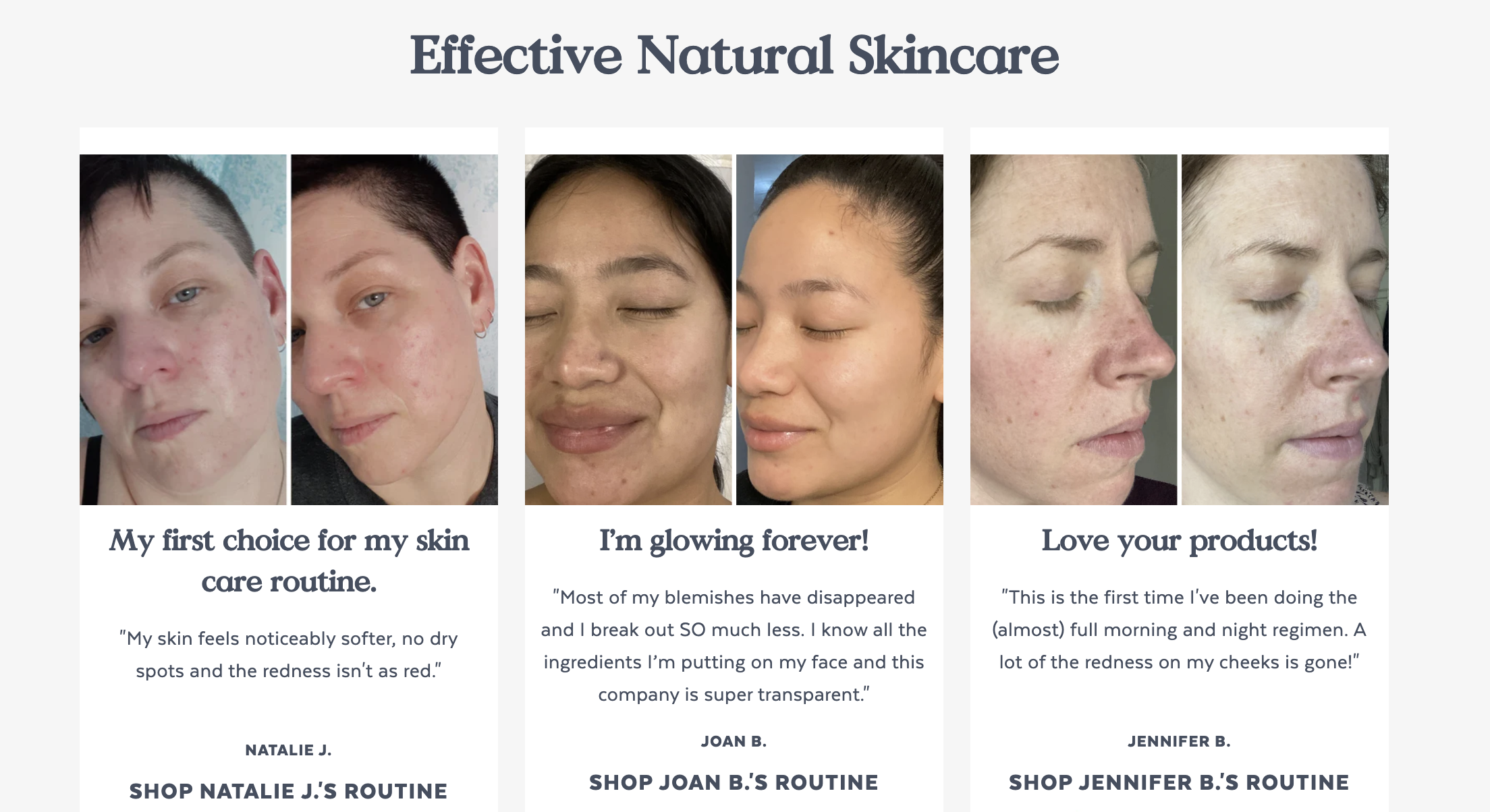 Use product reviews to convert new customers like Three Ships Beauty
Want to trigger review requests after your customers have received their orders? Try Wonderment, the post-purchase experience platform for Shopify stores.
Book a demo today to see how it works.