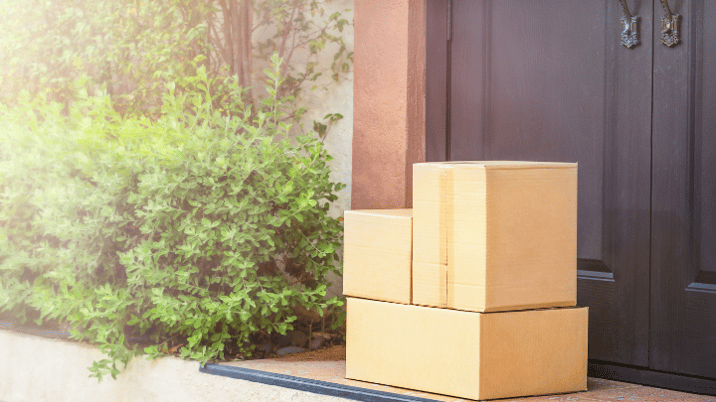 Long sunny days, happy customers placing online orders—what could possibly go wrong?
Well…plenty of things, if you're shipping perishable products. Brands selling these types of goods understand the hot weather hurdle all too well.
But if this is you, don't sweat it. From making sure that products arrive on time and in good shape, to sending proactive delivery communications, there's a lot that ecommerce brands can do to create a seamless perishable fulfillment experience. Let's get into the details.
What are perishable products?
Perishable products are items that need to be delivered within a limited time span—in other words, products with a short shelf life.
Compared to clothing and fitness brands, ecommerce merchants selling food and beverages, flowers and plants, organic cosmetics, medical supplies, pet food, candles, and other perishable products need to put a little extra TLC into their order fulfillment.
The importance of a seamless perishable fulfillment experience
Perishable product fulfillment can cause a lot of headaches. In fact, a report from Modern Retail indicated food startups are now gravitating toward a wholesale retail-focused approach due to the costs and logistical challenges of shipping perishable products.
"We ship sparkling water across the country. Sometimes it shows up when it's supposed to, and sometimes it doesn't. And sometimes, during a nor'easter, it shows up as a literal block of ice on a doorstep."

- Cameron Faist, Director of Ecommerce at Aura Bora
Taking extra steps to create a seamless fulfillment experience can help you cut down the risk and increase your bottom line in a couple key ways:
1. Reducing product returns
According to Statista, 10% of consumers have returned food and beverages purchased online. The numbers are similar for other types of perishable products as well — 9% of consumers have returned cosmetics and body care, and 5% have returned pet products.
Looking at the reasons for product returns, the quality of the product received is the main factor. Data from SaleCycle shows that over 80% of returns happen because the product is damaged or broken, and the customer is forced to send it back.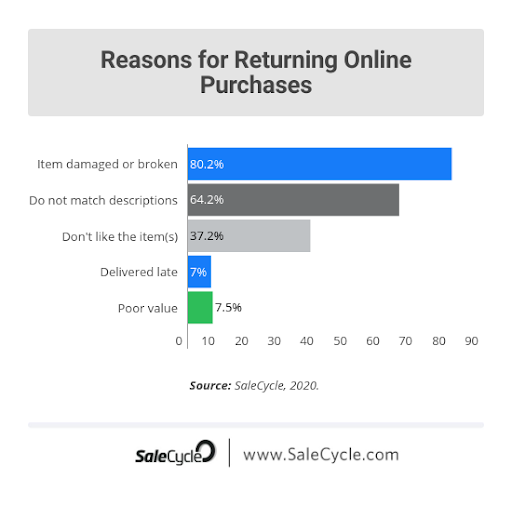 2. Retaining customers and boosting subscription rates
Selling perishable products is not all doom and gloom. Creating a delightful end-to-end customer experience can help you retain customers and boost subscriptions. And the good news is that perishable products have a huge potential for subscriptions! According to Recharge, food and beverage subscriptions have the highest AOV of any vertical. From 2020 to 2021, this category experienced an absolute subscriber boom, with a 51% average monthly subscriber growth.
How to make sure products arrive in good shape and on time
Perishable order delivery requires a step-by-step plan for every phase of the buyer's journey. Let's look at the actions you can take:
1. Understand your product inside and out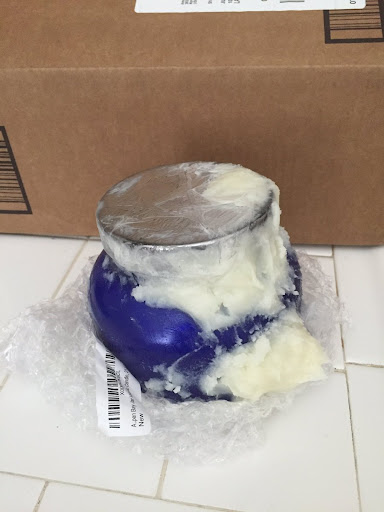 Image source
2. Prepare your product and take care of proper packaging
The next step is to prepare the product for delivery. Depending on the product, you might need to precool or freeze it before shipping. Other types of products require leak-proof packaging or bubble wrap. If you're selling baked goods, you have to make sure they arrive fresh and in a good shape. Candle merchants should protect the product from extreme temperatures with frozen gel packs and use durable boxes and bubble wraps for extra protection during transport.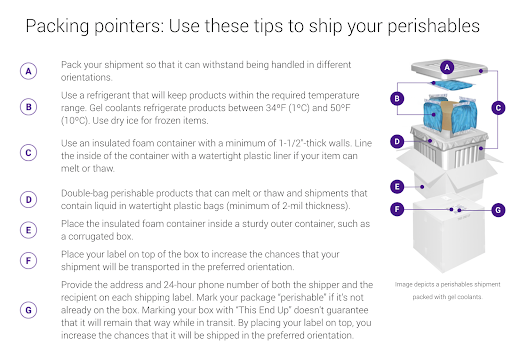 Image source
3. Choose the right shipping partner
Choosing the right shipping partner is crucial if you're selling perishable products. Working with a partner that offers same-day or two-day delivery and real-time tracking can significantly improve the overall customer experience.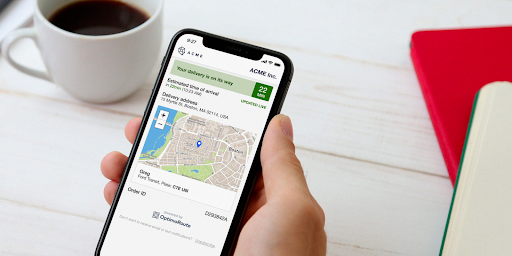 Image source
A couple providers to consider:
4. Overcommunicate with customers
Sending customers email and SMS notifications, so they know when to expect the order and be home to receive the package is essential for perishable order delivery. Order tracking platforms like Wonderment allow brands to notify customers about where their package is at every step of the journey so there are no surprises.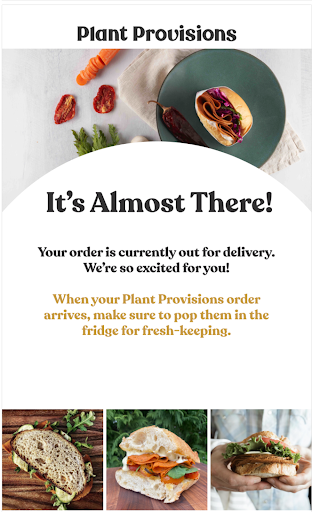 5. Ask for feedback and optimize
Creating the best customer experience requires frequent feedback and optimization. Asking customers about their post-purchase experience will give you guidance on where to make tweaks in the process. Another thing you can do is monitor delivery reports that show which carriers are dropping the ball so you can optimize for on-time orders. You'd be surprised how often two-day shipping turns into "shipped on Friday, arrived on Tuesday."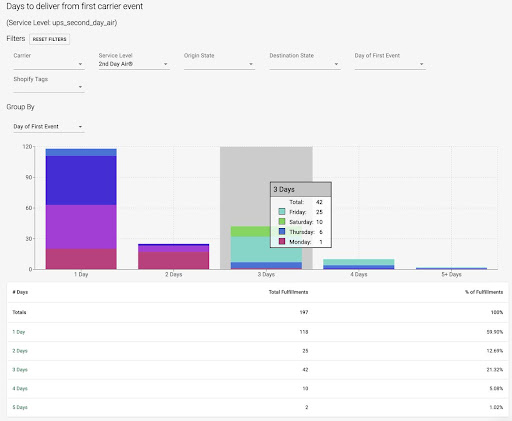 Wrap up
Perishable product fulfillment requires extra efforts from ecommerce merchants. But the good news is that you don't have to do everything by yourself!
With Wonderment, you can deliver a delightful post-purchase experience and increase purchase confidence every step of the way.
Curious to see how forward-thinking Shopify brands create a seamless post-purchase experience for perishable goods? Let's talk.