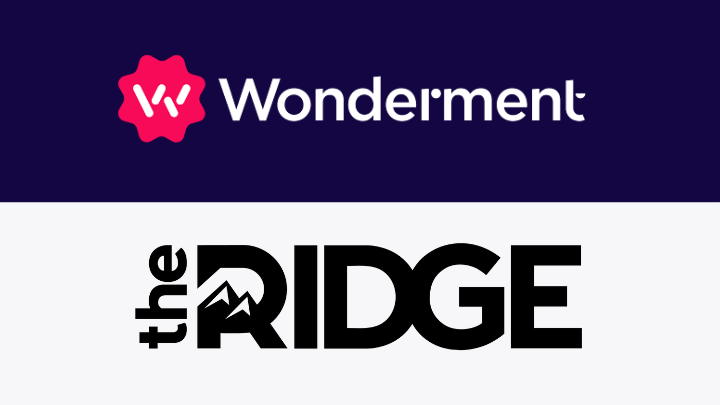 The Ridge by the Numbers
7-point percentage lift in CSAT score after using Wonderment 


Reduced tracking and shipping-related CX tickets by 17%

80% CTR to order tracking page via transactional emails over the last 90 days
A brief history
In a world full of newly-launched Shopify stores, The Ridge stands out as an innovative brand that has stood the test of time. Founded by father and son team Daniel and Paul Kane and launched via Kickstarter in 2013, The Ridge's key premise has been to make wallets better, and now their mission is to improve all the items you carry everyday.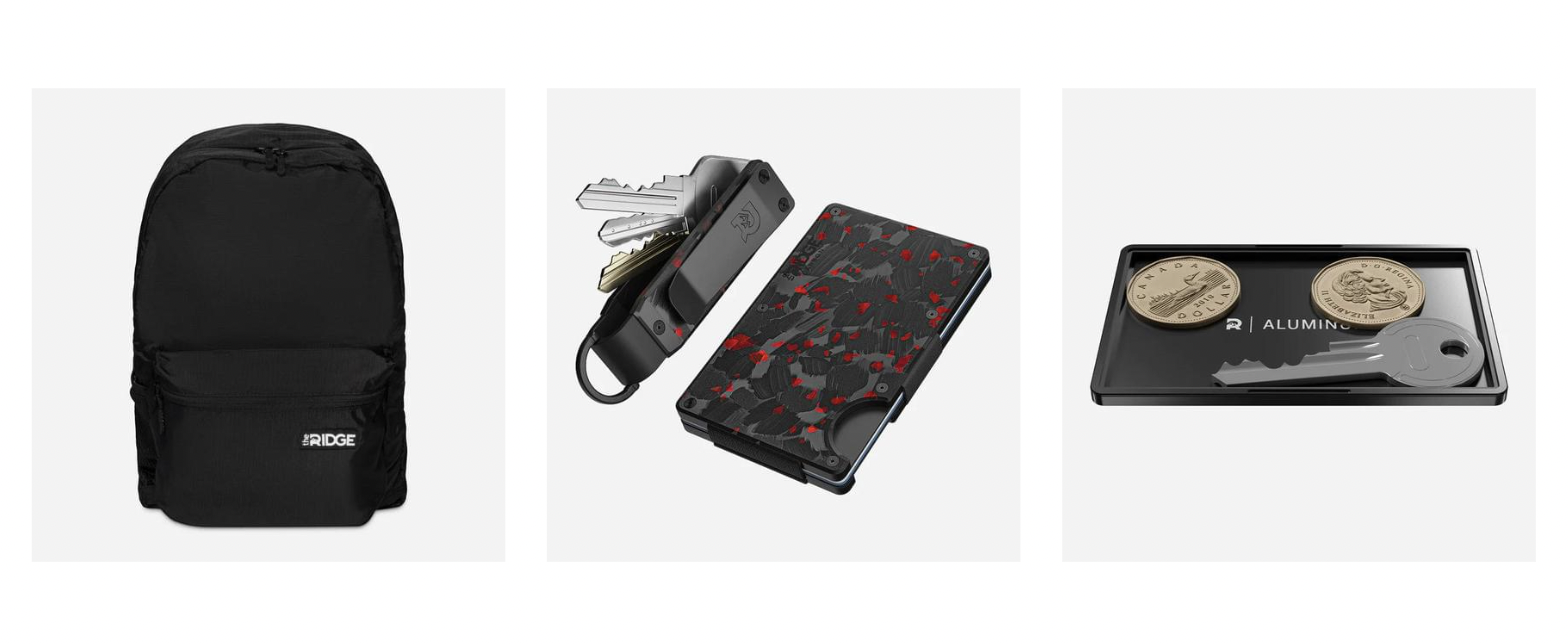 Today the brand has sold over 2 million Ridge Wallets and is expanding into new categories like key cases, rings, and watches, but their passion for high-quality products, listening and iterating on customer insights while creating an unparalleled shopping experience has been unwavering.
How has The Ridge weathered the ups and downs of ecommerce to become the success story that it is today?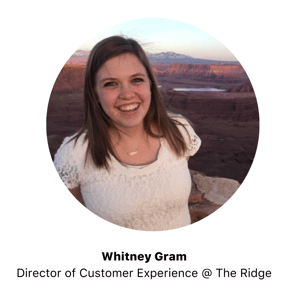 We interviewed Director of CX (and social team manager) Whitney Gram to learn how post-purchase communications play a key role in helping the Shopify Plus brand build long-term relationships with its customers and biggest fans.
Sending customers proactive (and accurate!) order tracking information
Traditionally, the shipping and delivery piece of the customer journey has been a bit of a black box for DTC brands. Often, a CX team won't have any more information on where or why a package has gotten stuck in transit than a customer does from looking at a DHL or USPS tracking page.
When The Ridge was looking for a post-purchase platform that would allow them to send tracking updates via email, they not only wanted an easy way to build automated Klaviyo flows, they needed to be able to rely on the shipping and delivery data that was triggering those flows.
Initially they selected Narvar, but switched to Wonderment because they needed more customized order tracking emails, more accurate carrier information, and a partner who could work with them more closely day-to-day and offer white glove customer service.
For Whitney, the biggest driver of the migration to Wonderment was the support ticket volume her CX team was seeing and the anger her customers expressed when they reached to ask where their package was or why the post-purchase email updates they were getting contained false information about the delivery ETA.
With a high AOV, an impressive 82% CSAT score and sterling reputation on the line, The Ridge couldn't afford to burn bridges with customers, especially first-time shoppers who were at risk of becoming one-time shoppers rather than loyal fans of the brand.
"I think people's expectations today are so different than they were even five years ago, that they're going to get something in a certain amount of time. We are competing with other major companies like Amazon, who can do that for sure."

- Whitney Gram, Director of CX at The Ridge
Once The Ridge started using Wonderment, they not only had reliable data to serve as the backbone of their order status flows in Klaviyo, they were able to add additional touch points to their core set of Order Confirmed, Shipped, and Delivered transactional emails.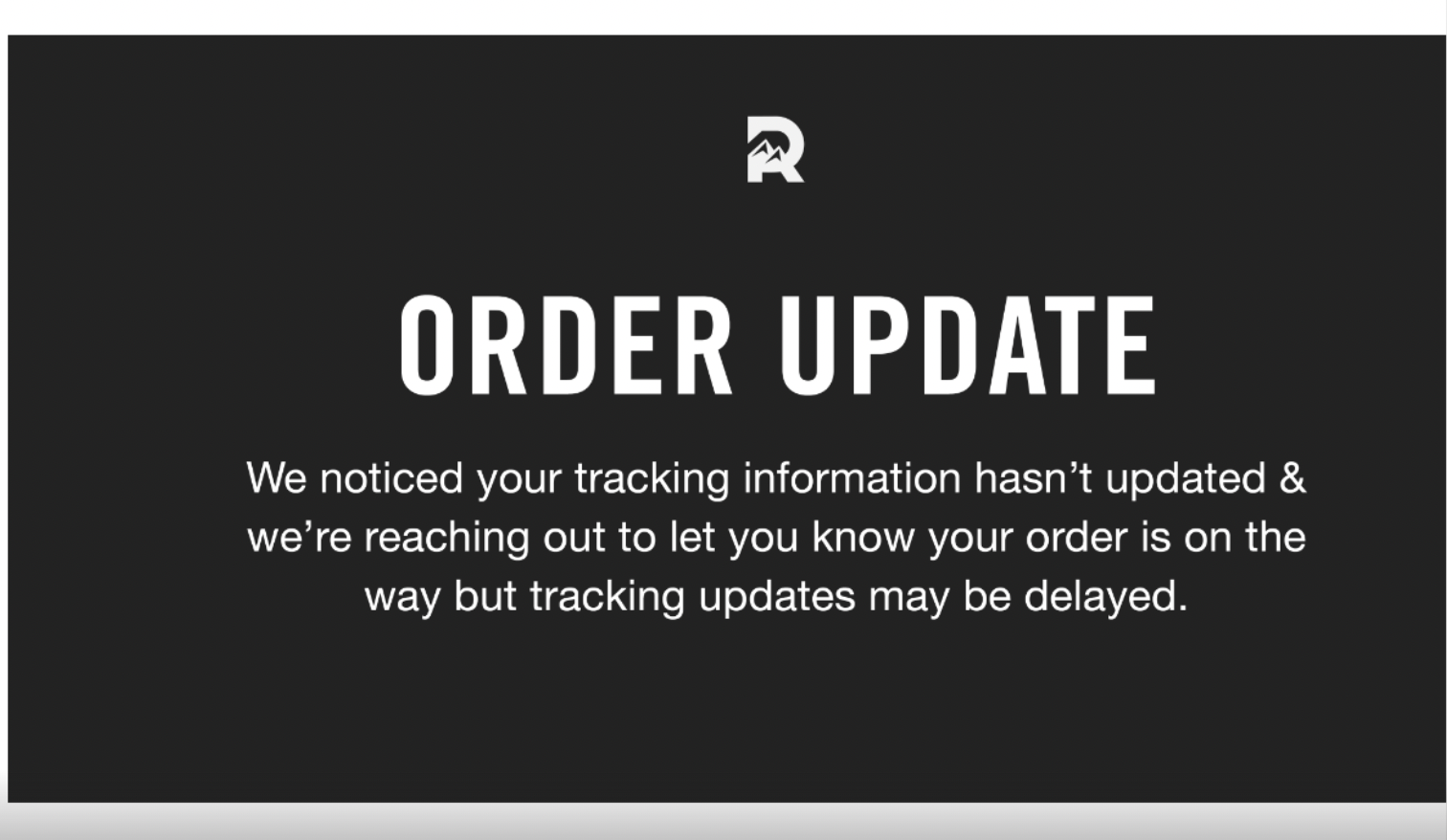 Now if a customer's order is in transit longer than expected, they'll receive an email from Whitney's team saying the holdup has been noted and to expect another followup note in a few days. Whitney is also partnering with Wonderment to build outreach flows for customers whose orders have been returned to sender or tagged as delivery failed.
Whitney says, "I think a lot of customers just want to know that you actually care about them, not just that you're trying to sell them something and they'll get it when they get it. We're taking so many steps to make it a good experience.

Not only do we send customers tracking updates, but we're going to follow up, watch a stalled order, and make sure they don't wonder, 'Oh yeah, I purchased this. Am I going to get it?'"


She adds, "[Wonderment] cares about its customers, too. And that's what we love. We know any problems will be solved, and we don't have to be incredibly involved. And that's really awesome."
Automating manual order tracking tasks to save the logistics team time
The Ridge's CX team had been tracking stuck packages in a Google document when customers would file support tickets, and the logistics team had been trying to parse the data to figure out which carrier to use (or not use), but it was a lot of manual work.
Once The Ridge had Wonderment's order tracking system connected to Shopify, its internal teams instantly had access to average transit time data. With Wonderment, both teams had access to a shared carrier performance dashboard with granular filters and could export reports on a daily basis to make informed decisions on which shipping services to keep using or switch to based on where orders were getting stuck most often.
Armed with this information, Whitney is able to find better shipping services at more cost-effective rates.
Making things right for customers
No matter how proactive you are with post-purchase outreach, sometimes a package simply won't reach its intended destination.
At The Ridge, being transparent, taking ownership of a shipping mishap and making it up to customers are core pieces of the CX team's playbook, whether it's a heartfelt apology, discount code towards a next purchase, or order replacement with expedited shipping.
The Ridge also offers a lifetime warranty on its wallets and has a whole team working on warranty claims and helping customers out if any product issues arise.

A glimpse into the future
After tackling the challenge of improving wallets, the brand's new challenge is to give customers more - more products, more value, more customization, more product education - and to make The Ridge a luxury brand that people rightly view as a justified investment.
We think they're well on their way.
---
About Wonderment
Wonderment is the post-purchase platform for Shopify brands who ❤️ their customers.
Send proactive shipping and delivery updates to your customers through our email and SMS integrations. Use our branded order tracking pages to reduce support tickets and create new revenue opportunities.
Book a demo to see how it works: