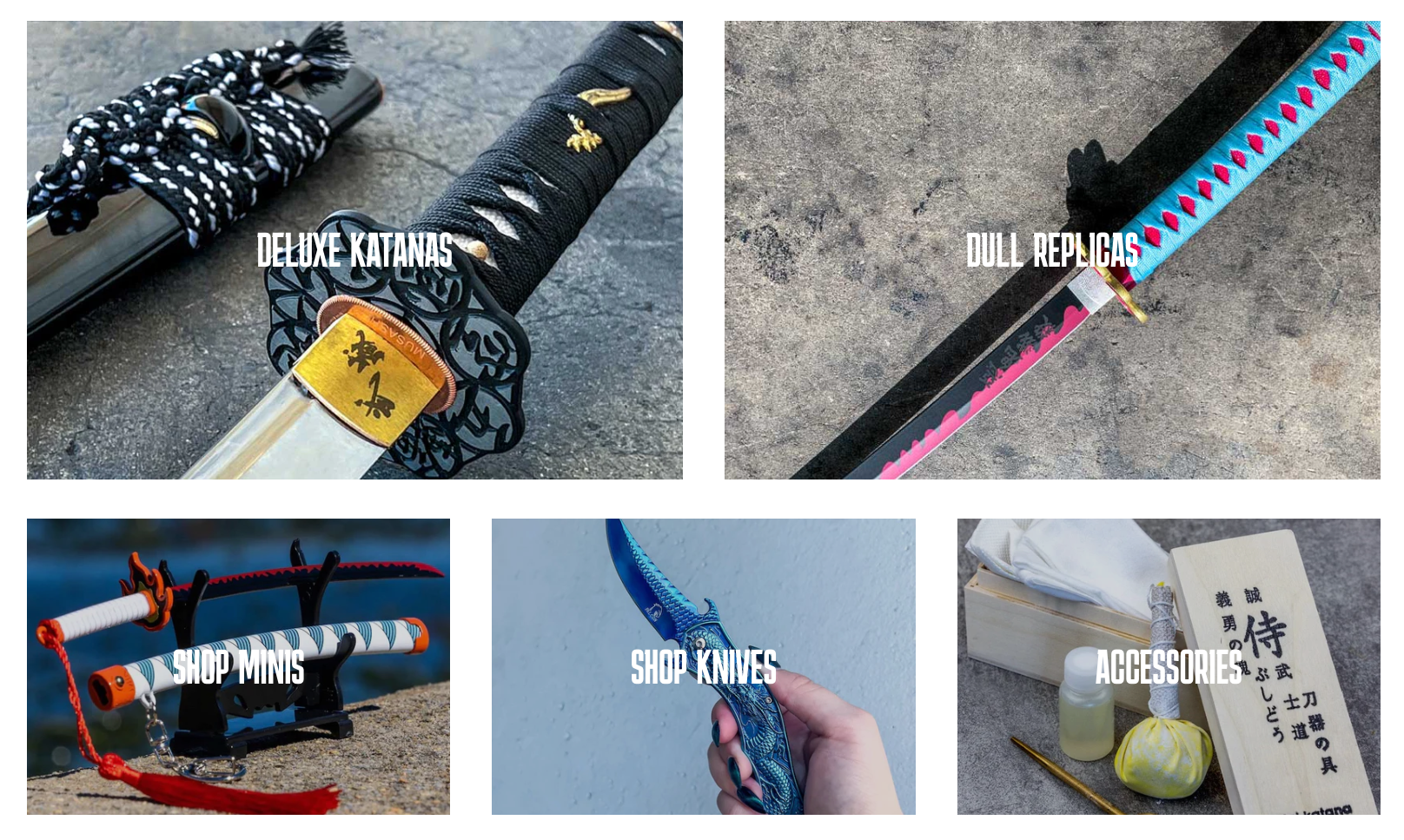 Case Study
How Lifestyle Brand Mini Katana Improved Ticket Response Time 24X and Increased Customer Trust
40%
Decrease in Support Tickets
24X
Improved Ticket Response Time
Increased Trust
With Customers and Fans
Challenge

Growth in Sales Drove Shipping Support Tickets to an All-time High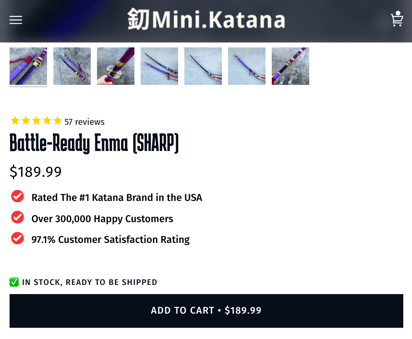 Mini Katana hit a major milestone in growth after doubling order volumes. However as the company's sales increased, so did support tickets full of 'Where is my order?" questions. The team hired two new customer support reps to address the issue, but even with the extra hands on deck it still wasn't able to overcome this all-time high in tickets
The team was concerned. Creating customer trust and community is a huge priority for the brand, and this was at risk without a good way to communicate with customers. They needed to do everything they could to give buyers a clear set of expectations around their shipments and arrivals, as well as catch issues before they became a problem. The team did their best by manually tagging every order, leaving notes in company spreadsheets, reviewing each shipping carrier's link, and confirming where everything was and if it was all on track.
This dedication and hard work wasn't enough. Despite the team's efforts, the most reliable way Mini Katana identified an issue was when a customer told them directly – when it was too late and damage had already been done.
Solution

Mini Katana Chose Wonderment to Invest in Customer Communication, Shipping Experience, and Brand
Mini Katana chose Wonderment to end the arduous manual work of the support team and to make an investment in a shipping and communication experience that builds brand, trust, and repeat customers.

The team uses Wonderment to make sure every customer receives a notification email when a shipment is delayed, as well as when it's back on track. These notifications prove that Mini Katana is ahead of the issue and committed to removing any bit of customer stress.
"It releases the burden from the customer, so they're less worried about what's going on and they know they'll get their shipment."
All Mini Katana customers receive a personalized branded page with detailed information on shipping status: from pre-transit, to on the way. Not only does this make the customer's life easier, it's easier for the support team too. For example, if the customer reaches out, everyone is informed by the same information on the branded page, and Mini Katana can more easily advise the buyer and focus the call on building a better relationship with the customer.
Onboarding Wonderment was also fast and seamless for the Mini Katana team. "I loved the simplicity of Wonderment and how quickly they onboarded us. I'm so thankful it was quick and that it worked."
Results
Wonderment Drove 40% Reduction in Support Tickets and Increased Trust With Their Fans
Wonderment helped Mini Katana make significant improvements to their customer support workflow, and the results speak for themselves.

Decreased support tickets by 40%

Increased ticket response time by 24X

And build trust and community with their fans.

Support ticket reduction was a game changer for Mini Katana. Tickets were incredibly high before Wonderment. "It would take us a whole day to respond to a ticket. Now it takes less than an hour."
Customer feedback on the full shipping experience has also been incredibly positive. Customers say that they love the branded page and how it's customized to their purchase. This positive experience is giving the Mini Katana team a sense of promise for future repeat customers.

"Wonderment has an impact on how the community views us by giving us professionalism, showing our community more transparency, and ultimately helping us be better for our customers. It's something we really pride ourselves in."
Customers who previously would have been one-and-done with their first purchase are showing more trust and interest in the brand, which is crucial for a product driven by viral marketing. Mini Katana has over 2.5M subscribers on YouTube and 1.8M followers on TikTok, and so every customer engagement is an opportunity to build more community and grow a following that supports sales.

Moving Forward


On Its Way to Becoming a Lifestyle Brand

Mini Katana's goal is to become a lifestyle brand, and it's well on its way. With goals to triple in size this year and 5X the next, the company can feel confident that it's serving its customers well and the team is creating an experience they know their customers deserve.
"Wonderment has really enabled us to grow in more ways than we could even imagine. I would be pretty stressed if we didn't have it."