Despite all the turmoil that the pandemic has caused this year, there has at least been a silver lining for some online retailers.
Now that everyone's been working from home, avoiding packed grocery stores and skipping the gym even more than usual, ecommerce sales in categories like food and beverage, home goods, and fitness have gone through the roof.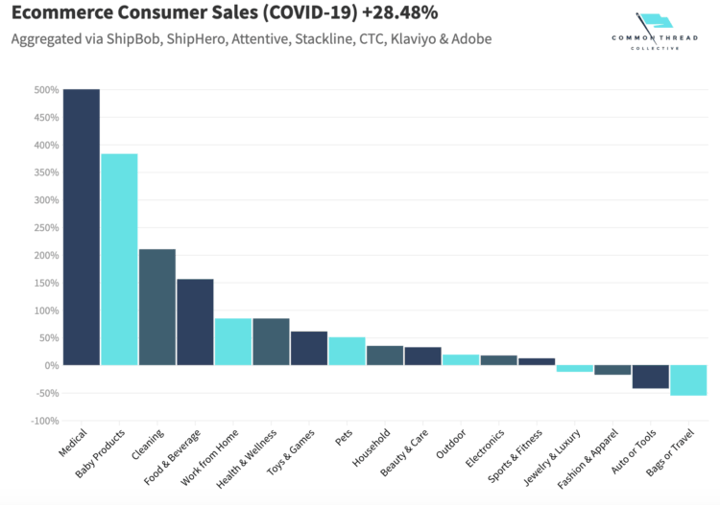 Brian Gregg, senior partner at McKinsey, puts this sudden increase into perspective with a stunning statement:
"In the past three months, we have witnessed 10 years of digital commerce adoption."
While a surge in sales is usually a dream come true for any DTC brand, the results have been bittersweet.
The pandemic's disruptive impact on the ecommerce supply chain, plus higher consumer demand, has led to massive shipping delays and many items on backorder.

In a recent Vox article, Hilary George-Parkin writes:
"Behind every sold-out product, there's a vast supply chain linking raw materials to factory floors to distribution centers, and the fallout from the pandemic is impacting them in ways we are still coming to understand."
If you've been to a Lowe's or an IKEA in the past few months, you've likely seen rows of empty shelves where potted plants or office swivel chairs used to be. Even Amazon, famous for its one- and two-day delivery windows, hasn't been immune to the fallout.
But this could actually be great news for smaller, more nimble ecommerce brands.
After Prime member Dele Lowman Smith didn't receive the dog supplies she ordered in time, she decided to spend her money somewhere else.
"My confidence in Amazon took a hit since the pandemic, and it hasn't completely bounced back," she says. "So with the supply chain being what it is, when I'm shopping for fall sweaters and last-minute books I might have to be a little more creative."
And she's not alone in switching her allegiance. According to McKinsey, 75% of Americans have changed brands during the pandemic.
Clearly, consumer frustration and loss of confidence has led to a huge shift in buying behavior.
The good news: Online retailers who can provide a better customer experience will be in prime (pun intended) position to win over shoppers who have been burned over the past six months.
As we enter the most unpredictable holiday season in recent memory, here are a few ways you can maintain brand trust with your current customers and start building long-term relationships with a new batch of consumers:
1. Be aware of holiday shipping deadlines
Waiting a few extra days for a package might not be a big deal in July, but in December, that same delay can be disastrous.
Trust me, you don't want to be the reason why your customers have to scramble to buy last-minute stocking stuffers, or deal with tearful faces.
If your ecommmerce brand depends on USPS, UPS or FedEx, you'll need to factor in their 2020 holiday shipping deadlines when you advertise or sell BFCM-related products on your website.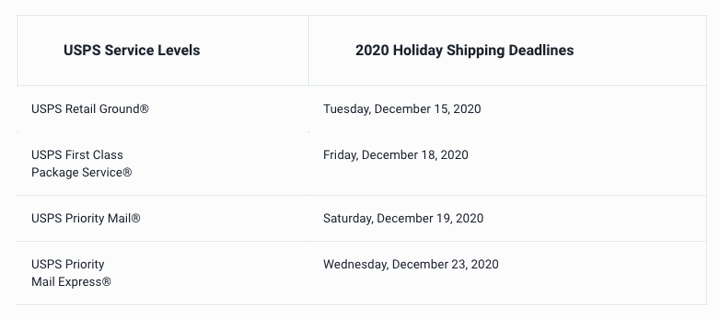 You can see the rest of the shipping deadlines here, c/o Shippo
To avoid any unpleasant surprises (or angry tweets), make sure your customers know the cut-off date for placing an order if they want to receive it before Christmas.
2. Launch your holiday sales earlier
Consumer Reports is advising people to start their holiday shopping now, and online retailers are already following suit.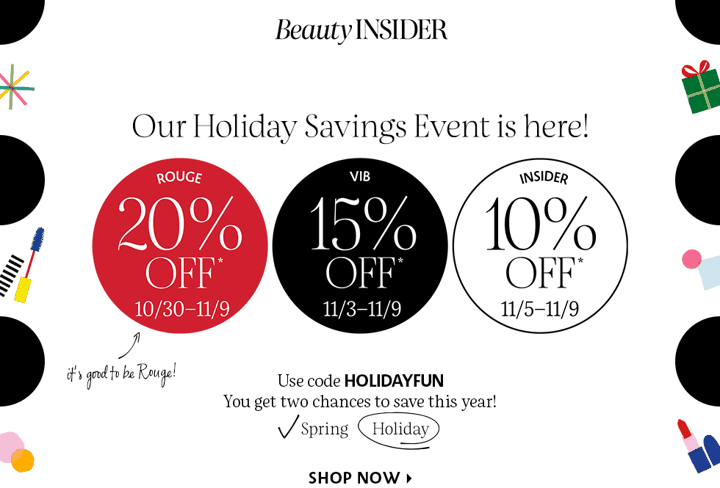 Sephora has begun emailing customers with holiday-themed sales, while West Elm is encouraging its website visitors to start the shopping season early via an animated homepage banner.

West Elm does a great job of highlighting gift cards (a purchase that will never be delayed!) and communicating local pickup options.
If your DTC brand sells in wholesale/retail, telling holiday shoppers where they can buy your products locally is a great way to reduce strain on your shipping resources.
3. Be explicit and transparent about shipping
You may not be able to control your supply chain, but you are in control of how you set expectations and communicate with your customers throughout the shopping - and shipping - process.
While someone is on your website
Make it clear whether an item is in stock or on backorder

Spell out what your typical shipping times are, and what geos you deliver to

Set expectations about delivery delays

on your homepage, product pages, FAQ page, or a dedicated landing page

People appreciate it when you're straightforward with them, and you'll find a little transparency goes a long way.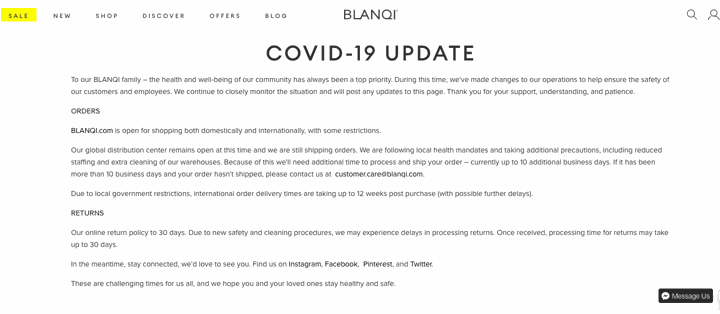 Post-purchase
Send an email confirmation with the estimated delivery date, and provide updates if the target date changes

Give shoppers the ability to sign up for tracking alerts through SMS
Shoppers don't want to chase you for information, and you don't want them to have to file support tickets.
With this proactive approach, you both win!
Conclusion
A lot of ecommerce companies get tunnel vision when it comes to BFCM. If you're thinking, "I just need to get through the next two months," you're not the only one.
But remember: The holidays are just the beginning.
Thanks to the pandemic, consumers are trying out different brands. You have the chance to win them over now, and acquire loyal, year-round customers in the process.
Want to build more brand trust this holiday season? Drop us a line.