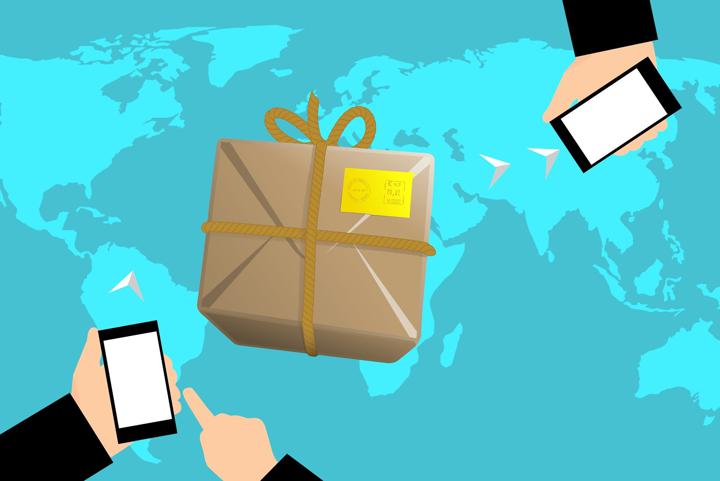 Recently, I ordered a pair of earbuds from Amazon. The expected delivery date was 3 days from now, which is completely fair. To my surprise, I received the product the very next day.
Elated with this experience, I gave them a 5-star rating accompanied by an awesome review. All of this, simply because I received the package before the stipulated delivery time.
It might seem a smooth system from a 50,000-feet view but there's a lot that's happening behind the scenes to make these one-day or two-day deliveries happen. In other words, there's an extensive ecommerce order fulfillment process that's running 24/7 powering our order deliveries.
While Amazon has perfected this, lots of DTC brands are still struggling to replicate the consumer's expectations. But given the rapid rise in technology in ecommerce fulfillment & the post-purchase experience space, smaller brands would be able to deliver at-par delivery experiences.
This might seem a bit of a doozy topic but as brand owners and operators, you need to understand the magic behind order fulfillment.
Let's get into it, shall we?
What is ecommerce order fulfillment?
Keeping it simple, ecommerce order fulfillment is the end-to-end process that happens from the point where a shopper purchases an item from your online store to the point where the product is delivered at their doorstep.
It's a set of comprehensive steps that may be handled by the ecommerce store by themselves or outsourced to a 3PL like ShipBob or RedStag Fulfillment.
But here's the kicker: The order fulfillment process starts way before the customer purchases a product from your store.
Let's look at the process in detail.
The 6 Steps in the Order Fulfillment Process for Ecommerce
The fulfillment process can be roughly divided into 6 broad steps. The process entails everything from receiving goods in a warehouse to processing returns from customers. You must have a well-defined order fulfillment strategy in place to ensure that customer satisfaction is guaranteed.
For now, let's check out the 6 key steps that make up the order fulfillment process:
1) Receiving inventory
The process starts even before the customer has placed an order. The retailer needs to either stock up on inventory in their warehouse or send their products to a third-party fulfillment center.
There's a template process for receiving goods but it may vary with retailers and third-party fulfillment centers. Here are the standard steps:
Staff receives the goods, counts the number of items, and ensures it fits the description of the products as intimidated before.

Next, staff checks for any possible damages owing to transit or otherwise.

SKUs are updated in the inventory management system. In the case of a new product, it is allotted a unique SKU.

Finally, the SKU numbers are checked & updated.
2) Storage
Next, you need to store the inventory properly so that you can easily retrieve it during picking (step 3). Not only that, you should organize the inventory efficiently to enable fast & effortless fulfillment.
Ideally, your inventory should be organized by SKUs in separate bins so that relevant items can be picked, packed & shipped ASAP. It also helps to prioritize the best-selling items when it comes to accessibility.
3) Picking
Now comes the fun part – the moment an order is placed on your website, the first step is to pick the order from your warehouse or the fulfillment center.
It's recommended that you use an order fulfillment software that houses an inventory management feature; you will be able to fulfill the order from your couch.
You can also use a paper-picking list that tells you where the item(s) is located in the warehouse and the quantity for the same.
4) Packing
Packaging is by itself a huge industry but the fundamentals remain the same. At this stage, you wrap the product to ensure it's not damaged during transit. Depending on the product, your packing material can change.
Here are a few common types of packaging materials:
Paper/Paperboard/Fiberboard

HDPE/PET/Rigid Packaging

LDP/LLDPE/Flexible Packaging

Bubble wraps

Aluminum Packaging

Glass/jars
5) Shipping
This is the most crucial step in the entire process. Once packed, the order is then shipped to the consumer.
68% of US online shoppers surveyed stated they didn't make a purchase more than half of the time if the brand didn't offer free shipping. That's not all, offering free shipping has proven to increase AOV by 97%.
You need to assess different shipping carriers to understand the optimum shipping costs, match it up to your margins and only then you can decide to go for free shipping.
A lot of brands put a minimum threshold (aka minimum order value) to unlock free shipping which, according to them, protects their margins.
You can either ship the order yourself or send it to a fulfillment center. The latter is where shipping carriers will ship the product for you.
Now, shipping is an emotional thing. The customer is anxious & excited. During the days the order is in transit, you must keep the customer informed. If the order is delayed (which is beyond your control), you must inform the customer. Brands like Kettle & Fire use Wonderment to do just that.
6) Processing returns
At least 30% of all products ordered online are returned as compared to 8.89% in brick-and-mortar stores. Needless to say, product returns management is crucial if you're running an ecommerce store in 2021.
So, you need to set up a good system for returns & exchanges. This is something you ought to do at the beginning of your negotiations with your order fulfillment service. I'd recommend you use Loop to manage all returns.
Now, there are a ton of ways to optimize your ecommerce order fulfillment process but you need to find what works best for your brand. However, here are a few order fulfillment strategies that top brands around the world have implemented with great success.
5 Sureshot Ways to Improve your Ecommerce Fulfillment Process
Let's look at some of the ways through which you can enhance the fulfillment experience and have a positive impact on your customers.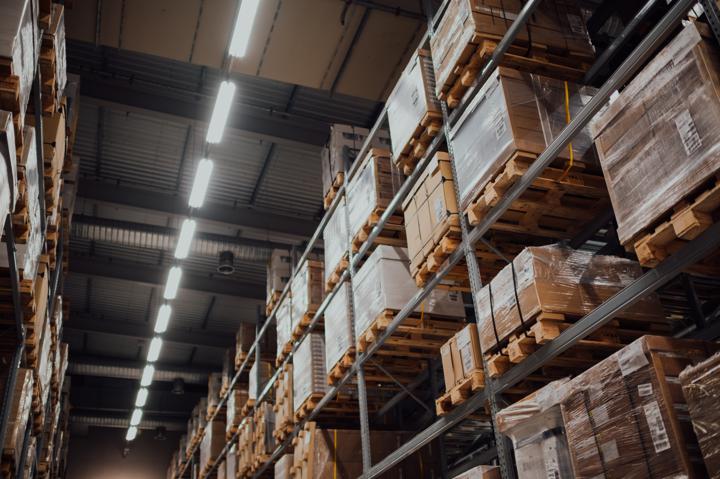 1) Be awesome at managing your inventory
To optimize your fulfillment process, start at the top. Even before an order is placed, ensure that you have enough inventory to fulfill all orders. This becomes more important when you have hundreds of SKUs.
Also, you need to see if all the moving parts integrate into an ecommerce order fulfillment software otherwise you'll lose your head. What moving parts, you ask? Here you go:
All the suppliers you source your products from

Multiple warehouses

Shipping carriers & fulfillment centers
Besides all of the above, you need to invest time & effort in demand forecasting. This will help you anticipate those peak demand times and you can, proactively, order the right amount of stock. And, keep an eye on the lead time from your suppliers to ensure that you meet seasonal sales fluctuations.
2) Be picky about choosing fulfillment centers
Customers have sky-high expectations when it comes to delivery times. In 2021, a 2-day or a 3-day delivery time seems normal but in reality, it's extremely hard to achieve for DTC brands.
This is why you should carefully select your fulfillment centers. The closer you're to your customers, the better. Ideally, you would want to choose a location that's close to the largest base of your customers.
3) Have end-end order visibility
Say what you want, you need 100% visibility over your supply chain. And to do that, you need to implement an order management system. This helps you and your suppliers with real-time visibility on ordered products, inventory levels, and order processing status.
For example, if you want to know why a certain supplier isn't delivering your products within the prescribed time, your OMS can help.
You should be able to figure out the root cause of any order fulfillment issue and take necessary action immediately.
4) Improve customer communication
Customer communication is key to ensure that your post-purchase experience is flawless. A simple email or an SMS can prevent small issues from escalating.
For instance, if you're already keeping your customers apprised of the current order status, they won't bombard you with 20 support messages. Even if they receive the product on time, they might leave a bad review just because you didn't keep them informed.
To prevent that, you can use a tool like Wonderment that sends proactive notifications through email and SMS to your customers on the current status of their orders.
For example, if an order is delayed, the tool will automatically fetch that data from your shipping carrier and instantly send an email or an SMS informing your customer of the same.
5) Enable warehouse automation
A lot of ecommerce fulfillment has been automated with the advent of brilliant technologies and that includes warehouse automation.
You can automate your warehouse with modern technologies that include RFID identification, IoT for easier tracking, and barcodes. Some facilities also deploy warehouse robots to automate a good percentage of manual labor.
Once you implement this, you can expect a reduction in manual errors and an increase in order processing speed.
Parting (Fulfillment) Thoughts
To sum it up, be great at managing your inventory, choose your distribution centers wisely, have complete control over your supply chain, ensure end-end customer communication, and implement warehouse automation.
If you follow the above, you can create an efficient fulfillment process, save a ton of money, deliver a better customer experience and end up with a bunch of happy customers.