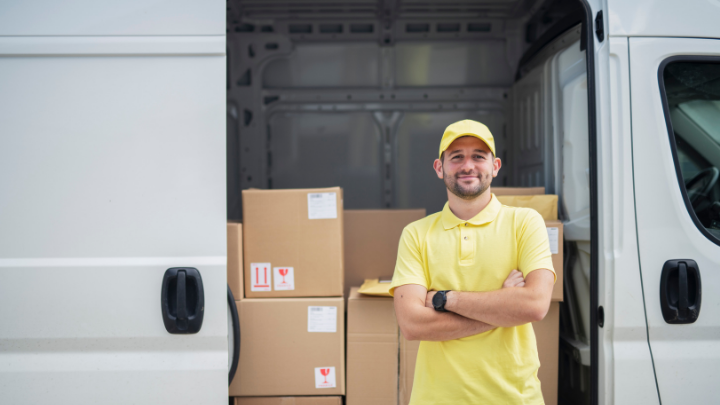 Here at Wonderment, we help hundreds of Shopify brands track thousands of packages every day. They often tell us that their customers (aka, online shoppers) have a ton of questions around order tracking and estimated delivery times— often surfaced in the form of "where is my order?" support tickets.
Given the strong interest (and air of mystery) around what goes on behind the shipping scenes, we thought it might be helpful to compile a list of order tracking FAQs and some quick answers that brands can use to answer customer questions.
Let's get straight to it.
If my order status reads that a package is "in transit" or "on its way," what does that mean?
"Package in transit" means that it is on its way to you and the courier company believes that it will reach you safely. However, the status "in transit" does not take into consideration whether your package will arrive early, right on time, or late.
So if the package was not delivered to you on the estimated date and the carrier says that your package is in transit, it simply means that they are still working on bringing it to you, but they have not been able to estimate the exact time when it will actually arrive.
How long will the tracking status read as "in transit"?
The tracking information will read as "in transit" from the time your shipment leaves its destination point — usually a dispatch facility — to the time it goes out for delivery.
How long a package stays in transit depends on the distance it has to travel and what kind of shipping option you picked when you placed your order.
For example, with a same-day delivery option, your package will be delivered in a matter of a few hours. However, if you selected regular shipping, your package may be in transit for a few days.
What does "in transit, arriving late" mean?
This means that your package has been shipped and is on its way to you but is moving slower than anticipated. In this case, the carrier will re-estimate when it thinks it can deliver to you. If the new date is later than what they originally estimated when you placed your order, you will see the status as "in transit, arriving late."
What does it mean if your package has been tracked as "in transit" for more than a week?
This wholly depends on the shipping service you chose. For example, with USPS Retail Ground shipping, it can take anywhere between 2-8 days. So it is quite normal if you were to see an "in transit" status for more than a week, particularly if you live in a remote place or your shipment is in transit in mid-December (holiday shopping surges generally mean delivery delays).
What does it mean when the tracking status reads "your parcel is moving within the USPS network and is scheduled to be delivered to its last point. Currently, your package is on its way to the next facility"?
This message simply means that your package is still with USPS and they are working to see how quickly they can get it to its final destination. This message is to let you know that everything is going as planned and that there is nothing to worry about.
What does the status "ready to go" mean?
This status means that the seller has your order packaged up, but the courier company hasn't picked it up yet.
What does it mean if the order status reads "available for pickup"?
When the shipping carrier has decided to hold your package at one of its local facilities rather than have it delivered to your address, your package will be marked as "Available for Pick Up." This happens when your signature is required to complete the delivery, and no one was home to collect the package and sign for it (or you just didn't hear the doorbell). You will usually find a sticky note on your door with information about which facility you need to visit to collect your package.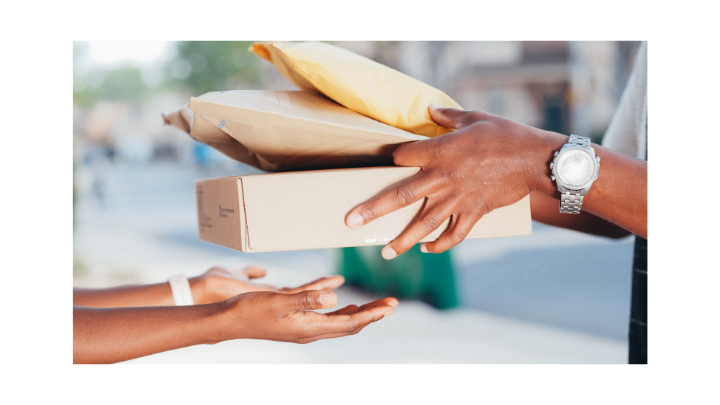 What does "out for delivery" mean?
It means that your package has been put on a delivery truck and is on its way to the shipping address you provided when you placed your order. When a package is marked as out for delivery, it gets delivered within 12 hours.
If for some reason the driver was unable to deliver the package (due to heavy traffic or if no one was at home to sign and receive the package), the shipment will be out for delivery again the next time the delivery vehicle sets out on its daily route.
What does it mean if the tracking status is shown as "out for delivery" for several days?
A package is marked as "out for delivery" when it is placed on a local delivery van that's about to go on its daily route. This status means that the shipping company plans to deliver the package the very same day.
Delivery drivers can only work for a certain number of hours per week. If the driver has reached the end of their working day and the package is still on the truck, it will return to the facility, and the driver will try to deliver it again the next day. If your shipment is out for delivery for many days, this scenario must be playing out for a couple of days in a row.
If it is more than 3 days, your package could be lost. In such cases, it's best to get in touch with the carrier (rather than the merchant) so they can help you locate your package.
Is it possible to track a package beyond the "on vehicle for delivery" status?
Unfortunately not. Shipping carriers generally do not disclose the details of the routes they take, primarily for safety and logistics reasons. The last thing they want to do is publicize the exact location of a delivery truck that contains thousands of dollars worth of products.
What should I do if the tracking status shows that the package was delivered but I didn't receive it?
You can rely on package delivery information — if a tracking status shows that a package is delivered, then it was most likely dropped off somewhere. If you do not find it at your address, follow the steps below to locate your package:
Look for the delivery location in the tracking information. The delivery confirmation will in all likelihood include where the package was dropped off (for example, the mailbox or the front porch).


Re-check the shipping address. Any error in the shipping address can mean that the package was delivered to the wrong location.


Check with your neighbors to see if they have received the package on your behalf. The delivery driver could have left it with them by mistake.
If you have not been able to locate your package, despite all the checks, it's time to get in touch with your carrier and see what went wrong. If they are of no help, reach out to the seller who shipped your package.
Can a package be tracked by both the sender and the receiver?
Yes, anyone with the tracking number can track the status of a shipment.
Can I share my package tracking number with someone?
Absolutely! Tracking numbers are public information. Anyone interested in knowing the status of an order can trace its whereabouts with the tracking number. To protect the recipient's privacy and to ensure the package does not get tampered with in transit, carriers refrain from sharing sensitive information such as the recipient's name, address, or the current location of the package in their tracking data.
Is it possible to track a parcel without a tracking number?
If you do not have the tracking number, you can still find out the status of your package by contacting the seller who shipped your products; they should be able to provide the tracking number to you. All the seller will need is the order number to trace your package.
You may also be able to create an account on the shipping carrier's website and look up any information on packages that are updated on their system and on their way to you.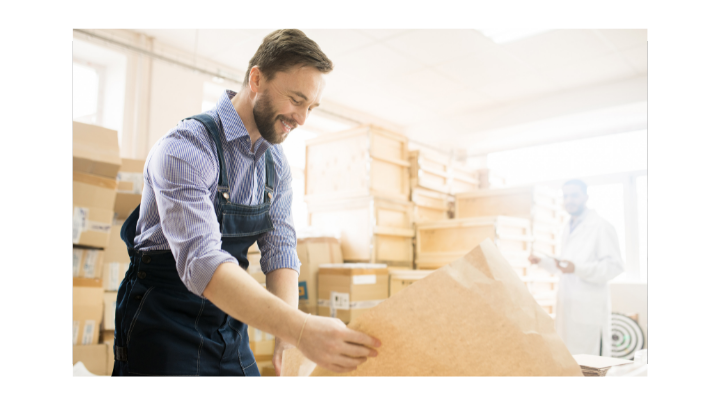 Why can't the carrier tell me where my package is?
If the tracking status from the carrier doesn't actually tell you much about the status of your package — for example, if it is shipped, in transit, or out for delivery — don't get worked up. Most tracking numbers come alive when your items are packed into a box. Once packed, a shipping label will be printed and pasted on it.
Until then, your tracking number doesn't even exist. Besides that, your box is at a warehouse with hundreds of other packages and hasn't been picked up by the carrier yet. At this point if you were to check your tracking information, you may get messages like "unknown location" or it may ask you to check back at a later time.
This is because the carrier has not picked up your order yet. It usually takes up to 24 hours for a courier company to pick up packages from a warehouse and tell you where your package is.
What does the status "in possession of USPS" mean?
This simply means that USPS is confirming that your package has been picked up from the warehouse and that they have it. This message is usually sent out as your package begins its journey from the warehouse to the carrier's facility.
Are USPS, FedEx, and DHL tracking done in real-time?
Partly yes. If you were to check the USPS, FedEx, or DHL tracking data you will see the latest scanned information about your package. That said, carriers scan your package as it travels through various checkpoints in their network—typically when it moves in and out of a truck, aircraft, or sorting facility.
If your package is on a long haul truck from Boston to Texas, it will be scanned as it is loaded onto the delivery truck in Boston but won't be scanned until it is unloaded in Texas, a few days later. In the meantime, if you were to check your tracking information, it will only show the most recent update of your package leaving Boston, but it won't tell you its current location.
Win brand loyalty by delivering excellent post-purchase experiences
Wonderment is the post-purchase experience platform for Shopify stores.
Would you like full visibility into your shipments so you can better manage your 3PL? How about the ability to prevent those "where's my order" tickets from happening?
We've got you covered! Wonderment was built to help you deliver the post-purchase experience that your customers will love.
From proactive order updates to branded order tracking pages, Wonderment is helping fast-growing Shopify brands stay on top of their shipments.
Book a demo to see how it works: