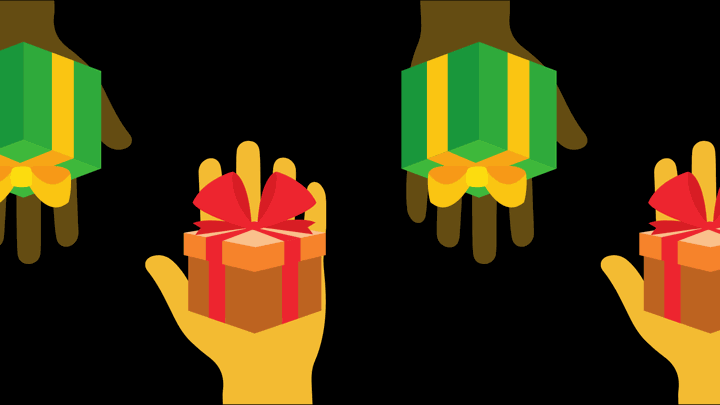 We just experienced the biggest Black Friday and Cyber Monday (BFCM) in ecommerce history.
But a spike in online shopping also means a spike in online returns.
Is your brand ready?
In this post, we'll go over what to expect this return season and share four ways to make sure you not only survive - but also thrive.
Let's jump right in.
Why 2021 is going to be the busiest return season yet
Shopify recently released the results from BFCM this year.
The big picture? Sales are up BIG TIME.
Collectively, Shopify brands brought in $5.1 billion in sales, which is up 76% from last year.
Not only that, but 2020 was also the longest BFCM season to date.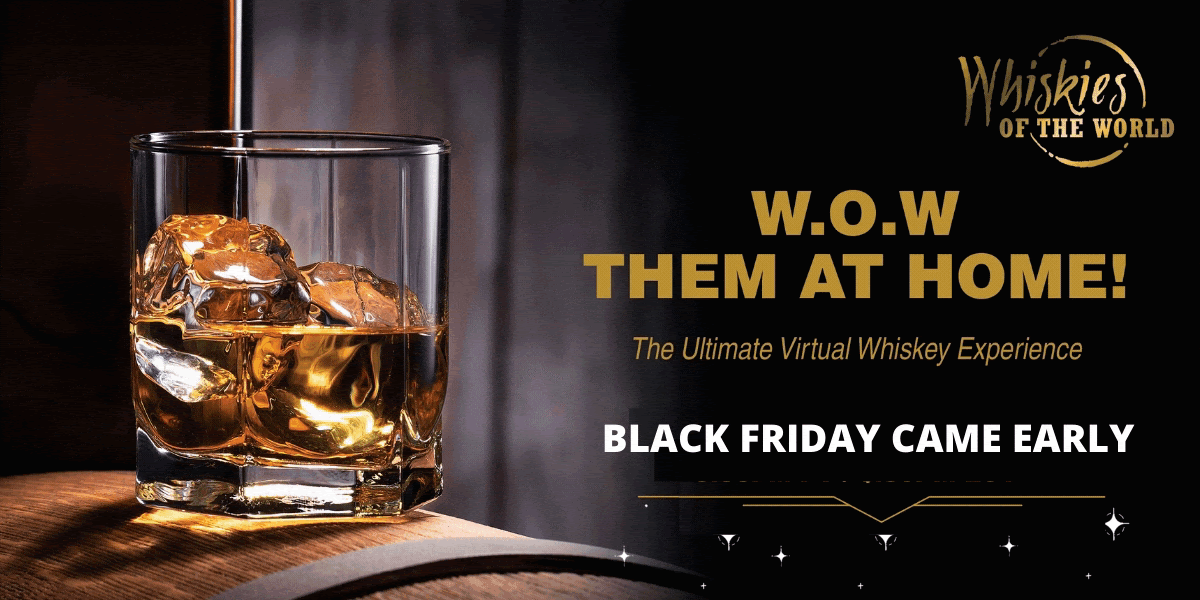 Brands ramped up their holiday campaigns and promotions as early as November 12 this year, and many are expected to continue well into December.
What does this mean?
It means that return season - the timeframe from mid-December to mid-January when post-holiday sales are over and returns start to roll in - will be busier than ever before.
At Loop, we've found from the past two years of holiday shopping data that monthly returns are 83% higher in December and January than an average return month.
Psst - want benchmarks on average return rate, return composition, and highest return months by brand size and industry? You can get a free copy of Loop's Ecommerce Returns Benchmark Report

here

.
So what can you do to cope with all those extra returns?
4 ways to prepare for return season in 2021
While there are many ways to get ready for return season, we put together the four most impactful strategies below.
1. Address these questions in your return policy
67% of shoppers

check your returns page before making a purchase.
Those shoppers are looking for answers to a few specific questions before they commit to buying something.
Here are the five questions you should answer to make a shopper more likely to convert into a customer.
How long do I have?
In other words, what's your return window? Many brands use the holidays as a time to offer a more generous return window.
But why not have a generous return window all year, if it helps with conversion?
Where do I start?
Don't make it hard for customers to start the returns process.
Have a clear and strong CTA in your return policy that points them in the right direction or - better yet - takes them directly to your return portal.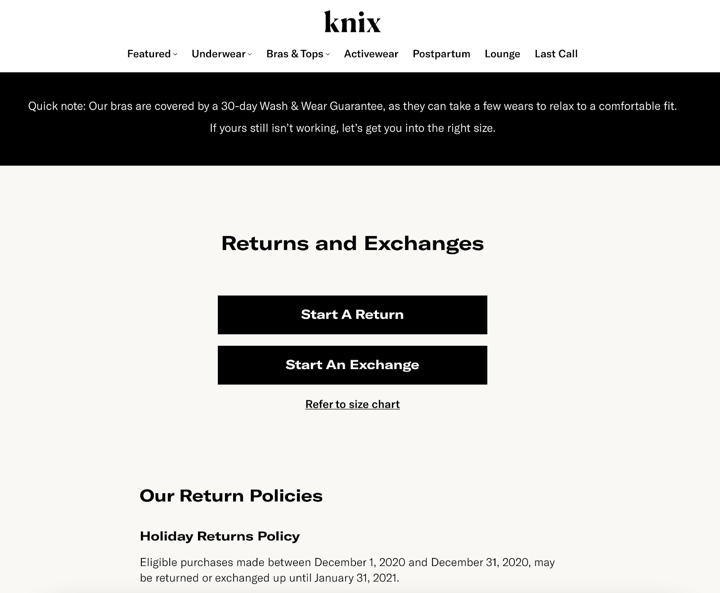 How long will it take?
Provide customers with a general (and realistic) timeline for processing returns so they know when they can expect to receive their new item or money back.
This will reduce how often customers engage with your support team and also gives them peace of mind.
What will it cost me?
Almost 80% of shoppers want free returns. At Loop we like to recommend a hybrid approach, where you pay return shipping on exchanges and store credit and the customer pays it on a refund.
Regardless, if they are free let people know. If they have to pay, don't hide that from them.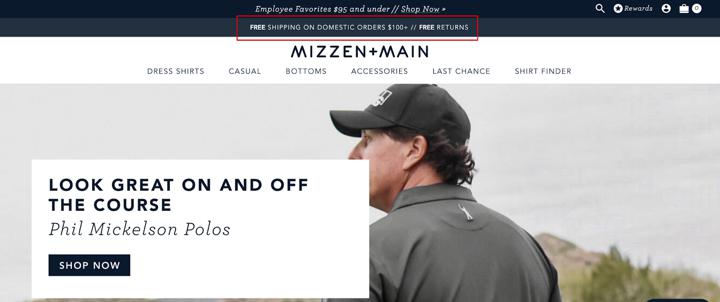 Is there anything I can't return?
When it comes to return eligibility, there are two areas your return policy should address: the condition of the item and the type of item.
What qualifies as a "worn" item?
Do you accept returns on final-sale items?
These are the types of questions to think through.
2. Manage customers' expectations
During the busy post-holiday rush, most brands experience a slowdown in return processing times.
With the added complexity of COVID-19 this year, this creates the perfect storm for 'shipageddon.'
Instead of assuming that customers are aware of these circumstances, proactively communicate these changes to them.
This will help manage expectations and decrease the number of unhappy customers you have to deal with.
There are a few places that you can reach customers and make them aware of potential shipping delays.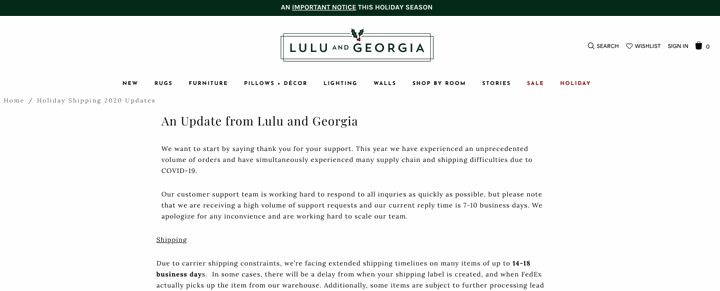 For example:
3. Make gift exchanges easy
Many brands assume that all customers want a refund. But this is the wrong way to think about returns.
As it turns out,

52% of returns on Shopify

happen because the customer has the wrong size.
We can assume this percentage will be much higher during gift-giving season.
That means what most customers want is actually an exchange - not a refund.
For the customers who want to continue the relationship with your brand, you want to give them an easy way to initiate exchanges.
One of the best ways to do this is to offer an online gift exchange.
Check out the one below from Allbirds: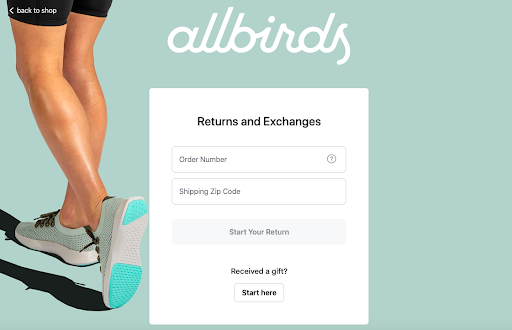 The process is simple:
The gift receiver is presented with a portal where they can start the exchange process with the order number, which is usually included with the gift, and the original shipping zip code.
Once a customer finds their order, they can update the shipping information and select a different size, style, or a completely new product.
Putting the gift receiver in control will save your support team a ton of time and create a better experience for your brand-new customers.
4. Put the customer in control of returns
The truth is that customers don't want or need to talk to a customer support representative for something as simple as an exchange or refund.
It's frustrating for customers to have to engage in back-and-forth emails with a support person for such a straightforward transaction. All it does is add unnecessary friction to the entire experience.
Instead, the best thing to do is to put your customers in control of their own returns. The most effective way to do this is to offer an on-demand return portal like Loop.
This saves time not only for your customers but also for your support representatives, allowing them to respond to other, more urgent requests quickly and to provide top-notch customer support.
You and your team put a ton of time and effort planning for BFCM and the holiday season. Don't let the return season spoil it.
Most ecommerce brands will be looking at returns as a support nuance this year.
The best brands will be looking at them as an opportunity to extend the customer experience post-purchase and increase customer lifetime value.
Ready to make 2021 your best revenue year to date? Grab a free copy of Loop's Ecommerce Returns Benchmark Report.
---

Guest Author: Alex McEachern
Alex is a marketer, retention and loyalty enthusiast, and Disney nerd. He is the Marketing Manager at Loop Returns, the returns platform built for Shopify brands that care deeply about the customer experience. Alex is also Co-Host of The Exchange, a podcast dedicated to the post-purchase experience in ecommerce.