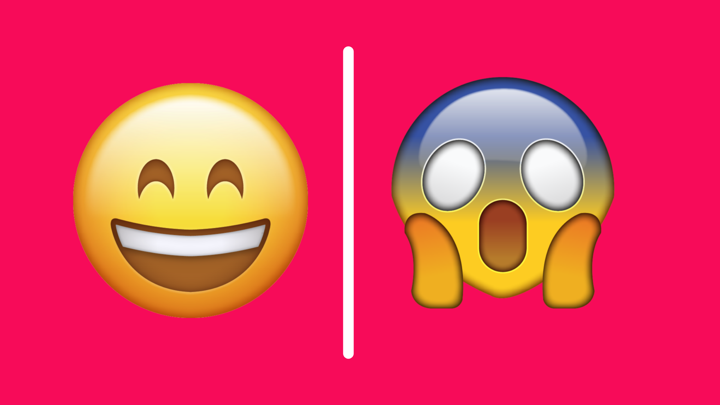 No one's going to argue that building a positive online shopping experience is an important part of running an ecommerce brand.
When you're launching an online store, your primary goal is to showcase the benefits of your products to shoppers and make the site navigation/checkout process easy.
As you gain traction, customer support is a key area of focus because it allows you to keep your newly acquired customers happy.
Then, merchants often layer in additional customer retention strategies like loyalty or referral programs.
While these are all worthwhile investments, there is one aspect of the online shopping experience that dramatically influences the customer experience, and is often overlooked:
The post-purchase experience.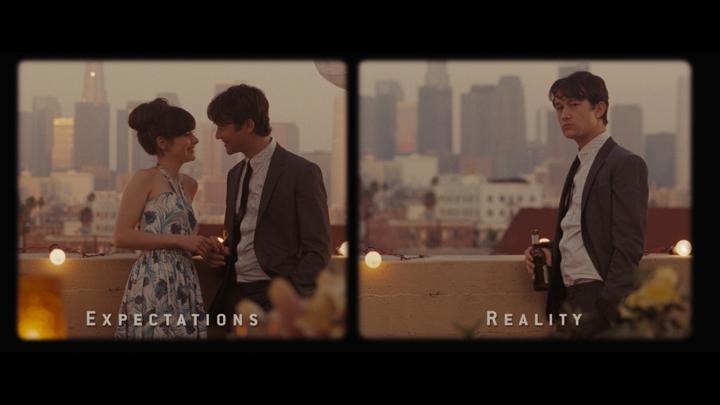 There's a brilliantly directed scene in the 2009 rom-com hit "500 Days of Summer" where the protagonist attends a rooftop party thrown by his ex-girlfriend, hoping to win her back.
We see his expectations for how the night will go on the left-hand side of the screen, and what actually happens on the right-hand side.
The gap between his expectations and reality becomes wider and wider with every minute that goes by.
By the time we reach the end of the scene, he's learned that his former love is newly engaged, and he leaves the party heartbroken.
How does this apply to the post-purchase experience?
Merchant communications
Most online merchants send their customers one or more of the following emails or SMS updates to keep them in the loop on order status:
Your order is confirmed

Your order has been shipped

Your order has been delivered
Customer expectations
Here's what most customers expect re: the notifications they get from online merchants:
The estimated delivery date is accurate

They contain up-to-date information

The order arrives at their doorstep on time

There are no surprises
Reality
To illustrate what can go wrong in the post-purchase experience and why it matters, here's a real-life example that happened to me recently.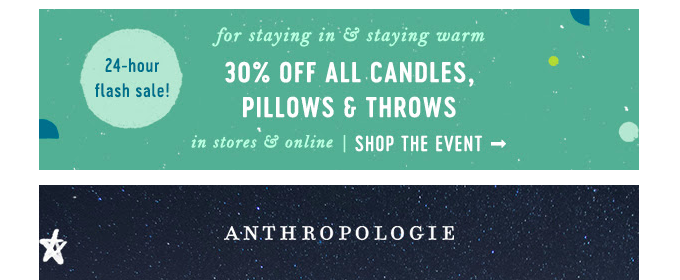 1. I get a marketing email from Anthropologie. My favorite candles are on sale for 30% off! I buy three, because they're normally $32.
2. I get an email confirmation from Anthropologie that same day, with a note that import fees will be due upon delivery. I vaguely remember mention of this during the checkout process, so I don't think much of it.
3. The next day I get a shipping confirmation email from Anthropologie. My order is en route!
4. Five days later I get an email from DHL Express saying they have a shipment for me from Urban Outfitters. There's no mention of what the package contains. I have a baby on the way, so I figure that it might be a baby shower gift?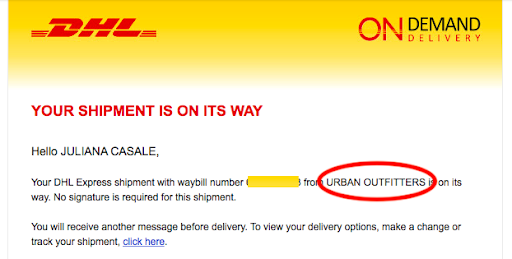 5. That same day I get another email from DHL Express. This one says I owe $30 in import duties. Now I wonder whether this package is my Anthropologie candles. If so, I'm being charged nearly half of what I paid for my entire order just to accept the delivery.
When I click through to the tracking page, there's still no mention of what the order contains, but there is a big, scary fraud alert notice on the DHL site. It says people have been scammed into making payments in order to receive their packages. I decide not to gamble with my credit card information.

6. I get another email from DHL Express saying my package is being delivered that afternoon. No mention of import duties or what the package is.
7. I get a call on my cell. The man on the other end says he's a DHL delivery guy and that I need to pay the import duties before he can deliver my package. I'm skeeved out that this is all a scam, so I tell him I'll pay on the website to get rid of him.
8. I go on the DHL website again, notice that I can request package delivery to a pickup point instead of my house, and select that option because it seems more legit.
9. The delivery guy calls me again about the unpaid import duties. I tell him I selected the pickup point option on the website, and wonder whether he's a fake because he didn't know that.
10. I get THREE MORE EMAILS from DHL Express over the next 24 hours - one confirming that my package is now at the pickup point and that I have seven days to claim it before they return to sender, and two threatening that I have limited time to pay the import duties.
I am thoroughly annoyed and confused at this point. I have so many questions:
What does "Last Reminder" mean?

Are they going to send the package back earlier than seven days if I don't pay the import duties online?

Are these even my Anthropologie candles?

If they are, will I be refunded my purchase if I refuse to pay the import duty, or am I out $75?

Then I get an email from Anthropologie saying my order "will be there soon," which makes me think I was right that the DHL package isn't my Anthro order.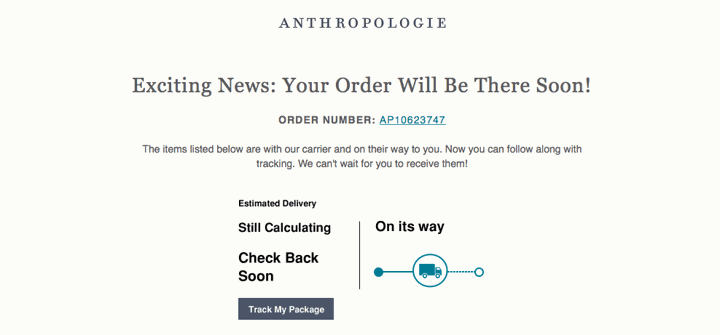 Bullied by the "last reminder" email and fueled by morbid curiosity, I wind up walking an hour round-trip to retrieve my mystery package at the pickup point.
I pay the $30 in import duties.
The box isn't branded, but it does contain my Anthropologie order.
I've paid $100 for three candles and spent way too much time investigating their whereabouts.
What online merchants can do to align customer expectations with reality
Obviously, my experience with Anthropologie was not ideal.
Here are the points where they could have avoided losing me as a customer:
1. Set expectations around shipping costs on the website
It would have been helpful if Anthropologie had provided an import fee estimate during checkout so I knew ahead of time what the true cost of my order would be.
2. Send delivery and shipping notifications from the brand
The communication handoff between Anthropologie and DHL was extremely messy and confusing. If Anthropologie had provided the delivery and shipping updates, it would have been clear that my mystery package was, in fact, the candles I had ordered.
3. Provide accurate, real-time order updates
The disconnect between the status of my order and the last communication from Anthropologie was the icing on the cake; it was clear they knew less than I did about what was going on with my package, which didn't give me confidence in their ability to provide good customer support.
Conclusion
Connecting carrier events with your customer communications systems may have seemed like a nice-to-have in 2019.
But if we've learned anything from Shipageddon 2020, it's that the fulfillment process doesn't always run smoothly - and that people expect brands to step up proactive communications when roadblocks occur.
If you want to retain your customers, investing in the post-purchase experience is table stakes in 2021.
CTA: Want to step up your customer retention strategy this year? Sign up for our free ecommerce retention report, tailored specifically to your brand.