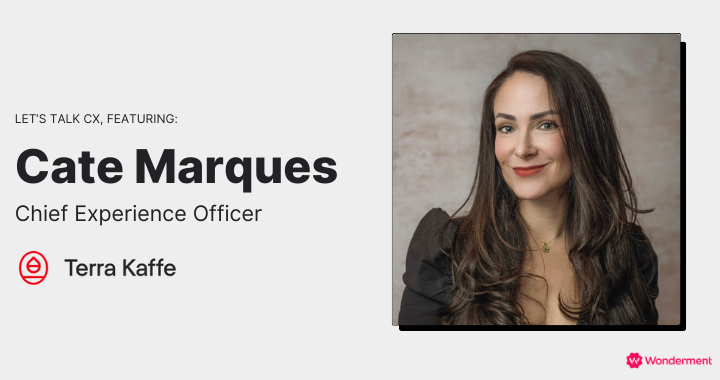 "CX has been one of the most critical investments for Terra Kaffe from the very start. In fact, a customer experience manager was one of our very first hires."

- Cate Marques, Chief Experience Officer at Terra Kaffe
Terra Kaffe is known as the Tesla of coffee machines. This sleek, stunning machine makes an incredible cup of coffee that's won the hearts of coffee afficiandos. Its also received multiple awards like the House Beautiful 2023 Live better Award, International Design Award, and the Innovator's Choice Award by NTT Data. Beyond design and functionality, one of the reasons why Terra Kaffe has been so successful is it's obsession over the customer, and we had the pleasure of speaking with the woman behind it all - Cate Marques, Terra Kaffe's Chief Customer Experience Officer. As employee no.2, Cate's been there from the start and understands firsthand how important and integral customer experience is to the success of Terra Kaffe. Check out what Cate has to say about customer experience from the moment of discovery to post-purchase and how her team is driving revenue for Terra Kaffe.
Why is investing in the CX so important for Terra Kaffe?
CX has been one of the most critical investments for Terra Kaffe from the very start. In fact, a customer experience manager was one of our very first hires. As a brand with high price point flagship products, we put a lot of stock into word-of-mouth as one of the most crucial tools prospective customers utilize in considering whether to do business with us. Investing in CX is equally important for our internal business operations. This has allowed us to directly funnel customer insights into our product roadmap and respond directly to what our community wants. Customer experience at Terra Kaffe spans far beyond traditional customer support and service; it encompasses the entire journey an individual has with our brand, from discovery and deliberation to ongoing brand evangelism and loyalty, which is a robust program on its own, owned by our Director of CX, Madison Must.
What percent of recurring revenue is the CX team responsible for?
Terra Kaffe's customer experience team is responsible for a significant share of recurring revenue. Although our hero products, the TK-01 and TK-02, represent the lion's share of our overall revenue, we all sell a full suite of products designed to enhance the brewing experience with either machine. Our CX team is constantly educating customers, steering them toward our best-in-class maintenance products, as well as more fun items like coffee from our coffee collection (online coffee shop with roasts from celebrated national roasters)or co-branded collaborations we've created with local artists. Recurring revenue is particularly important in relation to our B2B customers, a program which is owned by CX team member Quinn Koches.
✅ Tips from Wonderment: Looking for proactive and organic ways to upsell customers after they make a purchase? Try this one post strategy!
What was the trickiest part to get right about your CX experience and how did you overcome it?
The trickiest part of the customer experience, as I suspect is the case in many companies, is balancing business needs with customer asks. Our way to successfully navigate these waters has been to build a truly extraordinary and well-rounded CX team, equipped with all the tools they need to navigate difficult conversation. We've also entrusted the team with a degree of autonomy, enabling them to grant exceptions when the case warrants. We have a powerful mission to amplify the voice of the customer cross-functionally within the company, which means we're able to share customer insights internally, which provides flexibility in setting guardrails and designing new processes.
What type of data does your team look at to improve the CX experience?
We look at everything we can get our hands on. For starters, we use Kustomer as our CRM and customer service platform, which provides robust analytics regarding issues, response time, CSAT, and more. We work closely with our Quality team to understand metrics relating to all things aftersales, from refunds to repairs and replacements. We strategize with our Marketing team to review CAC, RoAS, and attachment rates, as this informs future marketing campaigns to boost email open rates and develop successful campaigns. These insights are analyzed and channeled into a monthly report owned by CX team member Ernest Brockenberry, and Ernest hosts a cross-functional meeting each month to facilitate conversations with department heads on the customer voice.
Tell us about Terra Kaffe's post-purchase experience.
The moment after a customer hits "Buy," they are funneled into our post-purchase email flow. This provides several touchpoints with different parts of our organization, be it with marketing, or receiving tips and tricks from our customer experience team. We go beyond simple shipping and update emails, and we invite them into the Terra Kaffe world, where they can receive everything from drink recipes to access to our coffee quiz, which was created by Amanda Reece, one of our customer experience team members.

What type of communication are customers seeking while waiting for their purchase and then post-purchase?
While waiting for their purchase to arrive, customers have responded positively to, first and foremost, accurate and timely tracking information. Because a first purchase with us tends to be quite expensive, customers are keen to know where exactly their espresso machine is at all times. Once their purchase arrives, customers have responded super positively to our check-in emails from the customer experience team, which opens a direct relationship between the customer and their designated support team. From there, we typically send our tried-and-true instructions for successful brewing and cleaning. Customers also love reading our TK Mag articles, which cover everything from seasonal recipes to interviews with local creators.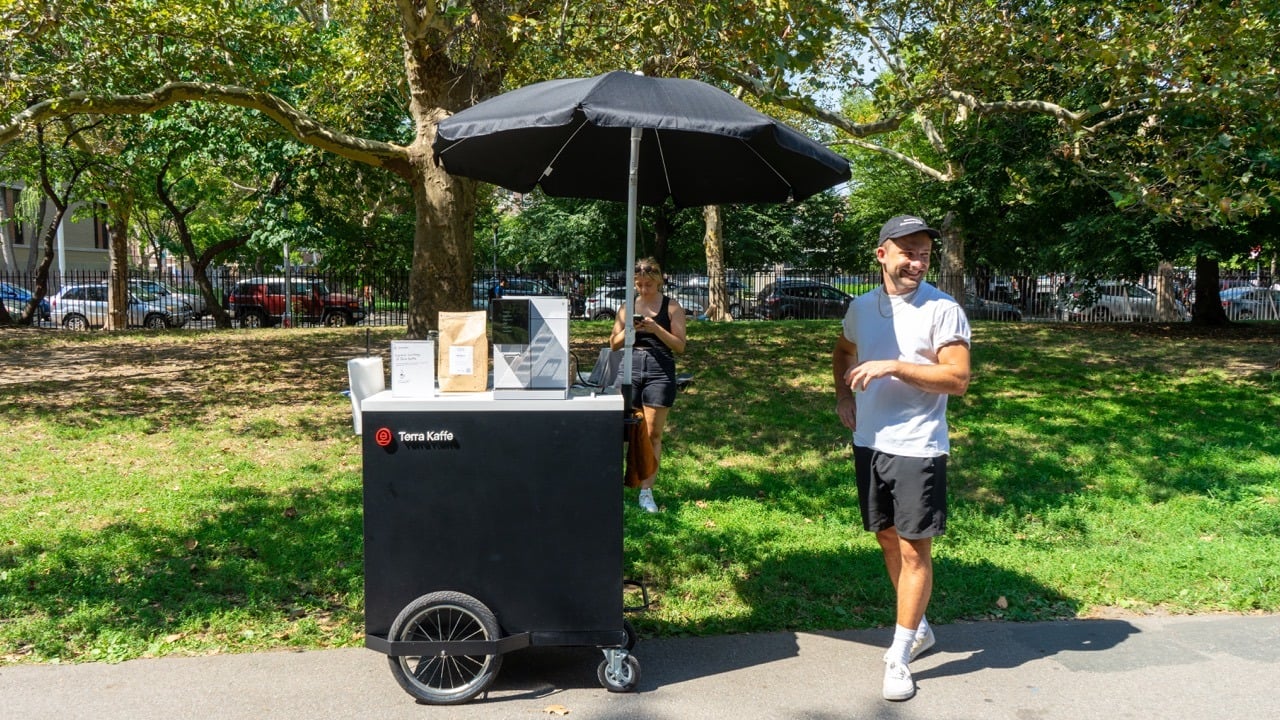 The TK-02 preorders sold out in June 2023. TK-02 orders started shipping out this fall. How do you reduce churn and keep customers engaged and happy while they're waiting for their machine to arrive?
We did indeed sell through our preorder capacity at a remarkable rate — frankly, it was way quicker than we ever expected. A good problem to have, but certainly a challenge as we worked to keep our preorder base engaged. We've stood up a true cross-functional effort in-house to keep customers engaged and informed every step of the way in the production timeline; our monthly updates provide an unprecedented behind-the-scenes look into what product development involves. We've received a nearly universally positive reception to this strategy, as customers feel like they're on this journey with us. In a similar vein, we've publicly shared our TK-02 Timeline, which provides an overview of the entirety of Project Brücke (bridge in German), which is what we've nicknamed the TK-02 development project.
What ways did customer feedback inform TK-02?
It's quite simple: if a feature exists on the TK-02, it was filtered through our customer feedback filter. CX Director Madison's 2020 customer survey was instrumental in the early stages of designing the TK-02. The TK-02, for example, is the first machine on the market to brew both true espresso and true drip coffee — this came from customer demand. Hardware features, like a front-loading water tank and waste bin, arose from our desire to mitigate customer pain points. Software features, like our connected app, espresso profiles, and a system created for use by multiple members of a house or workplace surfaced from customer insights. Every single component of the TK-02 that came from talking from our customers or testing with our customers.
✅ Tips from Wonderment: Just launched a product and looking for a way to collect positive customer review. Check out these strategies!
How do you streamline and pass on customer feedback with the engineering & product dev. team?
We have what I believe is a unique organization in that members of our customer experience team are actively integrated with other parts of the company. Olga Zhukov, a full-time member of our CX team, works part-time with our engineering team to test new products, particularly the TK-02, and surfaces customer insights in meetings with our manufacturing partners and broader engineering teams. Tyler Moen, another member of our CX team, led the entire TK-02 beta testing process. Learnings from testing were then synthesized into reports, as well as Jira tickets and added to the product roadmap.

Additionally, because the customer voice has been an important consideration since our very founding, our engineering and product teams are well-versed in consulting our customer experience team as they design new products or features.
"The customer voice has been an important consideration since our very founding, our engineering and product teams are well-versed in consulting our customer experience team as they design new products or features."
What part of CX are you still trying to figure out?
We're still trying to figure out all of it. We have a culture of learning at Terra Kaffe, and we strive for healthy perfectionism. While we're incredibly proud of the team we've built and the customer experience we provide, we aim never to stop growing and evolving. We have a dynamic customer base, and they deserve a team that is committed to anticipating and responding to their needs.
What's the most memorable customer interaction you've had at Terra Kaffe?
We announced the TK-02 on October 7, 2022. After strong advocacy from our CX team, we decided to open preorders to our existing customers a few days before announcing TK-02 to the world. This gave our most loyal base the opportunity to put their names on the list before any new entrants. Before sending the announcement, we played a game in the office where each person took a bet of how many TK-02s we'd sell that day. Every person underestimated, and we vastly outsold even our wildest guesses. The response that day from our existing customers was among the highlights of my life; remembering what it was like to hear their excitement and support still gives me chills.