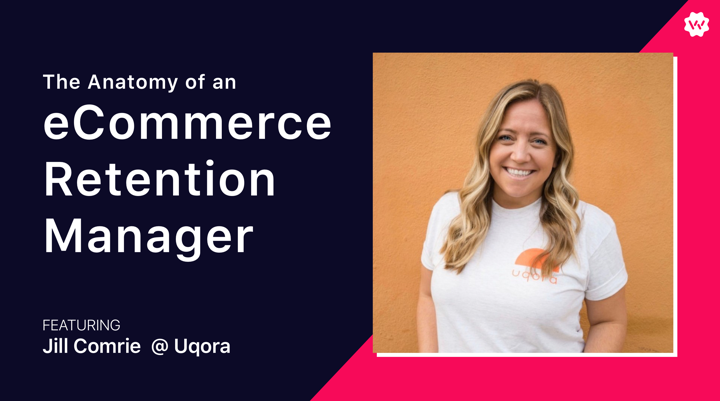 Which one would you choose: a customer who buys from your store once never to return again, or a customer who raves about your product and buys month after month after month?
Hopefully the answer is obvious or I might call you a crazy person.
Turning one-time purchases into customers who buy again and again is the holy grail in eCommerce. But as you know, easier said then done.
Businesses with strong unit economics are healthier businesses, period. If you're acquiring customers at high rate but not keeping them around, the costs to generate brand new customers again is far higher. Good repeat purchase rates also makes your company more attractive for investment or acquisition as recurring revenues means more predicability and value-creation.
For online brands looking to increase repeat customers, subscriptions are one of the fastest growing business models in eCommerce. But merely adding a subscription option to your store's checkout doesn't guarantee customers for life. Churn is real. Subscription fatigue is real.
But some brands have figured out how to master retention and build amazing subscription businesses.
Enter Uqora, a UTI relief and urinary health supplement company with over 100,000 customers (no easy feat!).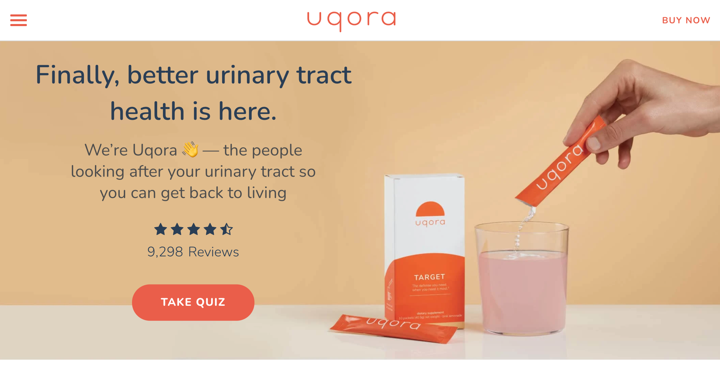 Uqora's dedication to retention and customer happiness lives well-within its DNA. It's not merely a growth hack or this quarter's project. More than 70-80% of sales come from subscriptions and they put in the work to educate and support customers more than most brands I've seen.
So I spoke to Jill Comrie, Uqora's Senior Retention Manager, to understand how she does it (like really, how??). I love their approach to customer delight and believe a lot of companies can learn a ton from their approach. Let's dive in!
1. What is your title and how would you describe your role at Uqora. Also, what part of the org do you report into?
My title is Sr. Retention Marketing Manager at Uqora and I report to our Chief Growth Officer. In my role, I focus on developing strategies to grow and strengthen the customer journey. We test marketing and engagement campaigns and identify areas of improvement in our current communication strategies (through both our automated comm flows and 1:1 interactions with our customer support team).
2. What would you consider to be your #1 priority?
Our #1 priority when it comes to retention is setting customers up for success. We do this through product education during our onboarding period and setting expectations and following up with check-ins. This gives us the opportunity to intervene and provide support if their experience with our products isn't what they had expected.
3. What are the biggest challenges of being a retention manager?
I think a big challenge is knowing what to focus on. There are so many opportunities to learn, grow and improve so it can be hard to decide where to start or which campaign to test and prioritize.
4. Do you have any advice or words of wisdom for brands who are looking to invest more in retention or for other people who want to work in retention?
I would recommend spending time on customer discovery. Discovering who your customers are, their understanding of your products, listening to their story and what they need. This has helped us understand what information we need to include throughout their journey to ensure they're set up for success and continue to have success. We do this through 1:1 customer interviews because we care a lot about the qualitative feedback from our customers but also utilize more broad surveys, as it's important to balance it with quantitative feedback as well.
I'd also recommend spending time on segmentation. We segment our post purchase communication flows (email and sms) to ensure we're speaking to the right audience in the right way.
5. What other teams in the org do you collaborate with and how?
I work closely with our customer support team. We want to understand what's resonating with our customers and also where we might need to improve. Our customer support team receives this information first-hand through conversations with our customers so it's important for us to build on this relationship and have a strong feedback loop. It also gives us the opportunity to share advice on how to handle high volume customer support with a retention mindset.
Looking to create better post-purchase experiences? Check out Wonderment, an order tracking platform with super powers. Spot lost or delayed shipments instantly. Increase customer delight with proactive shipping notifications and branded order update emails.