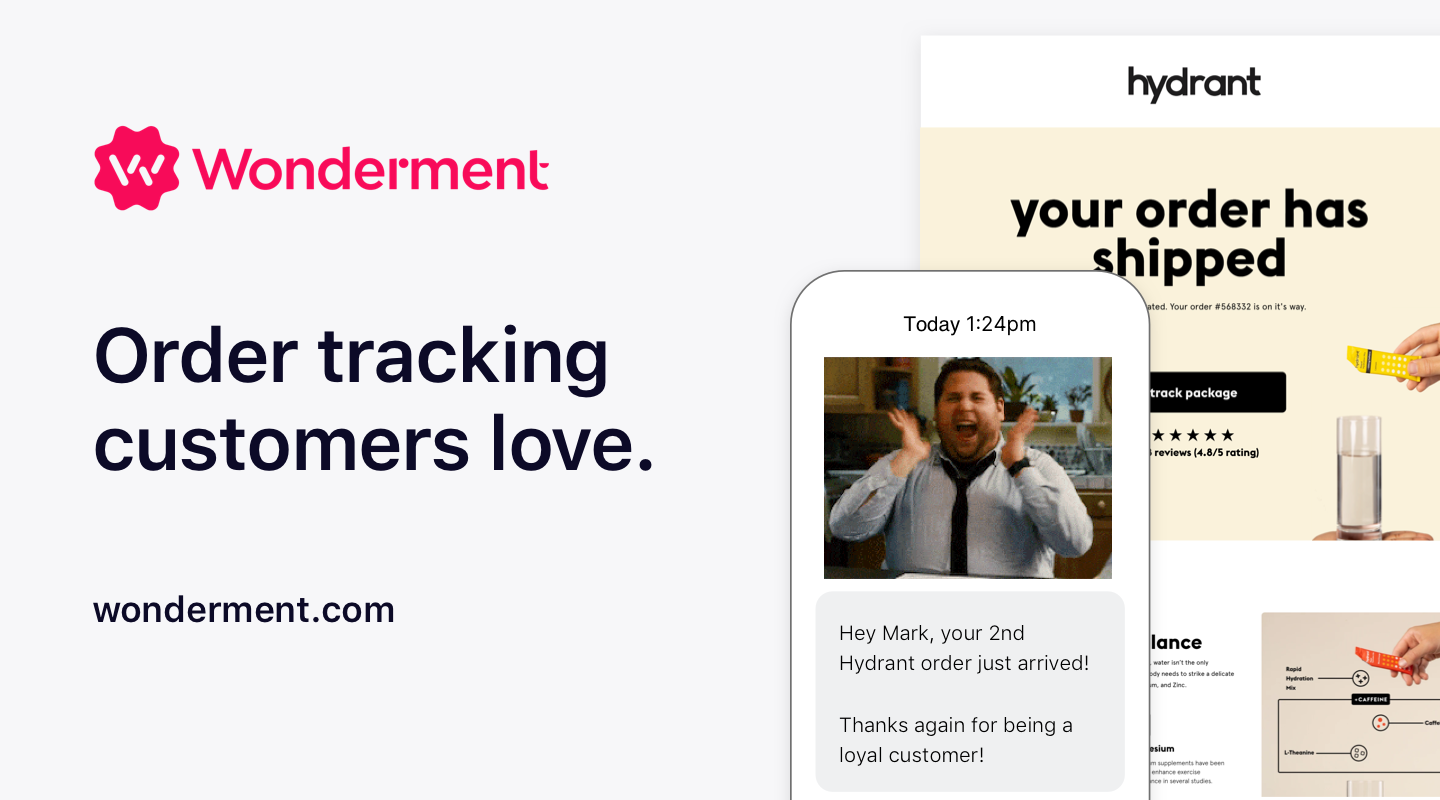 Today is a special day. Six months ago, we launched the first version of our order tracking app. Since then, we've tracked well over a million packages and built powerful tools to help our customers succeed. It is a labor of love and incredibly humbling. Where we are today is all thanks to our team and our amazing customers.
We spent a lot of time listening and thinking about how we can make great order tracking more accessible, and enable brands to deliver a better experience to their customers.
That is why, starting today, we are announcing a new free option for all Shopify stores. This includes free tracking for up to 500 orders/month, and access to our reporting and analytics.
To introduce this new direction to the world, we're launching on Product Hunt. We would love your support by visiting our launch page, dropping a comment and upvote, and letting us know what you think.
If you're a Shopify merchant, you can sign up for Wonderment here. There's a lot more to come from us soon.
---
Now for some background...
You've experienced this before: You buy a product online, which you absolutely need in time for a special occasion. Estimated delivery: 3-5 days. Great! You check the carrier's website, refreshing it constantly, eager for its arrival. Three days turns into five. The seven. Then ten days, with no update about your order.
This is not an imaginary tale. Customers experience delivery delays for online purchases every day. This became a more common occurance over the last year, as we all began to depend on shipping for things we hadn't thought about in the past. COVID-19 and the massive rise of eCommerce threw a wrench in the supply chain, creating delays, lost packages, and angry customers.
After all, a late delivery would determine whether kids have presents on Christmas, or if a crib will arrive before your baby is born, or if a bride will have her dress on her wedding day. We've become accustomed to refreshing the tracking screen just to have peace of mind that items are on their way.
Any type of fulfillment or shipping delay can damage a brand's reputation despite being out of its control. The simple fact is, people hate uncertainty, and often end up blaming the store they ordered from, no matter where the problem lies. When consumers have a lack of visibility into what is happening, it can cause a deluge of "where is my order?!" support tickets for eCommerce stores and negative reviews.
It saddens me every time I see complaints left on a brand's Instagram page or 1-star reviews written on their website simply because of product delays or shipping issues.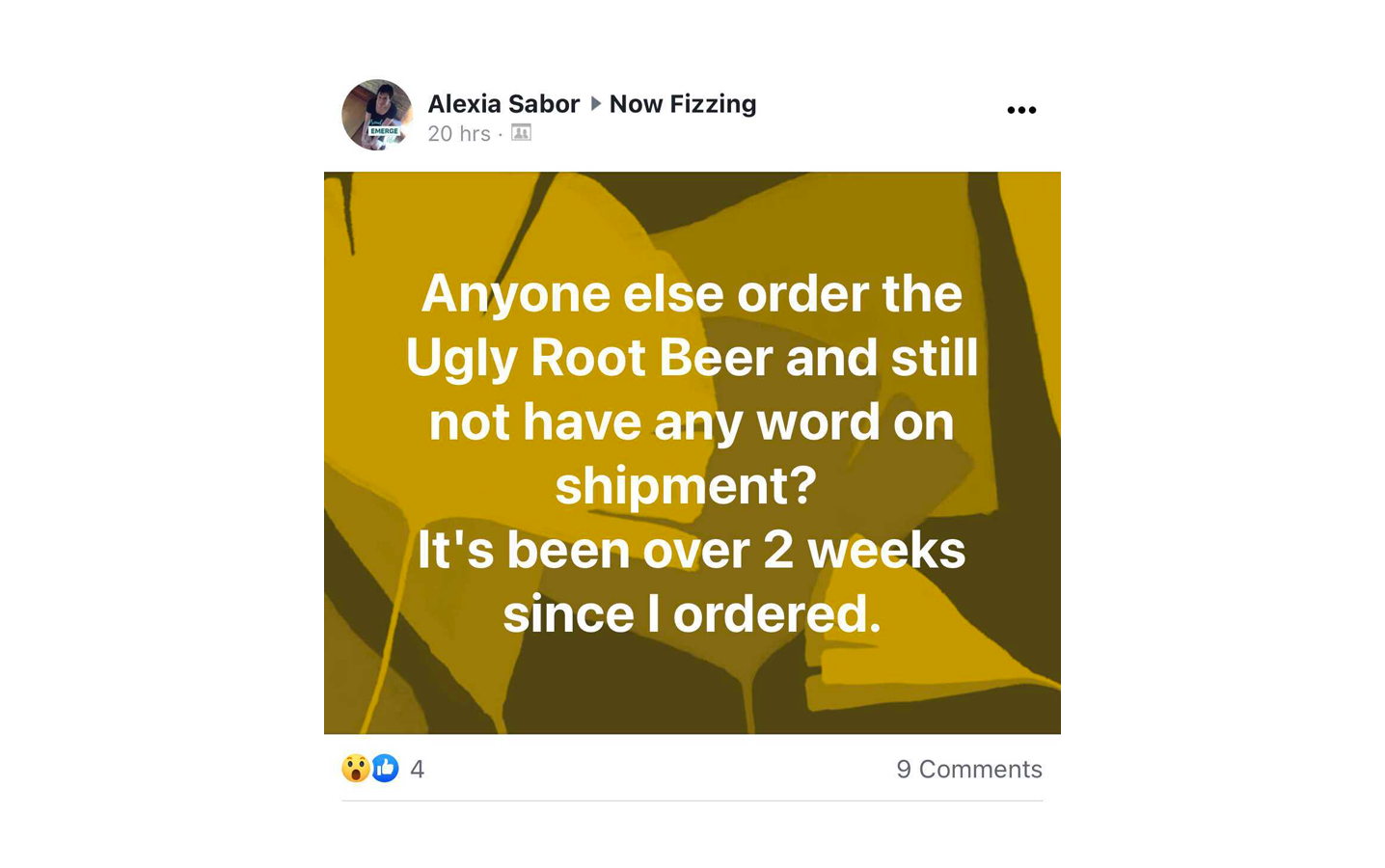 The rise of CX-driven commerce
The last decade of eCommerce growth was fueled by acquisition platforms. It's never been easier to build a brand on the backs of Facebook or Google. But times have changed.
Customer acquisition costs have risen dramatically over the last few years. Ads that used to cost pennies to run now cost dollars. Competition is ferocious and tight. Big-box retailers and Amazon are now outspending direct-to-consumer challenger brands on their own turf.
Because of this, a new shift has emerged. Providing unparalleled customer experience has now become the defining differentiator for eCommerce brands as they look to retain customers and increase repeat sales.
DTC stores are now prioritizing retention alongside acquisition. This is why we're seeing brands like AutoBrush, Knickey, Uqora, Olipop, and others bridge the gap between Marketing and Support for a unified customer experience.
With CX driving the next era of DTC, the post-purchase category will undergo a massive reinvention as retention managers seek new ways to build trust and relationships with their customers.
"As acquisition costs keep rising, customer experience and retention are going to be the most important levers and will grow massively." - Eli Weiss, Director of CX, Olipop
Transforming expectations for order tracking
Shipping is a massive piece in the post-purchase puzzle, and the critical step between exchanging money and a product. What we realized, was that with so much capital entering the packaging and fulfillment space (rightly so), the communication side of that problem has been largely left untouched.
Case in point: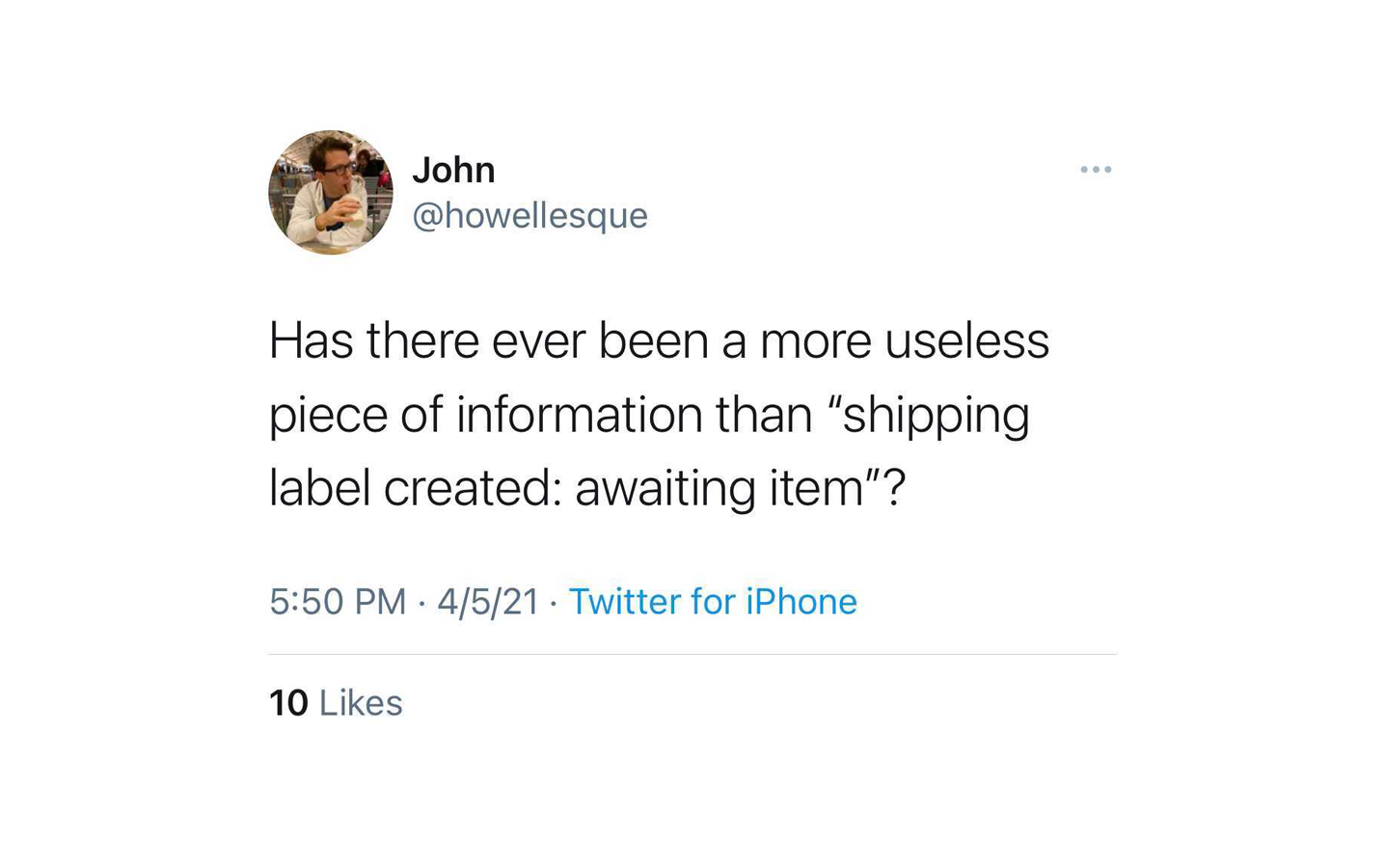 We discovered that improving that messaging around order tracking helps brands deliver a more personalized, premium, and human experience for their customers.
We were surprised to learn that many eCommerce businesses did not have an easy way to track their own orders after they left the warehouse. More importantly, they didn't have insight into which orders were stuck in transit and use that data to proactively communicate with customers in a way they could customize or control.
Transparency is the best weapon to combat uncertainty. Large retailers had access to the tools to data to keep customers up to date, but small brands didn't. Until now.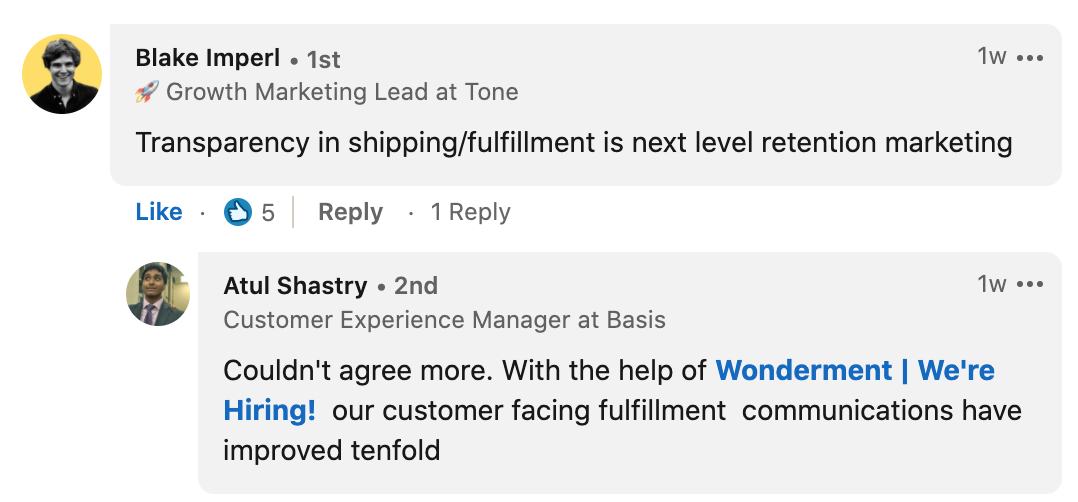 Say hello to Wonderment
In building Wonderment, our mission became this: to empower every brand to deliver proactive (not reactive!) customer service, drastically reducing support tickets while providing a delightfully unexpected and premium post-purchase experience.

Wonderment launched our initial order tracking platform to help prevent "where is my order?" calls by providing insight into lost or stalled shipments all in one platform. Our dashboard provides one central view into the status of all orders so you know, in real-time, what orders are at risk of not arriving on time.

We also introduced the leading Klaviyo and Postscript integrations, so merchants can send proactive notifications that are on brand. Our Gorgias integration provides the most up-to-date tracking history right within the customer record, saving huge amounts of time for support teams.
Announcing our new Free tier
Since we first delivered our product into our customer's hands just six months ago, we've released a ton of new features and infrastructure improvements. We've tracked more than 1,000,000 orders and the feedback from our existing customers has been heartwarming (HUGE shoutout to you guys!).
Today, we're excited to also announce the new addition of our Free Plan. We believe every eCommerce merchant should have a view into their shipments. We found the existing solutions to be inaccessible for many small businesses and wanted to change that. To access the free plan, sign up below.
Cheers - Jess
Using Shopify? Install Wonderment - Free 👇