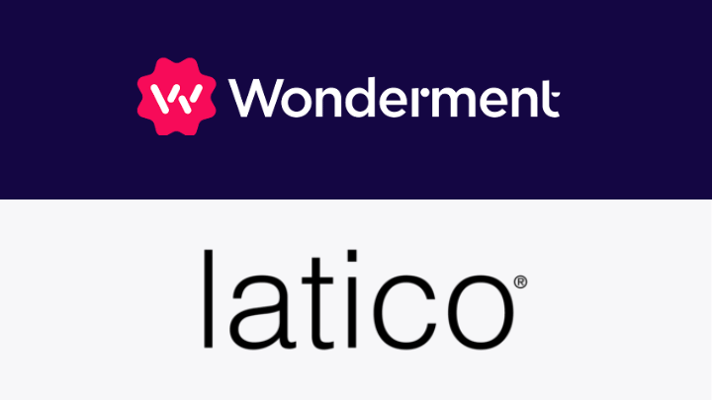 About the brand
Latico Leathers is a full-grain leather bag brand with some serious street cred. It's been family owned and operated since 1984, embraced by rock and roll bands like the Grateful Dead, and most recently honored with the 2020 Independent Handbag Designer Award.

The company launched its online store on Shopify two and a half years ago, and is already making millions selling handcrafted women's handbags, wallets, & accessories with boho-vibes & individual style.
One cornerstone of the brand's rapid growth is its deep focus on the customer experience.

Latico x Wonderment x Klaviyo
"Customers want to either track their package or return something, but a lot of ecommerce brands ignore the opportunity to build a relationship with that customer. Having [Wonderment's] branded landing page to send customers to has helped."
- Ben Schreiber, Head of Ecommerce at Latico and Founder at Brand Caffeine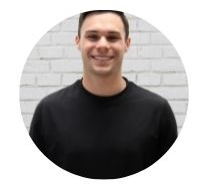 With an AOV of around $200, customer trust is a big component of Latico's success - and every touch point counts.
The leather brand uses Wonderment's post-purchase experience platform to provide customers with a content-rich branded order tracking page, and leverages Wonderment's integration with Klaviyo to send customized "shipment delivered" and "out for delivery" flows that keep shoppers in the loop with proactive communications.

What makes these updates so effective? Ben says, "The emails that have the highest click through rates and open rates are the confirmation email, and the subsequent email saying, 'Alright, we got it out the door. It's been picked up here. It should be there in two days.' I think that's a serotonin boost to someone who's waiting for their package."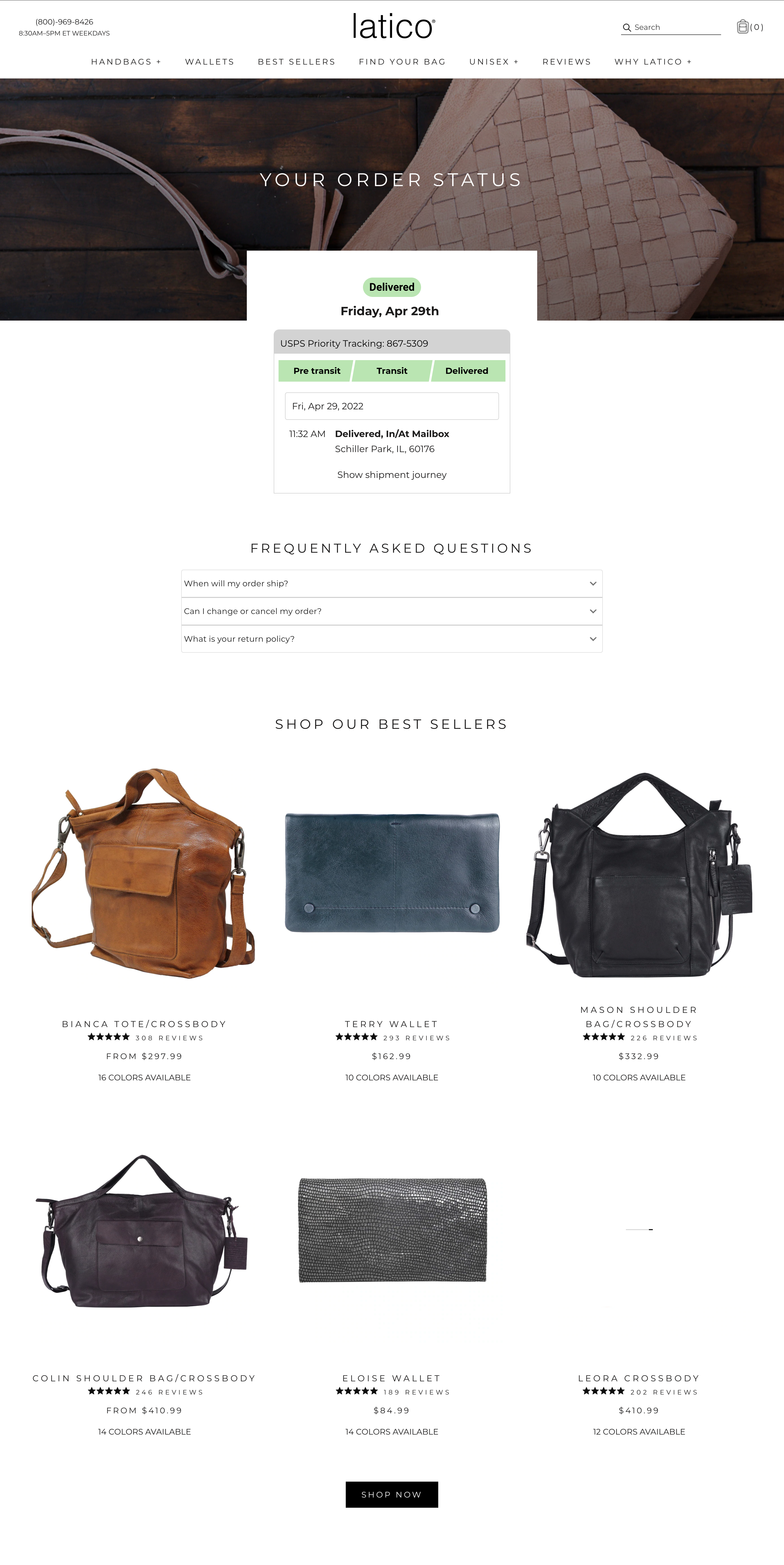 Aside from providing order status updates via Wonderment's branded tracking page, Latico is monetizing the extra real estate by upselling customers on other products as they check on the progress of their packages and answering FAQs. In the future, the brand plans to explore collection opportunities to grow its contact lists within email service provider Klaviyo and SMS solution provider Attentive.
Deep impact
"Over the last 30 days, Latico's returning customer rate is 36%, which is due in part to Wonderment and our post purchase experience with email, with SMS, and our affiliate program."
The returning customer rate is especially important to Latico because the brand enables all past customers to be brand ambassadors, automatically enrolling them in an affiliate program.
Beyond revenue numbers, there's another area where Latico's focus on brand loyalty makes a difference: philanthropy.
In 2020, Latico joined the Brands for Better coalition and began donating 10 meals to Feeding America for each purchase made on www.laticoleathers.com. To date, the brand has donated over 100,000 meals to food banks across the US.
To keep up with the brand and what he's up to next, you can follow Ben on Twitter at @benschreiber_.
---
About Wonderment
Wonderment is the post-purchase experience platform for Shopify stores.
Send proactive communications around shipping and delivery through our email and SMS integrations. Use our branded order tracking page to reduce support tickets and create new revenue opportunities.
Book a demo to see how it works: