"Personalized, real-time communication is what today's consumer expects."
Wonderment is now an official partner of Attentive. Using the Wonderment and Attentive integration, our customers can power transactional messages about the shipping experience, and use the data for segmentation.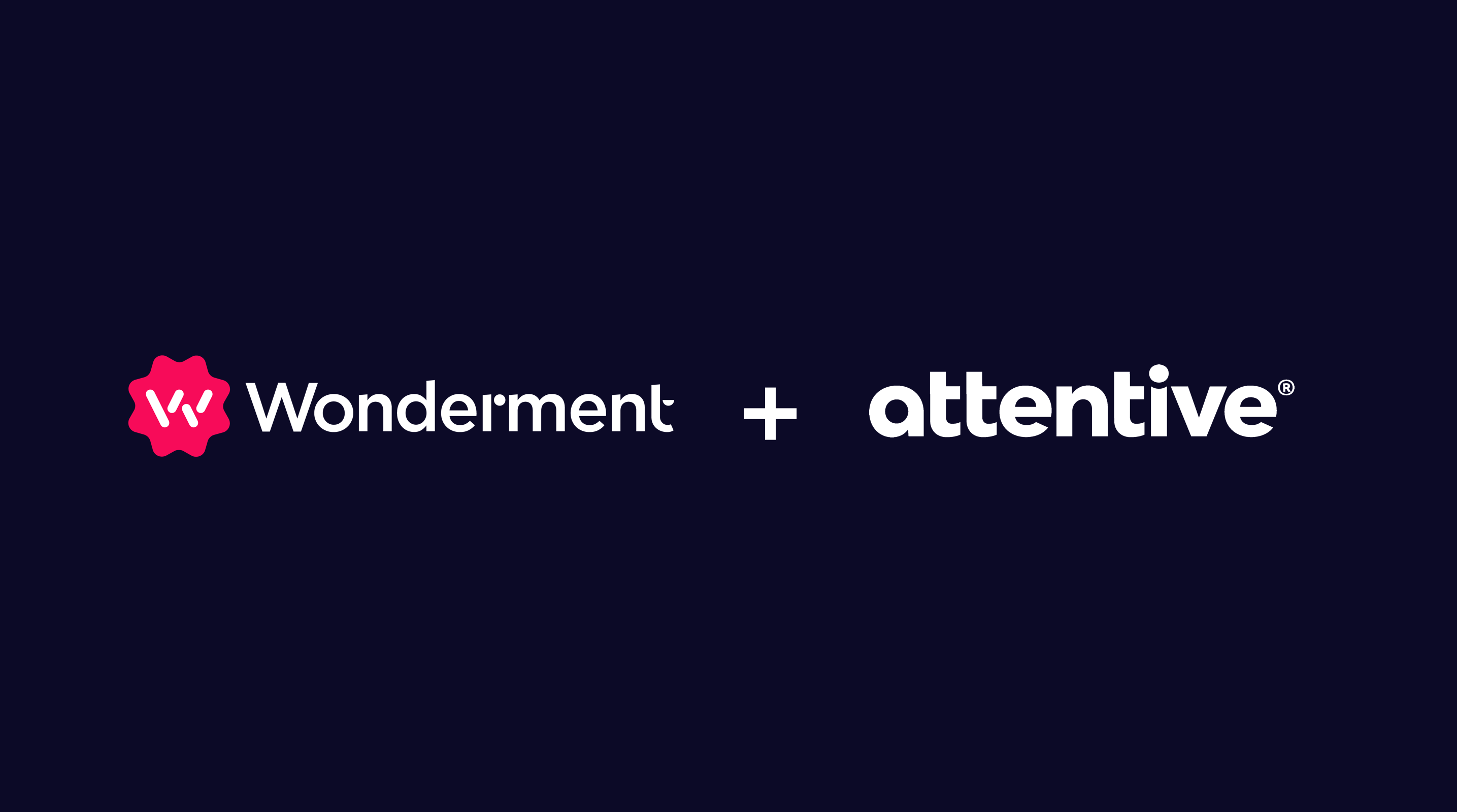 As the first shipping data platform to launch with Attentive, Wonderment brings new opportunities for creating personalized journeys on SMS. Particularly because of Attentive's strength in transactional messaging, customers like Cloudy, The Well and Jones Road Beauty are able to deliver timely updates to their customers about delivery updates. Being able to combine data from their ecommerce platform, SMS engagement, and shipping experience in one place has given them a powerful solution for post-purchase relationships and value.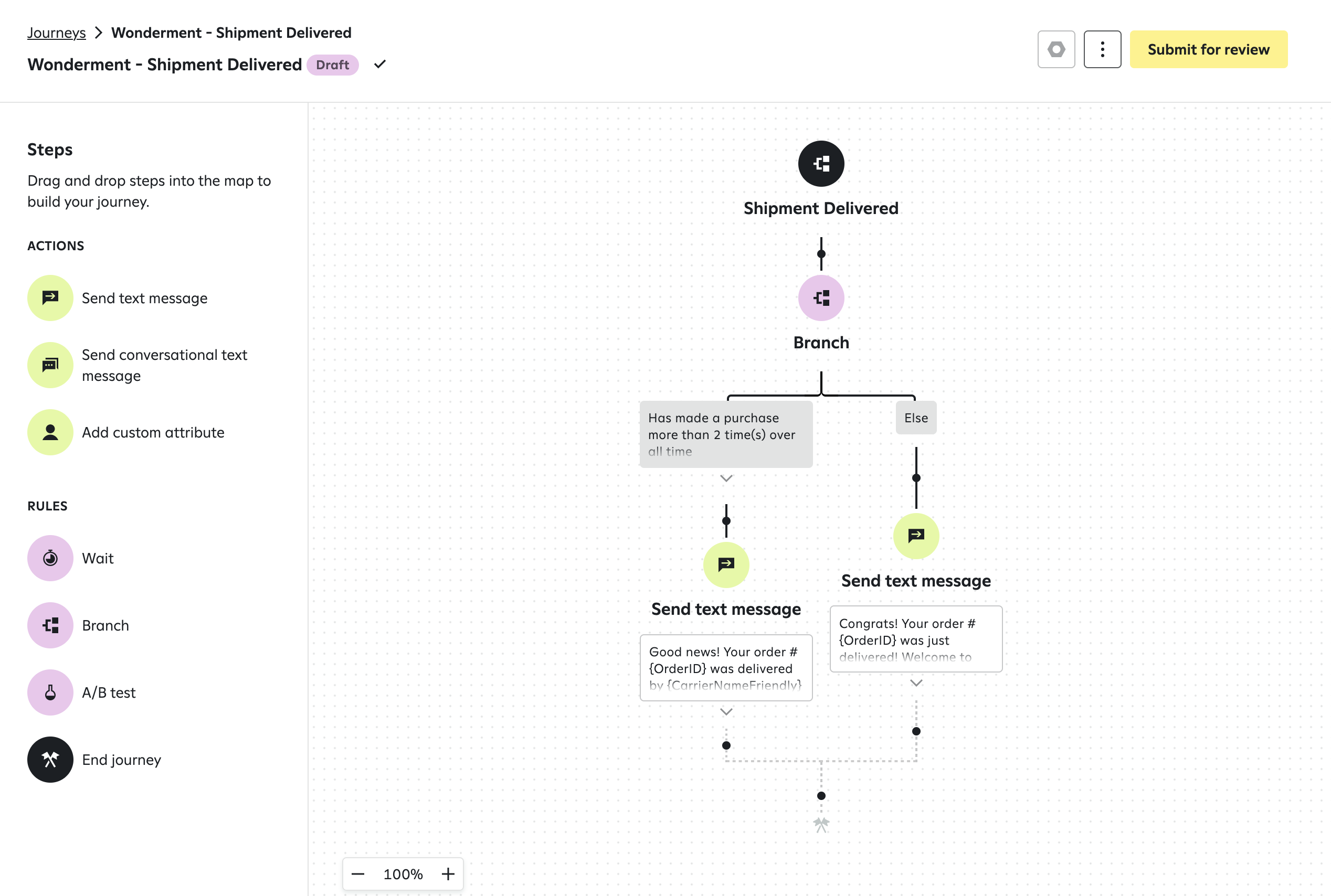 "Personalized, real-time communication is what today's consumer expects. Our integration with Wonderment helps brands increase customer engagement and loyalty by providing better SMS messaging post-purchase and we're thrilled to have selected them as our first partner in this category." said Allison Kelly, VP Partnerships at Attentive.
Attentive® is the leader in conversational commerce, reinventing business to consumer communication. Our SMS-first software platform helps everyone from entrepreneurs to enterprises strengthen relationships with their consumers in a new way. Through two-way, real-time, personalized communications, we drive billions in e-commerce revenue and over 4,500 leading brands like CB2, Pura Vida, Urban Outfitters, Jack in the Box, and Coach rely on Attentive to deliver powerful commerce experiences.To learn more about Attentive or to request a demo, visit Attentive | Personalized Mobile Messaging for Innovative Businesses or follow us on LinkedIn, Twitter, or Instagram.
Wonderment brings transparency to the world of online purchasing and shipping. A SaaS platform used by fast-growing brands such Hydrant, ThreeShips, Schoolyard Snacks, and Baboon to the Moon, Wonderment provides order tracking and communication technology to Shopify merchants, enhancing the overall customer experience. The Wonderment platform enables these stores to proactively send consumers shipping updates through email or SMS, and provide support and operations teams with real-time reports of shipping issues.