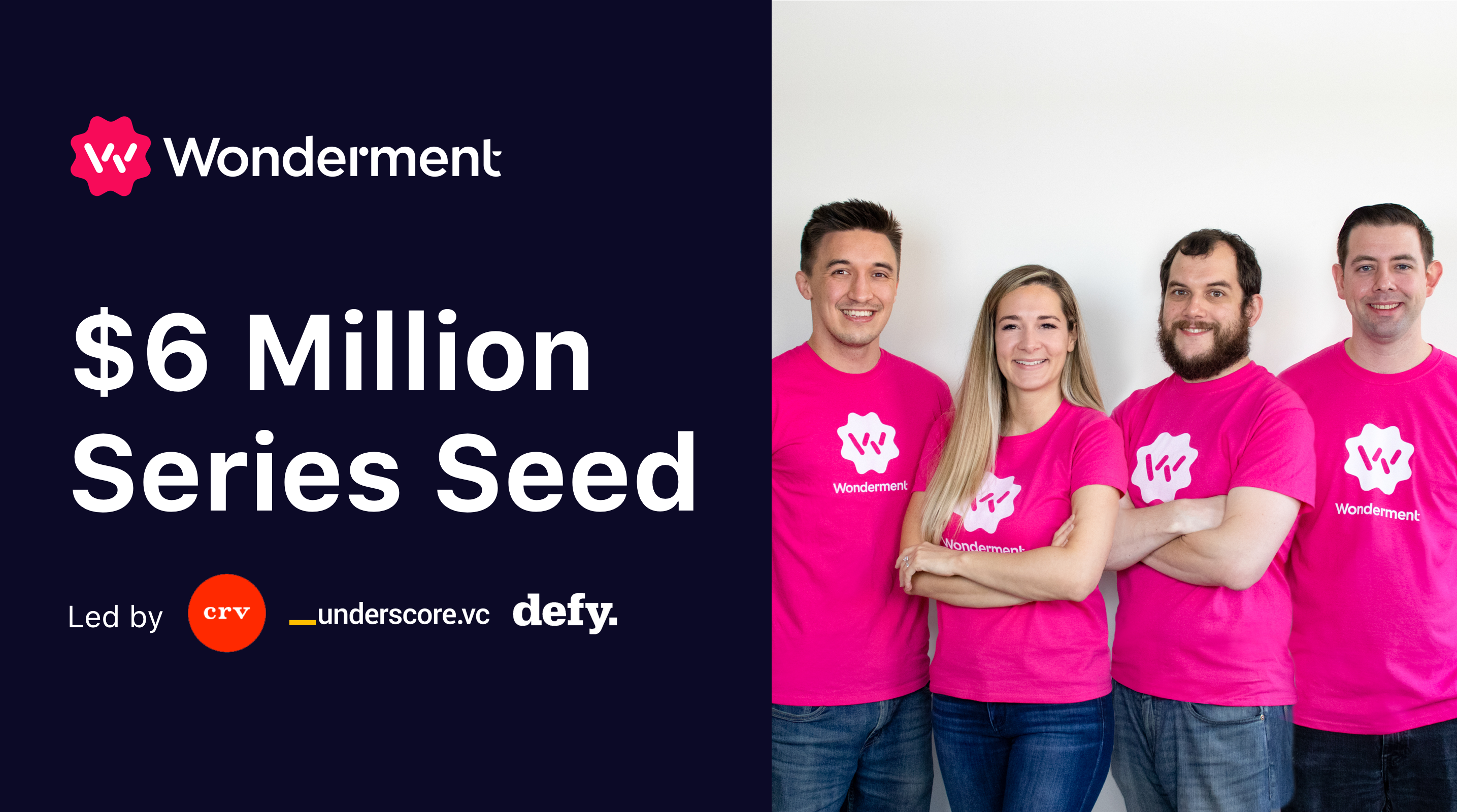 We believe the online shopping experience is broken. It's time to fix it.
That's why I'm incredibly excited and honored to announce that Wonderment has raised a $6M Seed financing round led by CRV (investors in Gorgias, Loop, Twitter, and Drift - among many other amazing companies). Underscore and Defy.vc also participated in this round, along with Klaviyo co-founders, Andrew Bialecki and Ed Hallen; Loop CEO Jonathan Poma; Shopify Product Lead Guillaume Racine; and several founding employees of HubSpot (read the press release here).
When we founded Wonderment a little over a year ago, one thing was clear: what worked for the previous generation of Direct-to-Consumer (DTC) companies would no longer work for the next.
With skyrocketing customer acquisition costs, the explosion of supply chain disruption, and the demise of 3rd-party data, DTC merchants were suddenly at a disadvantage. We recognized early, and still believe to this day, that eCommerce was shifting from a growth-at-all-costs model to a retention-focused mindset. This meant customer experience would become the greatest strategic lever for growth - increasing loyalty, repeat purchases, and word of mouth.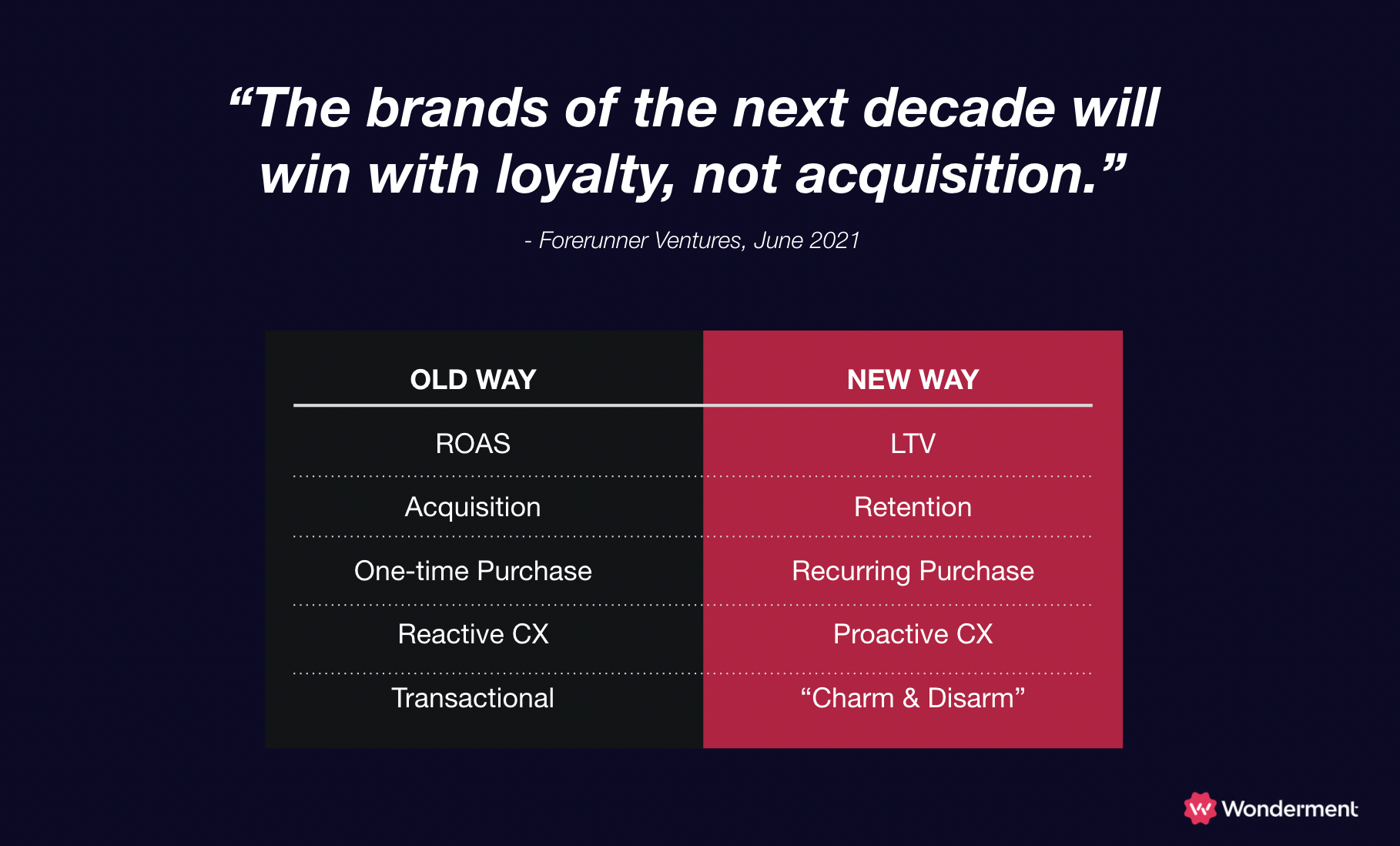 The post-purchase black box
Up until recently, the market was flooded with apps and tools to help stores convert traffic but found there to be little innovation in helping brands deliver better customer experiences after purchase. With the exception of new entrants such as Loop, Repeat, Klaviyo, and Gorgias, all of which are solving a big and important part of the purchase journey, there was still one major gap in the market: the delivery experience.
The last two years of shipping and supply chain woes have brought to light the importance of the post-purchase journey. What we discovered was a huge lack of transparency once a customer placed an order and recognized the status quo is no longer good enough.
Brands have encountered dramatic spikes in negative customer reviews, subscription churn, and an influx in support tickets due to shipping delays alone. Despite these being out of a brand's control, 83% of consumers are less likely to re-purchase from a retailer after a negative shipping experience.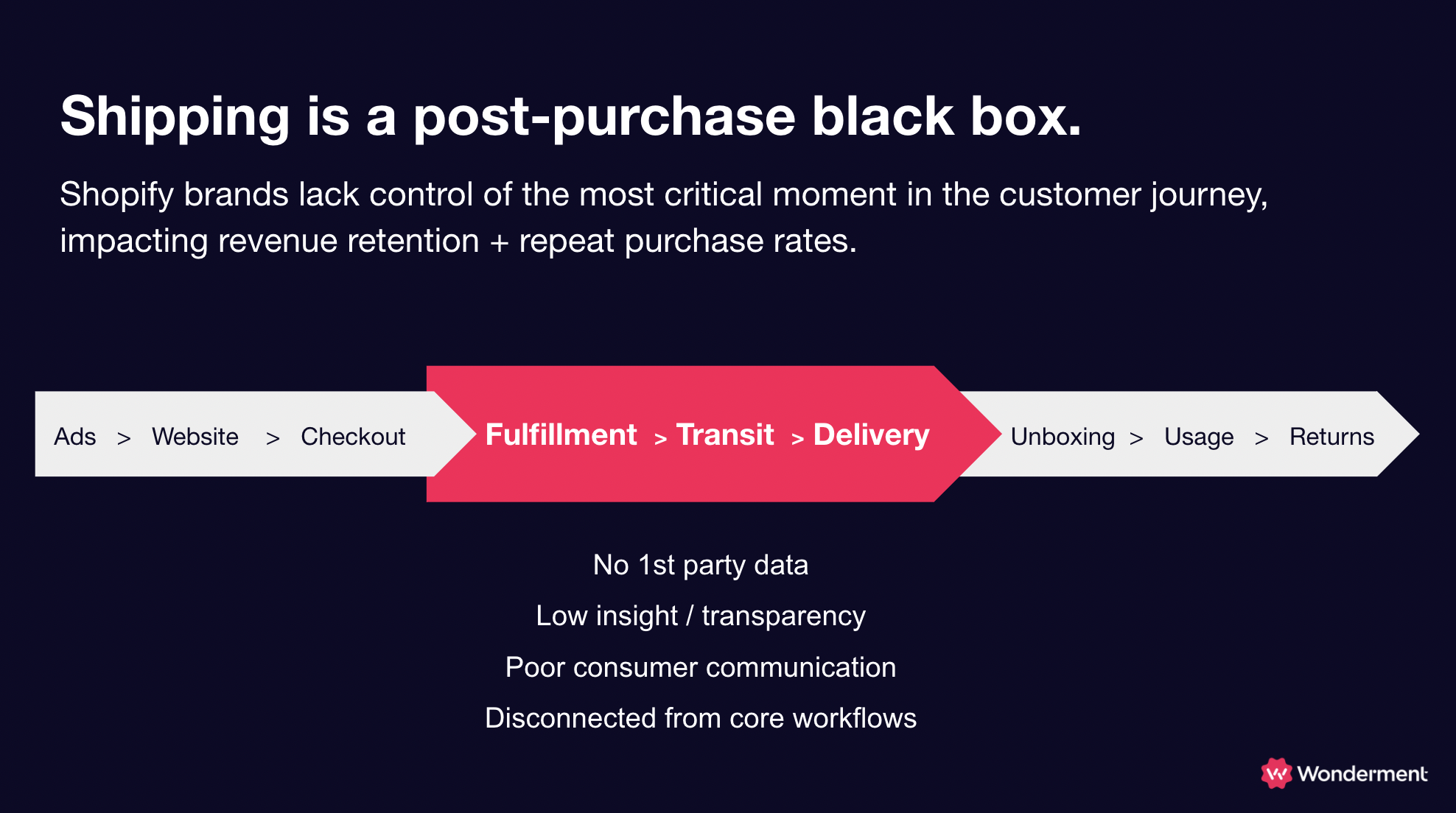 Until now, growth-stage Shopify merchants had few options to solve this problem. They either had to cobble together several different micro-apps, play whack-o-mole with service issues, or buy antiquated software that required Enterprise-like contracts and lengthy deployments.
We knew it was time to put the power back into the hands of merchants. We're solving this by arming businesses with the tools to create a wonderful post-purchase experience for the world we live in today.
"There is absolutely no excuse for not going above and beyond for your customers and providing a wonderful, on brand post purchase experience. So many brands stop putting forth effort when they acquire a customer, but that's when the real work starts. Wonderment has been HUGE in helping us keep our customers updated with their order and reducing our CX tickets."

- Cody Plofker, Director of eCommerce at Jones Road
Introducing Wonderment: the best way to deliver purchase confidence at scale
Consumers today expect to have confidence in their online purchases, including when they will receive them. Large retailers have sophisticated tools to predict ETAs and keep a pulse on their customers' shipments. Until now, these tools have been out of reach for growing brands.
What first was an app that identified stalled shipments (the #1 pain point at the start of the pandemic), Wonderment has since grown into a purchase experience platform.
In the last 12 months we've launched our shipping intelligence suite, best-in-class Klaviyo integration, webhooks, branded tracking pages, plus integrations with Gorgias, Attentive, Postscript, Okendo, Shopify Flow, and more. In just a few seconds, Shopify merchants can have instant shipping visibility and integrate Wonderment with their preferred tech stack in one click.
Last year we grew more than 1,000% and brought on hundreds of merchants who share the same vision in building a customer-obsessed business. We are beyond grateful for all of our customers and partners who believed in us early and to this day. We wouldn't be here without you - thank you.
And we're just getting started. We have a big, bold vision ahead of us to transform the purchase experience. Our mission is to help Shopify merchants increase the bond with their customers and build remarkable, everlasting brands. We can't wait for you to join us.
Join the movement
If you're passionate about creating a better customer experience, request a demo of our platform today.
And if you believe in our mission and want to help us take the world by storm, we invite you to join our team!
Cheers,
Jess Meher
CEO & Co-founder