Wonderment now supports Shopify Tags throughout the platform!

Shopify Tags are now available for filtering Delivery Reporting. You can use this to help analyze any patterns in fulfillment or delivery time, or customer experience, based on anything you store in Tags. Data from both Customer Tags and Order Tags are merged together in these views.

For example, you can use this to validate that you're meeting your expectations for delivery time to subscription customers, or rush-processing customers, and identify the cases where you did not.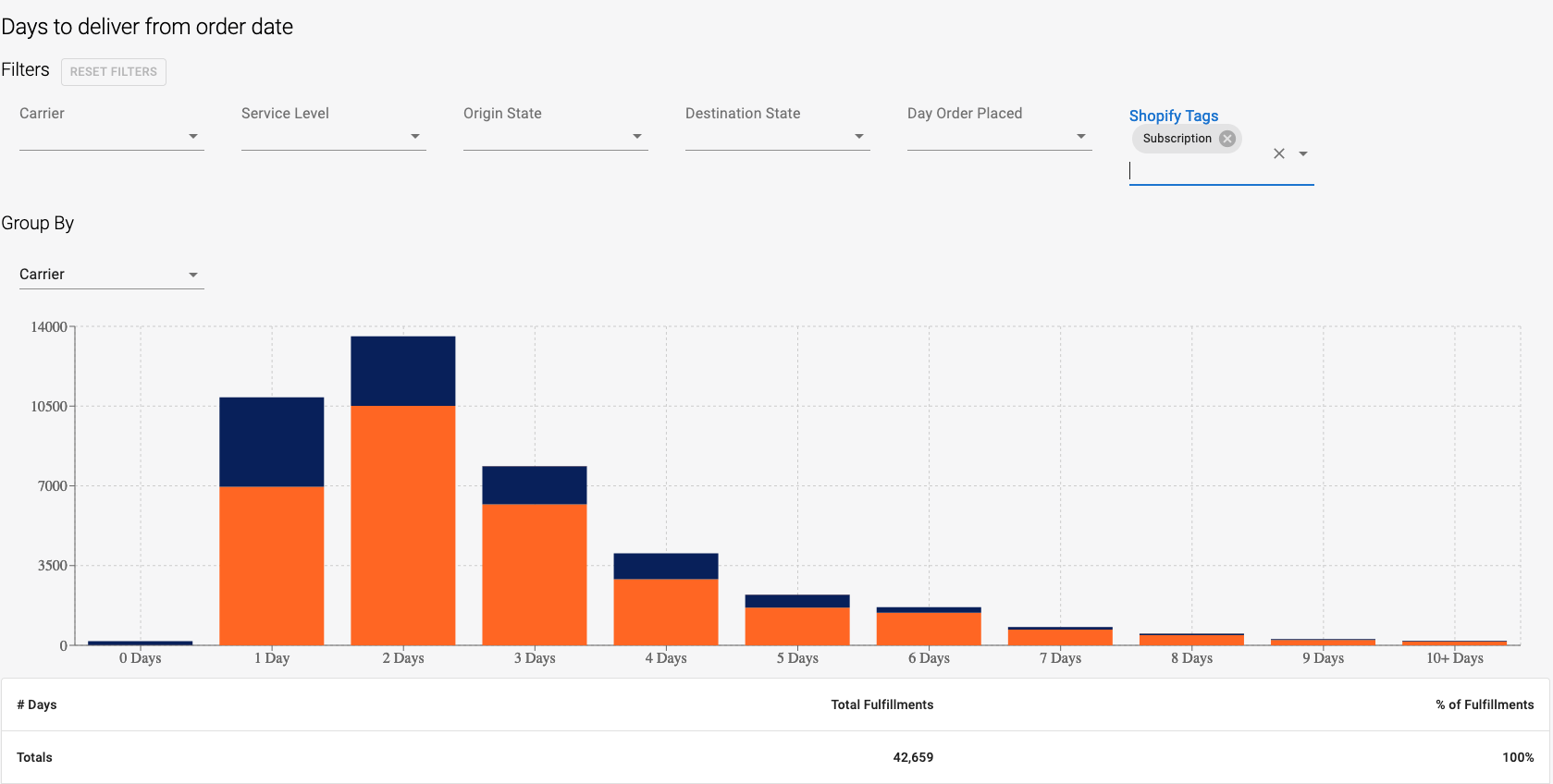 Because many Shopify apps you use interact with Tags, you can use this to understand their interaction in this data - For example, are first time customers having a good experience, and being able to watch and correct for that early.
Shopify Tags are also available in Klaviyo and webhook data, and other platforms that support Shopify Tags. Order and Customer tags are available as top-level lists in Klaviyo data, so that you can use them to filter or branch your transactional flows.
For example, send first-time subscribers in Recharge a different message welcoming them on their first delivery. Wonderment makes this incredibly easy to develop, letting you focus on your creative.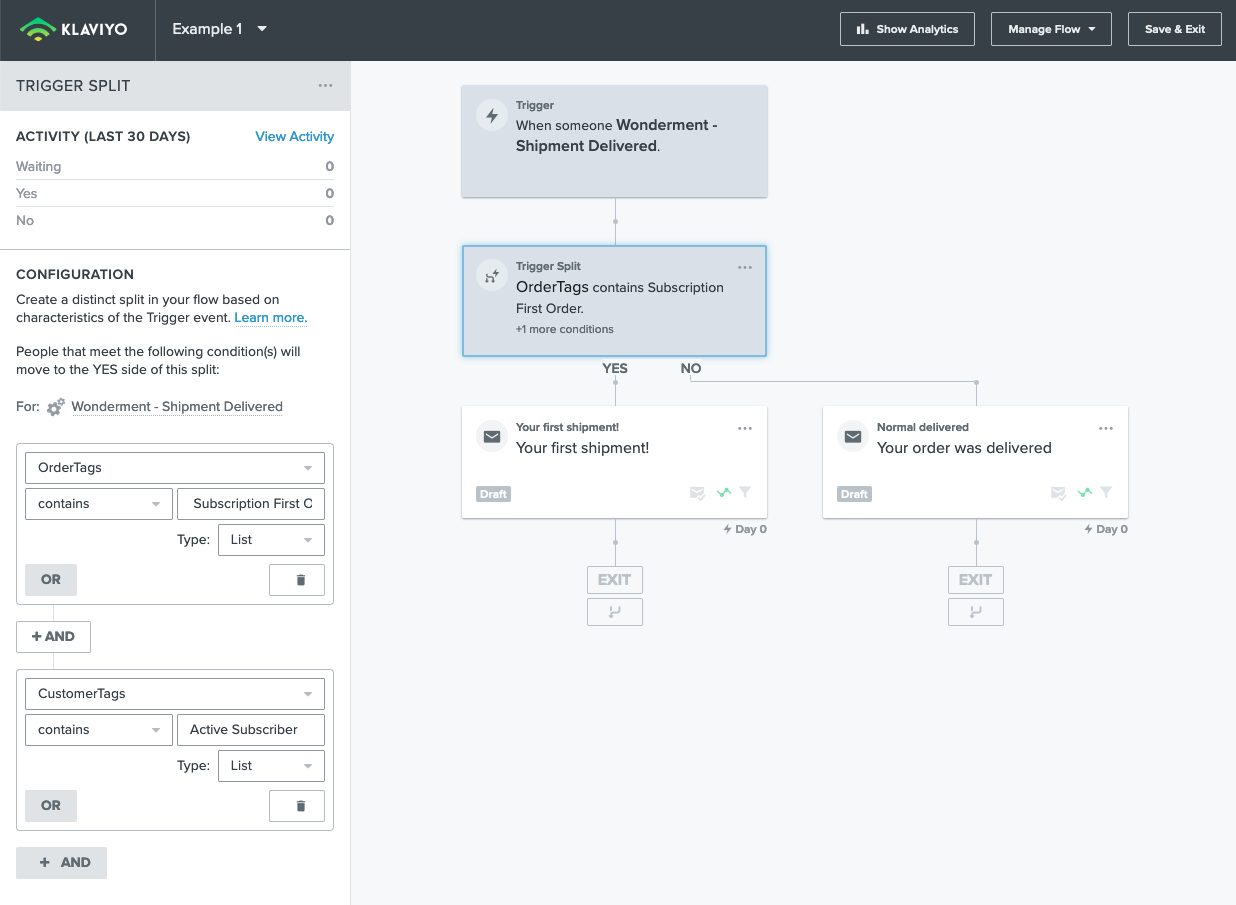 Coming soon, we'll also be bringing Tags support to our Shipments Dashboard, to make it easier and faster to review, sort, and triage shipping issues in a live interface.
What else do you want to see? What other questions are you trying to answer?
Let us know in the chat or at help@wonderment.cc.