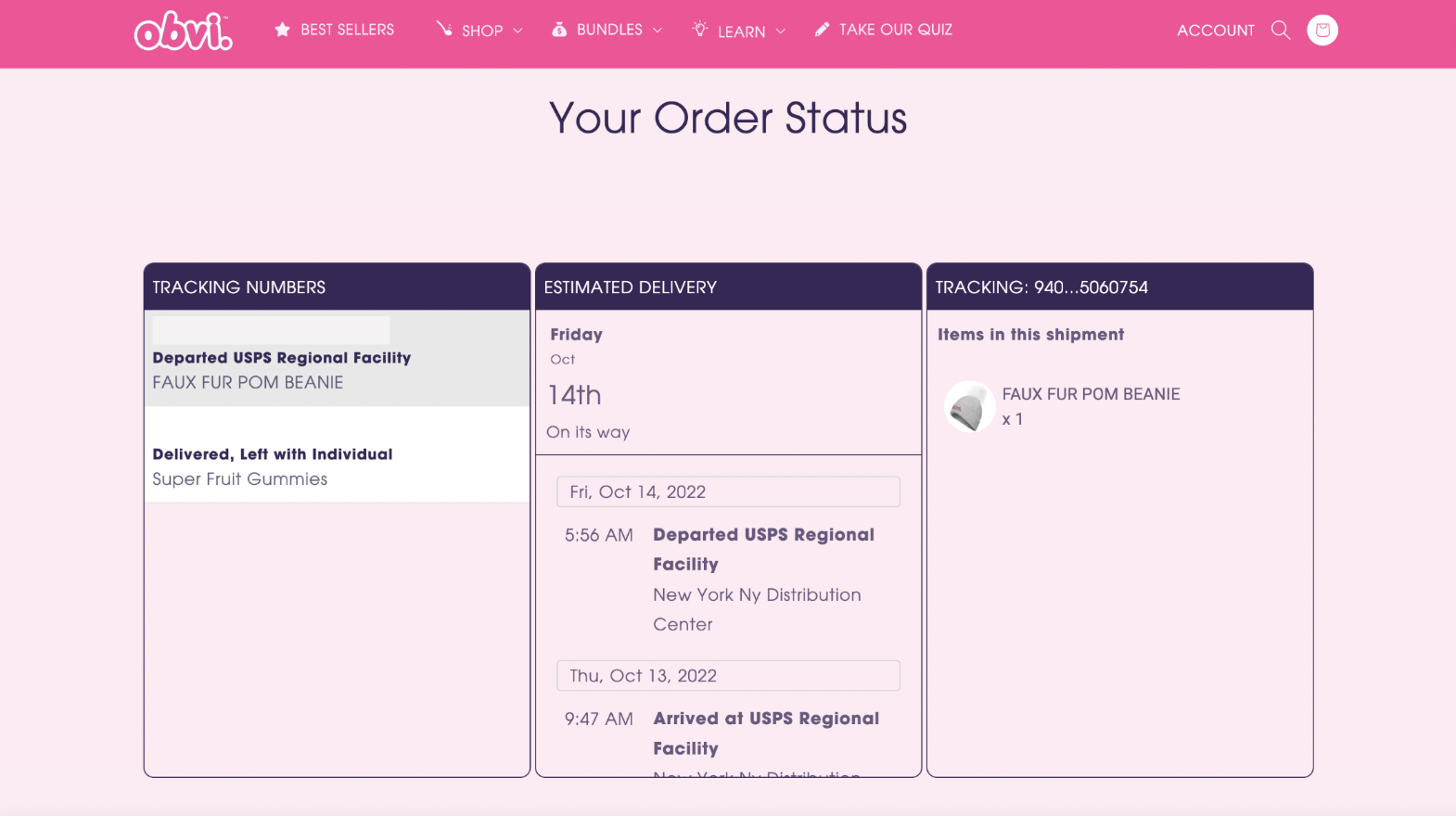 For stores who often fulfill orders with multiple shipments to deliver the order, Wonderment now offers more complete support for split-shipment orders. Just want to skip to how to activate this for your store? Here's the docs and other related information.
Creating A Split Shipment Email
Setting Up A Tracking Page for Split Shipments
Split shipments are most commonly an issue for stores that frequently ship things that are large, heavy, or both. Whether home goods, beverages, furniture, or anything else that often requires special packing or handling. But the multiple tracking numbers and inconsistent pace of fulfillment, shipping, and delivery, can result in part of the order arriving ahead of other parts, or customers confused where the rest of the order is and when it's coming.
Wonderment's new tracking pages and data structure enables brands to solve this without barraging them with extra communications.
Tracking Page Split Shipment Block
Wonderment's Tracking Page Block now supports a multi-shipment view with a vertical list or horizontal row of tabs. For example, here is the new page for Aura Bora seltzer, showing multiple Out for Delivery shipments in one view.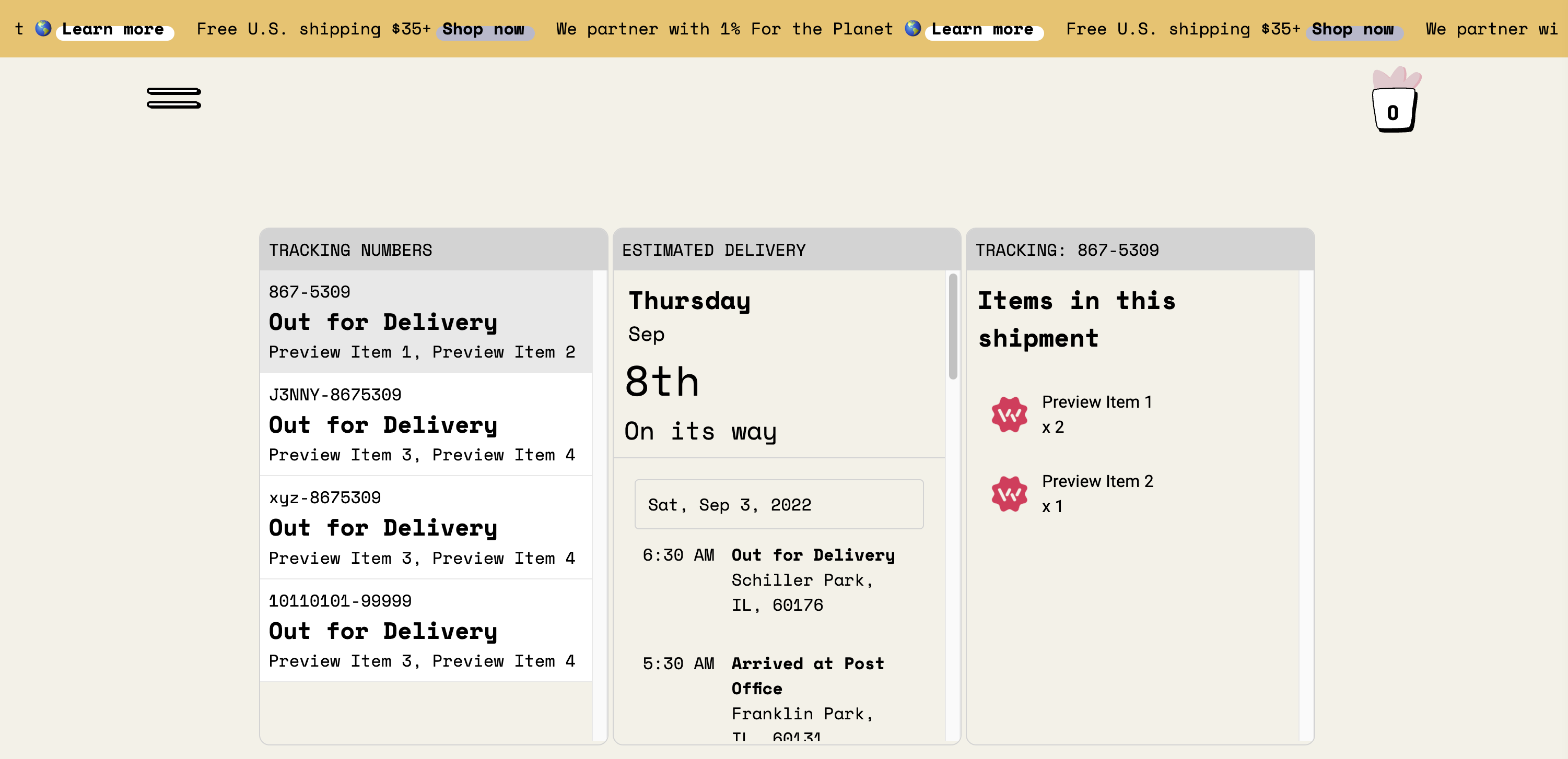 Just like for previous tracking pages, each element of the tracking block can be styled in page settings, or via CSS for complete customization control.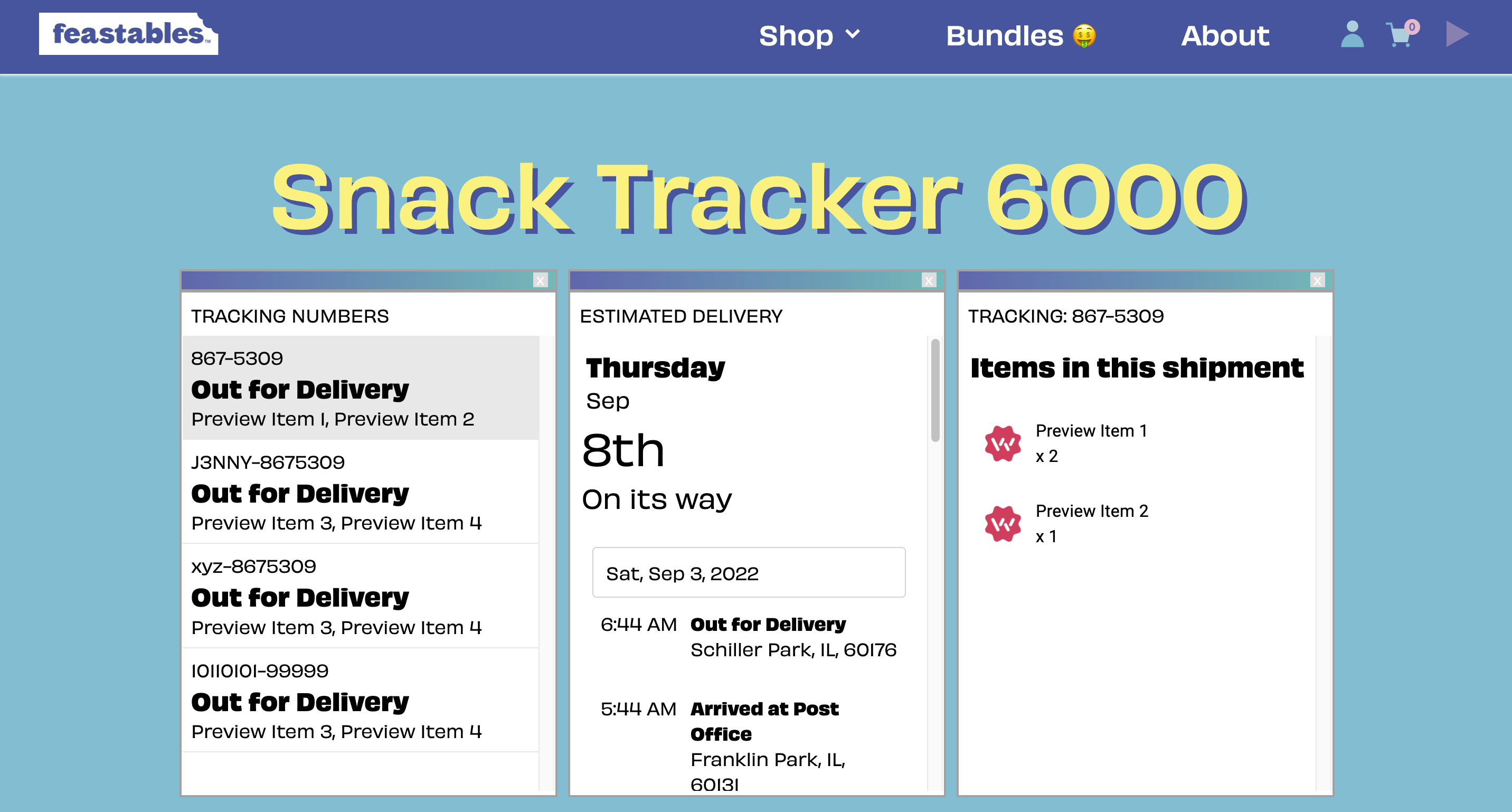 On mobile layouts, the left-hand block collapses into a dropdown menu to save space.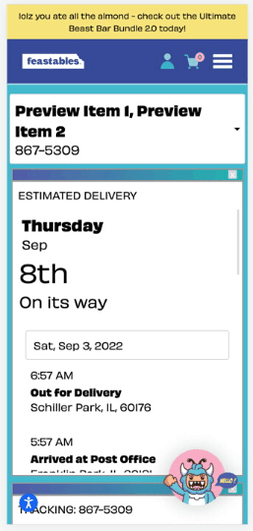 Email Event Data Updates
This goes beyond the tracking page to the email as well. Message multiple related shipments in one email, with control over timing and flow. This is unique functionality to Wonderment, allowing merchants who create several shipments at once to deliver a email summarizing them all instead of bombarding their customer.
This example shows how you can now message multiple shipments and their current status inside of one email, regardless of whether the earlier package is yet to be shipped, or already delivered.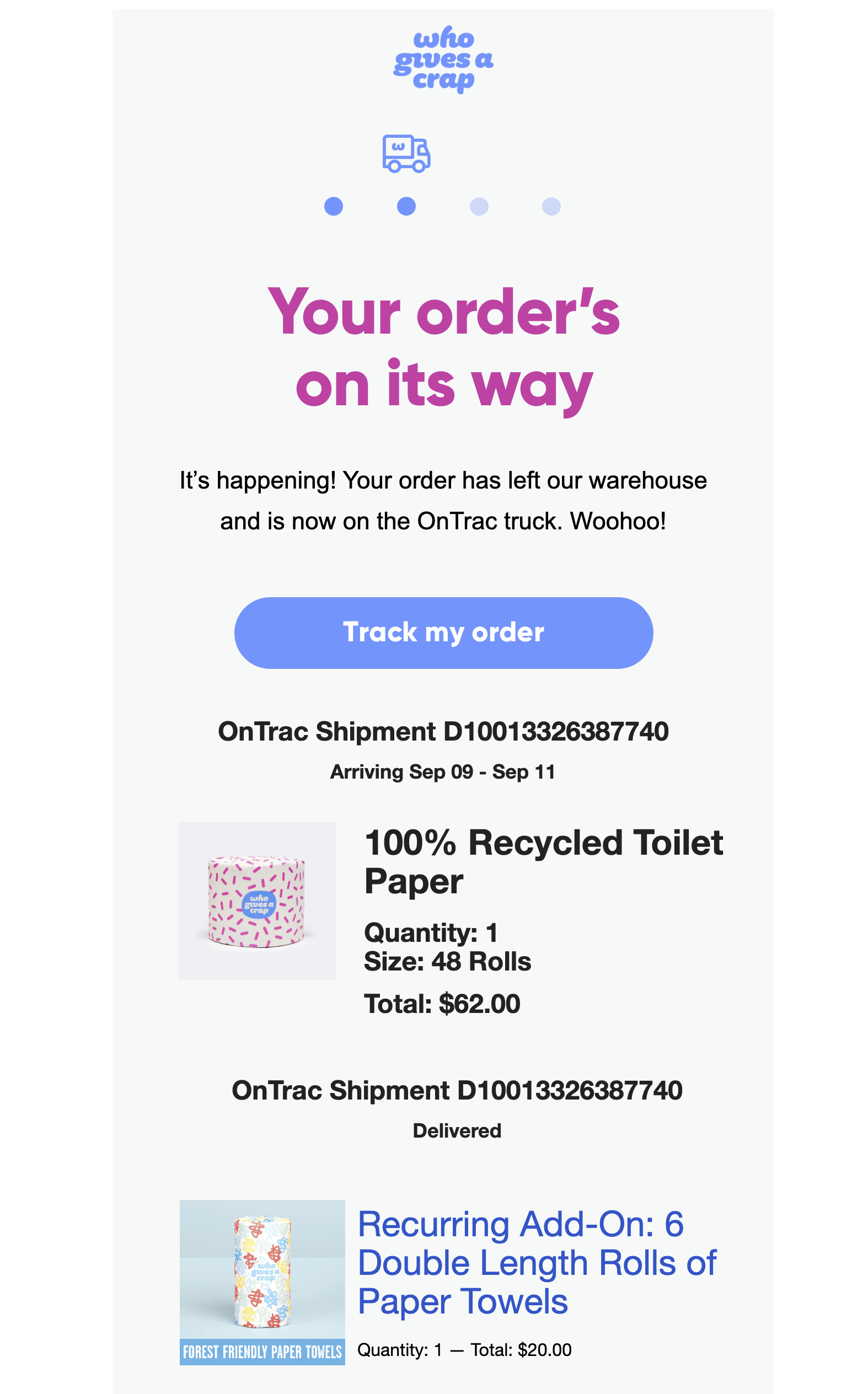 Each shipment is updated in every communication, so even if the order contains many shipments, the customer is kept up to date on the current progress and estimated arrival of each package. These emails can also be regulated for frequency, so that for example, customers will receive no more than one email about shipment confirmation per day.
Want to learn more or try out Wonderment's split shipment data for yourself? Get in touch with us.
Go further:
Creating A Split Shipment Email
Setting Up A Tracking Page for Split Shipments