The new Delivery and Fulfillment is now reporting available in Wonderment!
After working with our customers to better understand how they wanted to see their reporting trends, we built a powerful suite of reports for analyzing your delivery time. You can find this new reporting in the Wonderment app under the Reporting tab.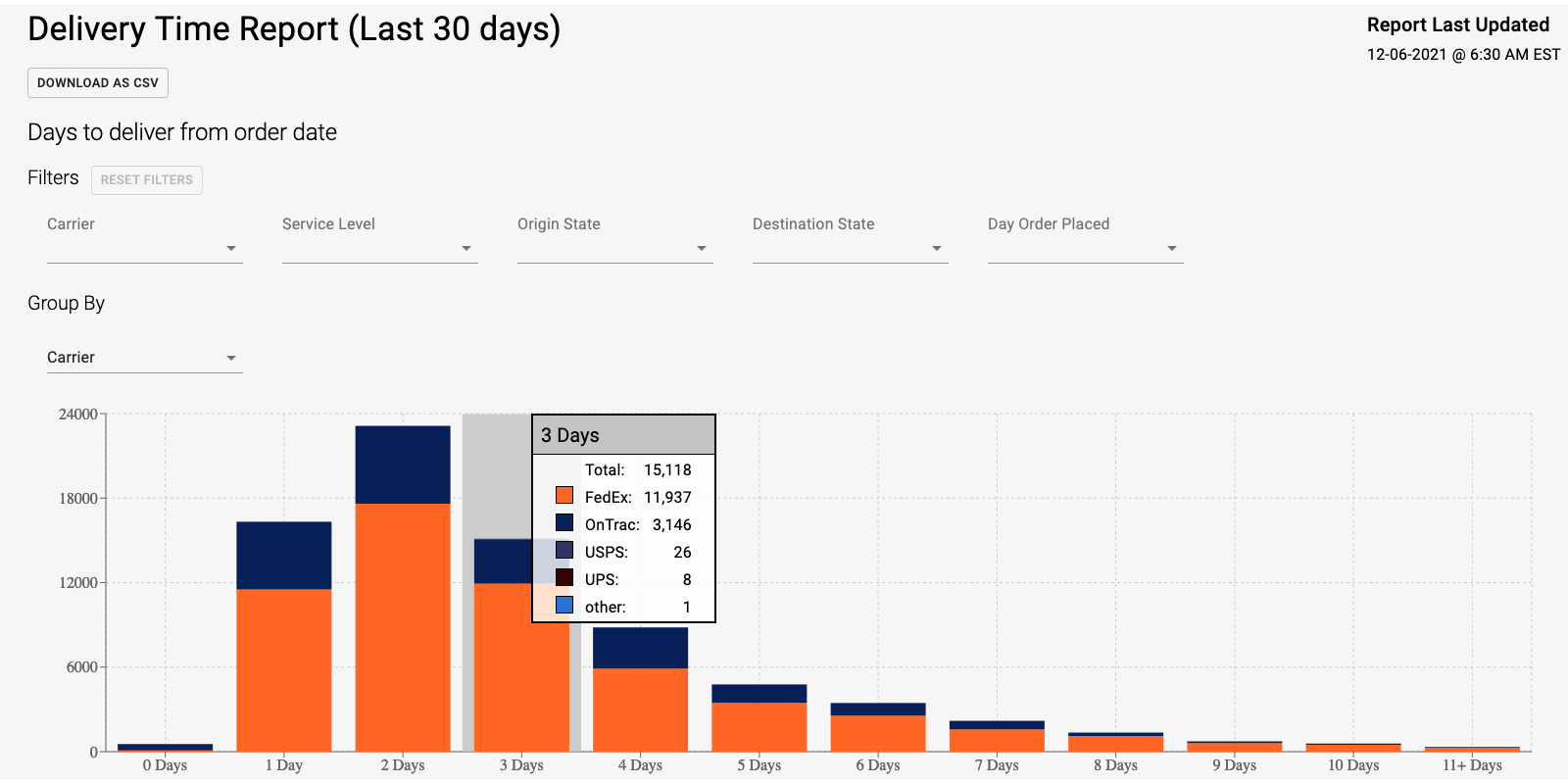 From the Delivery Time screen, you can understand your recent delivery performance by carrier or service level, and understand the impact of different warehouses, destinations, or when the order was placed on those results. All of this raw data is also available in an export CSV, so if you have questions not directly answered in the sheet, you can build your own analysis as well or research specific orders further.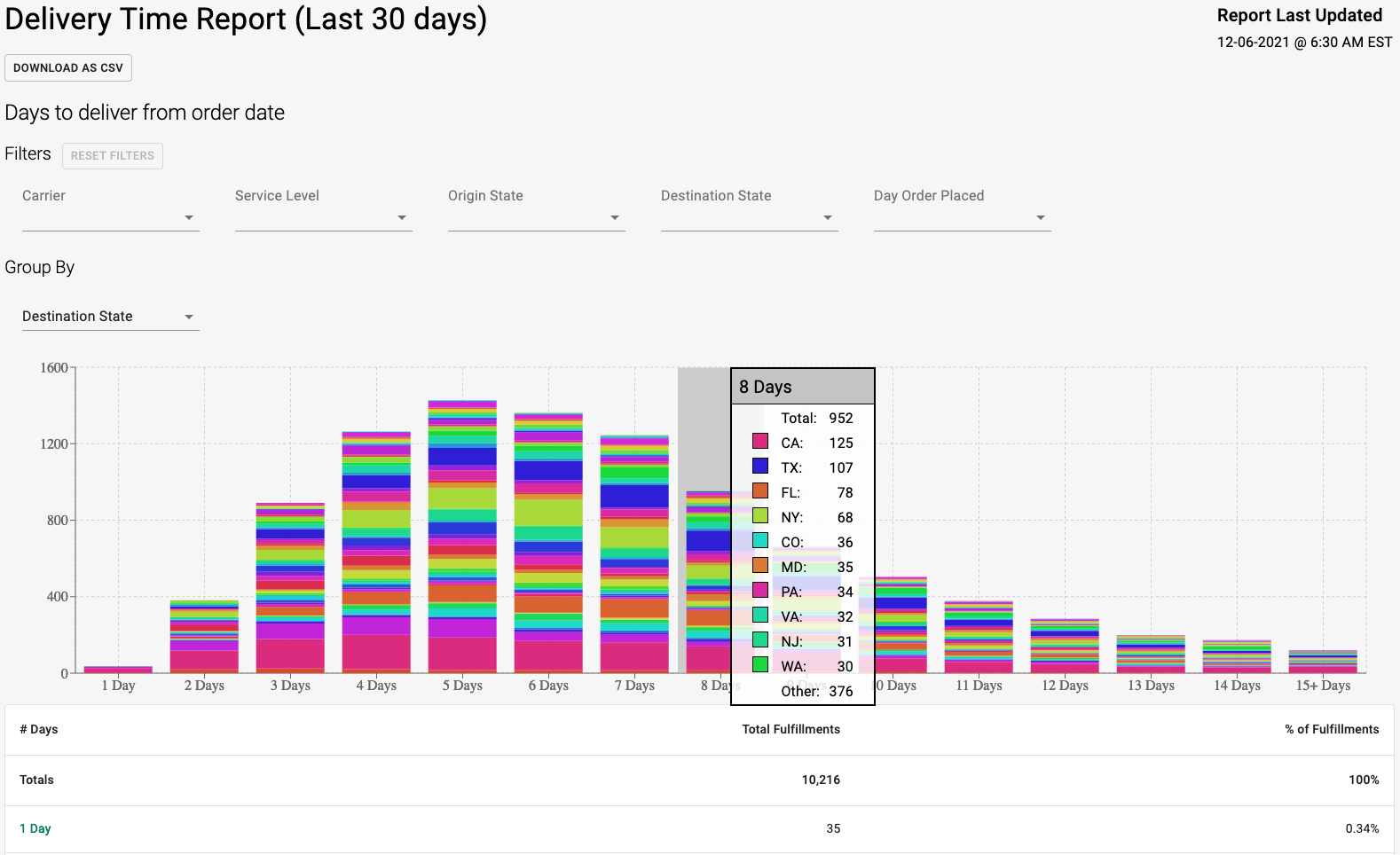 You can also use the Fulfillment Cycle reporting to track your warehouse and carrier's performance over the last 30 days. For example, quickly identify fulfillments that were not processed within 24 hours of the order being placed, and the impact of the day of the week on that. This can rule out the orders being placed on a Saturday that shouldn't be fulfilled until Monday, against orders being placed on Tuesday that were slow to be handled.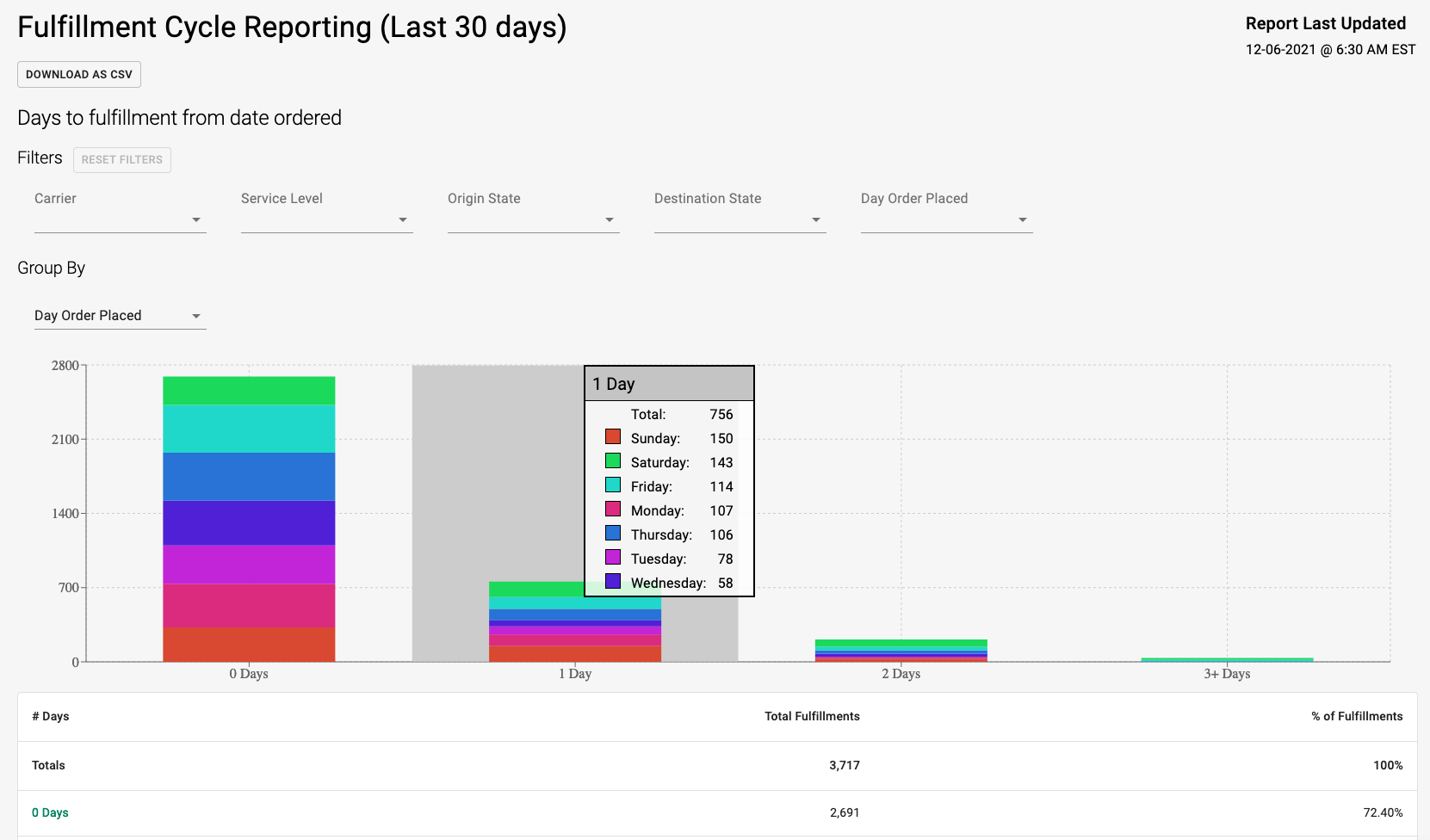 We're not done with building out this reporting either. In the next few days, we'll continue to expand the filters and options available, including letting you filter deliveries based on the Shopify Tags associated with the customer or order.
What else do you want to see? What other questions are you trying to answer? Let us know in the chat or at help@wonderment.cc.