Setting Up The Attentive Integration
Wonderment's Attentive integration can send shipping updates to your account for use in segments and journeys. To activate the integration, visit Settings -> Integrations and scroll to the Attentive block:

Once installed, Wonderment will begin populating events based on the activated events at the top of your Integrations page, which you can use to build segments and journeys in Attentive.
Create your first Journey by going to Journeys -> Create Journey in Attentive, and select "Custom Journey", and then pick the Wonderment shipping event you want to begin with, like Delivered: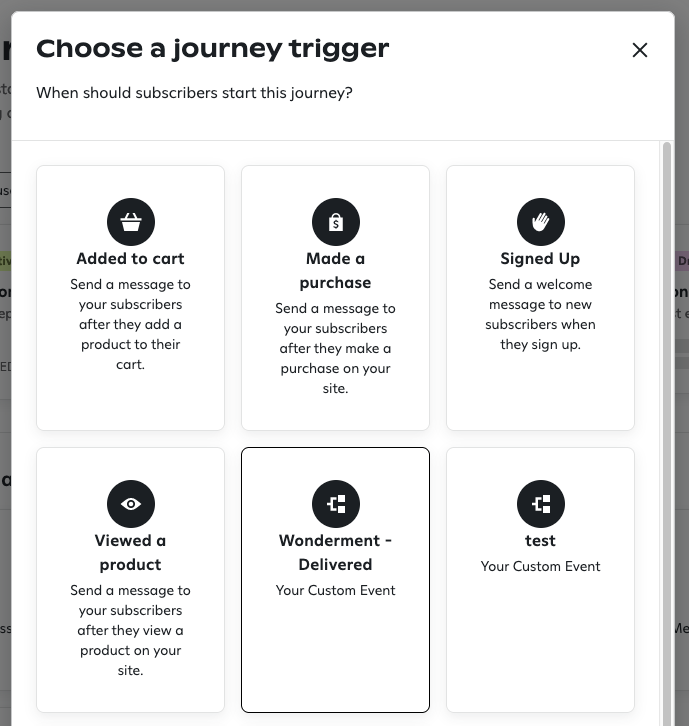 Most Wonderment-related journeys you will create will be Transactional, so pick that on the next screen unless you want to create a marketing journey.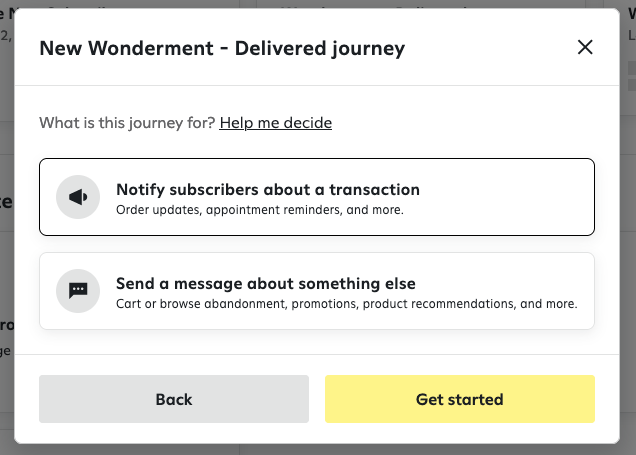 You can then configure your Delivered message to include variables from your Wonderment event data including order or shipping details, or anything else. Here's a simple example: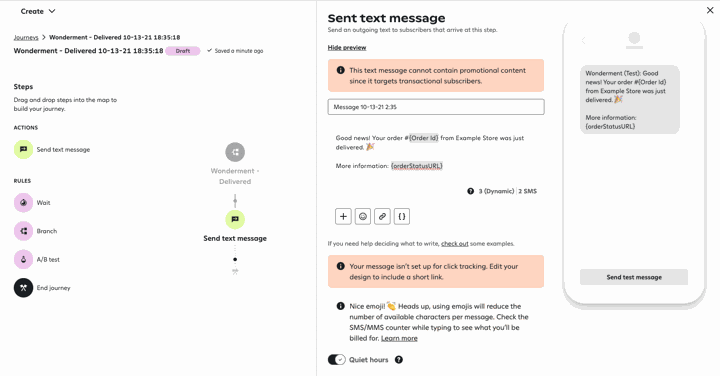 Have questions or need help? You can reach us at help@wonderment.cc for assistance.