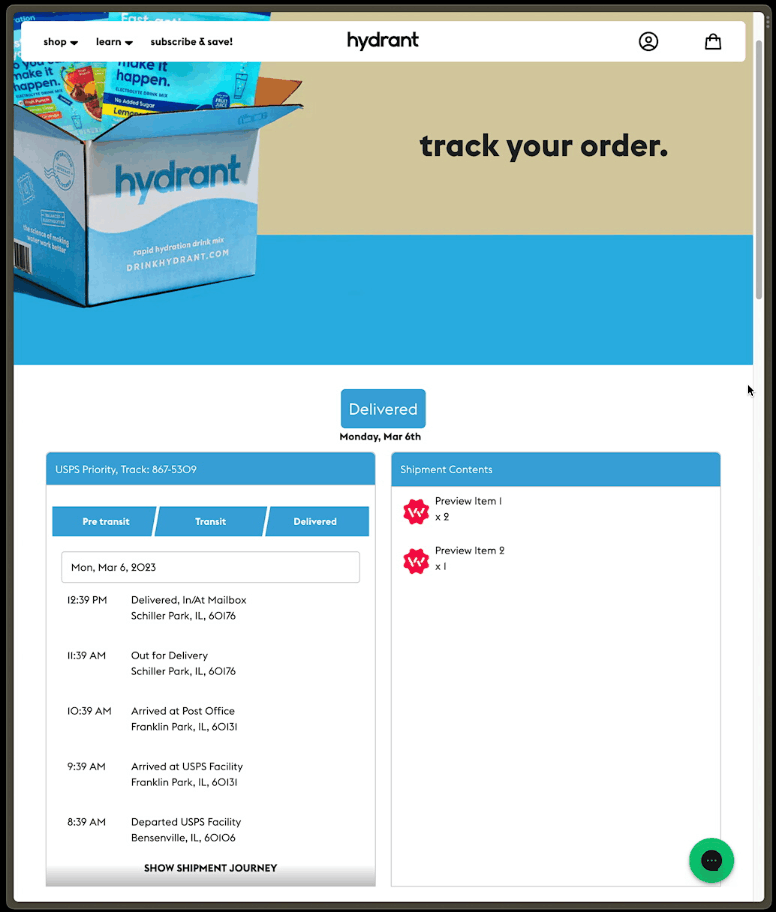 Wonderment Tracking Pages Just Got a Major Upgrade 🚀
We are taking a big step forward in making your retention efforts more effective by adding rich integrations to your tracking page.
This change will provide you with a library of sections to break the mold and offer something more personalized, helpful, and effective for your customers on the tracking page.
With This Upgrade You'll Have Access To:
Easily create tracking pages inside your native Shopify CMS.
Dynamic and personalized tracking pages — leverage Wonderment data onsite to tailor unique customer experiences.
I'm ready! Put me on the list.