You can get Slack notifications about Wonderment events, like a Stalled Shipment, easily through our webhooks feature.
Please note that webhooks require a paid plan for both Slack and Wonderment. The Slack free plan does not offer webhook integrations. This two minute video demonstrates how to set it up.
When finishing the setup in the Slack workflow builder, your variables will look like this, depending on which variables you use.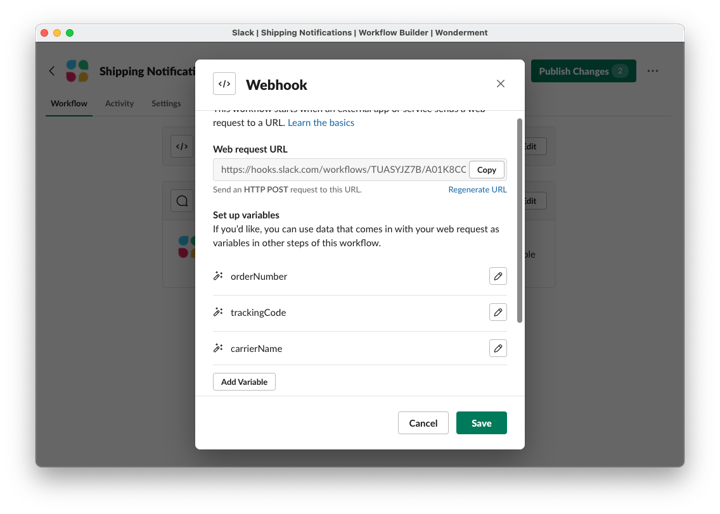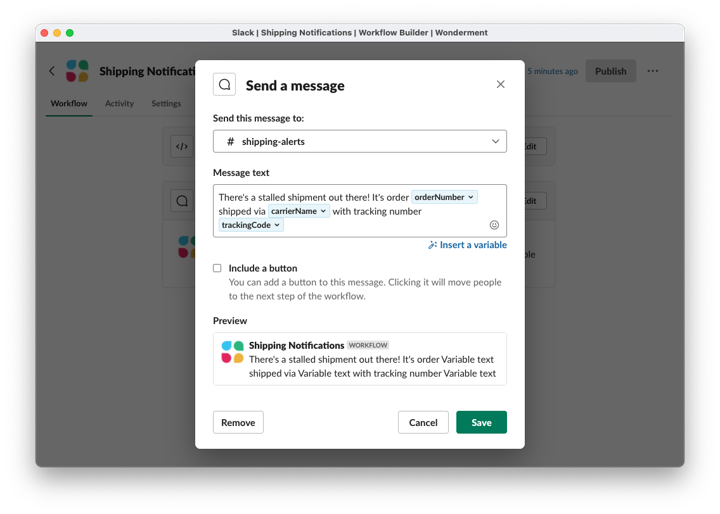 Have questions or need help? You can reach us at help@wonderment.cc for assistance.