Setting Up The Gorgias Integration
Activating the Integration
Get your personalized Gorgias Integration URL from Wonderment Settings:

In Gorgias, go to My Settings -> Gorgias -> Integrations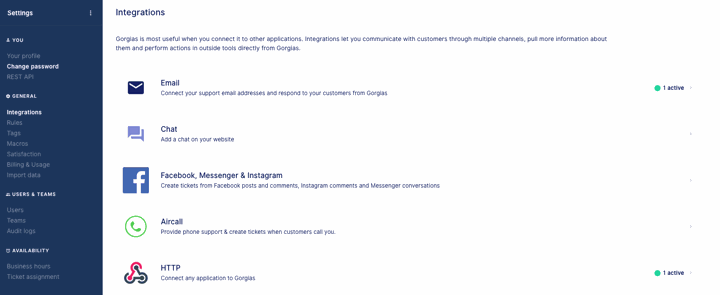 Select 'HTTP Integration', then click "Add HTTP Integration" in the top-right corner

Give the integration a name and short description in the first two fields, and then take the URL you get from Wonderment's Setup Screen, and paste it in the URL field. You don't need to edit any other fields. Click "Add Integration". Gorgias will begin retrieving your shipping data for each ticket as it is created or updated.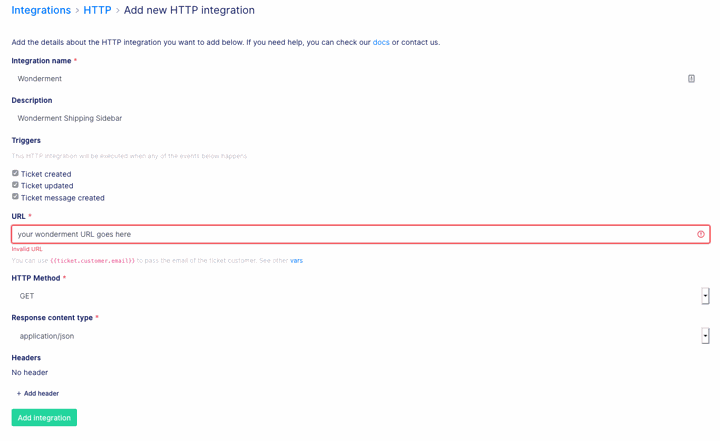 Adding The Widget To Your Sidebar
These instructions are roughly adapted from Gorgias's API page: https://docs.gorgias.com/data-and-http-integrations/http-integrations#step_3_display_the_information_in_the_sidebar
Data will be added to tickets immediately, but itwon't be visible until you tell Gorgias where you want the data to show in the sidebar. To do that, open a ticket in Gorgias, and then click the gear in the top-right for "Edit Widgets"

You'll enter the Widget Editor interface, which looks something like this: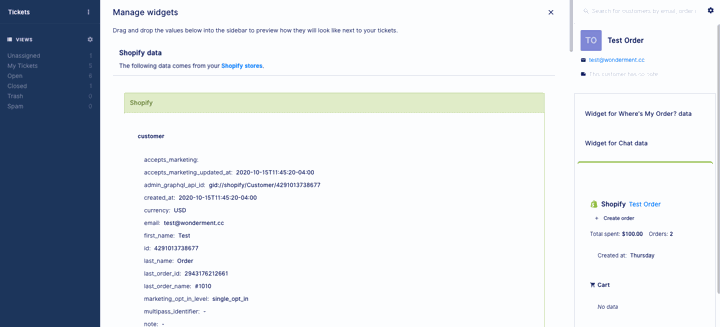 Scroll to the bottom of the page, and you'll see the Wonderment HTTP data block. Drag it by its title to the top-right corner of the widget bar. You'll see the bar highlight an area when it can be dropped.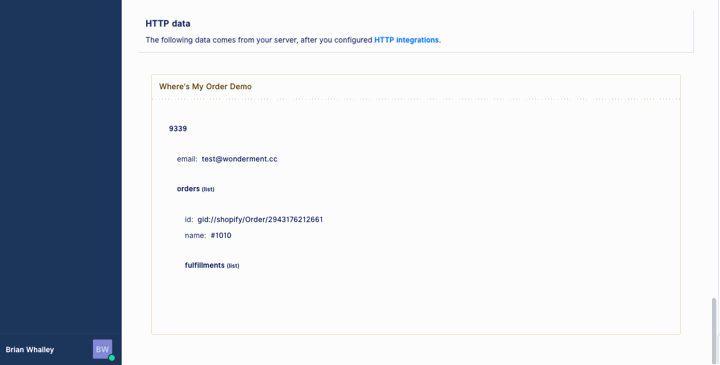 Hit the Save button in the corner and your new Widget bar will appear, and be populated with data as tickets are created or updated.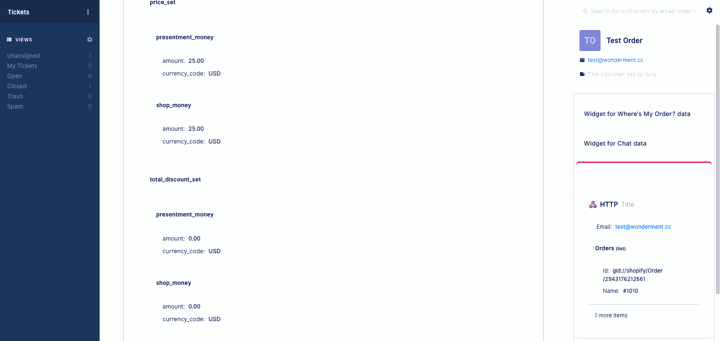 Have questions or need help? You can reach us at help@wonderment.cc for assistance.