Tracking DHL Germany Packages in Where's My Order
To get access to DHL Germany tracking, Where's My Order needs to prove the relationship between your store and our app. DHL Germany does not allow unauthenticated apps to use their tracking API. Providing this is just one or two steps, to enter your credentials securely inside Where's My Order, and we use them once to create the authenticated relationship.
Where's My Order does not store your passwords in any form. They are used once to create the relationship through an encrypted API call and then discarded. 
To begin the process, visit Settings -> Carrier Accounts in Where's My Order. You'll see this screen.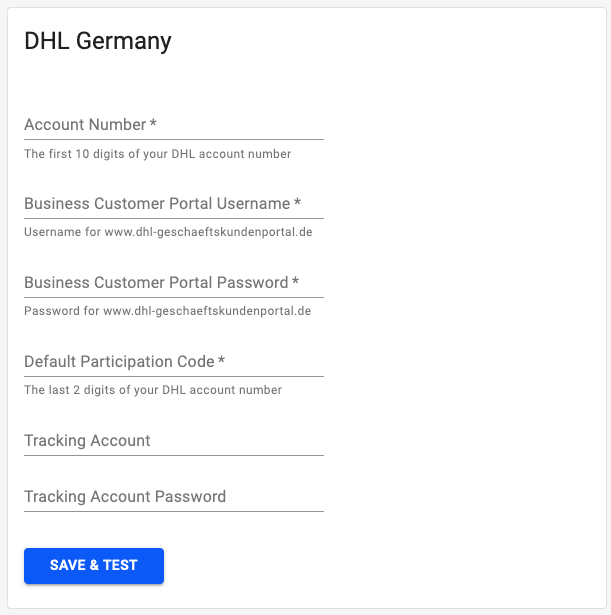 The first four items are likely at your fingertips already. The final two may not be. If you've never used a 3rd party order tracking app before, you may need to request your Tracking Account ID and Password from DHL. You can do so by contacting your DHL representative and asking them to activate the Tracking API Credentials. This should be a fast process for them, and enables you to use their data with Where's My Order.
When you've entered your credentials, click Save & Test. If your credentials worked, you'll get a success message. Your packages will begin tracking within a few minutes.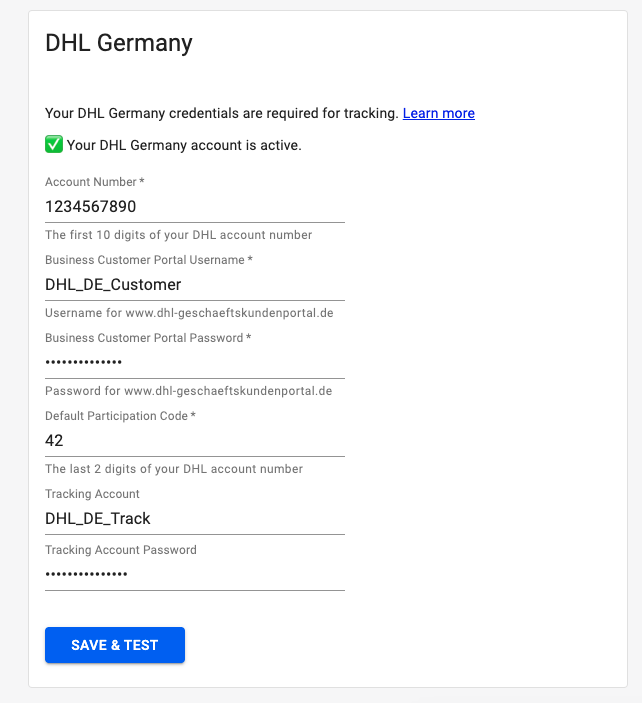 Have questions or need help? Reach us at help@wonderment.cc for assistance.