Australia Post Setup with Where's My Order
To get access to Australia Post tracking, Where's My Order needs your Australia Post API key and API Password. You'll complete a short form, and they'll send you these keys in an email. 
To reach the form visit their page to "Register for a Shipping & Tracking API Key". 
You will then either log into your existing Australia Post account, or create one if you haven't made one yet. After logging in, you will be able to click the "Complete Registration" button.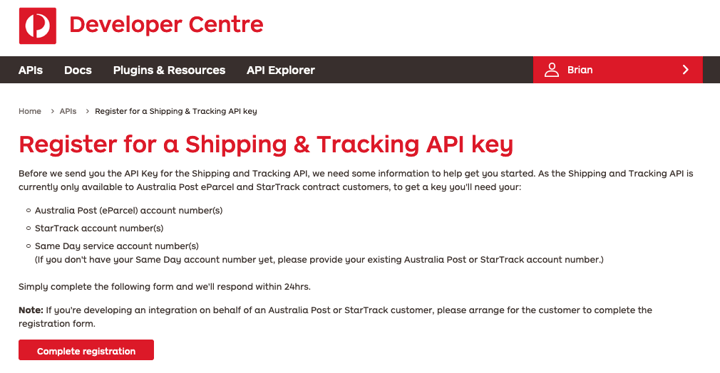 This brings up a short form: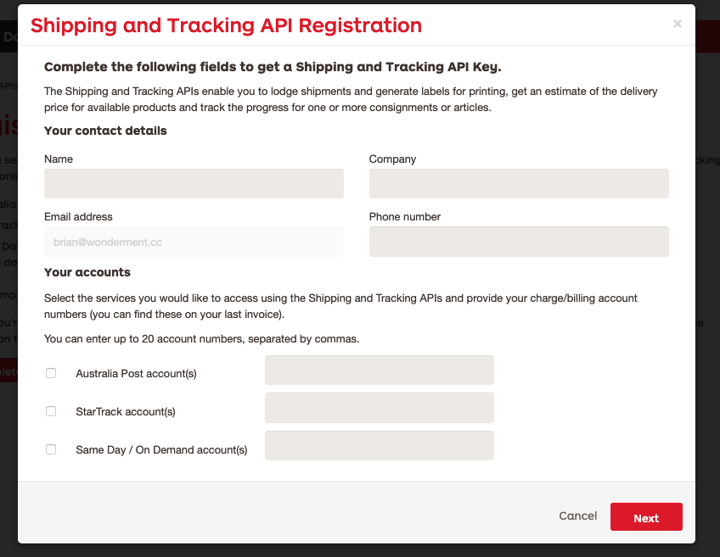 Once you've done this, Australia Post will send an invitation email and instructions on the steps to follow to set up your API key and API password. They may not send it for a few hours, that's normal. Once you receive it, visit the Where's My Order's Carrier Accounts screen, where you will need to enter the following information.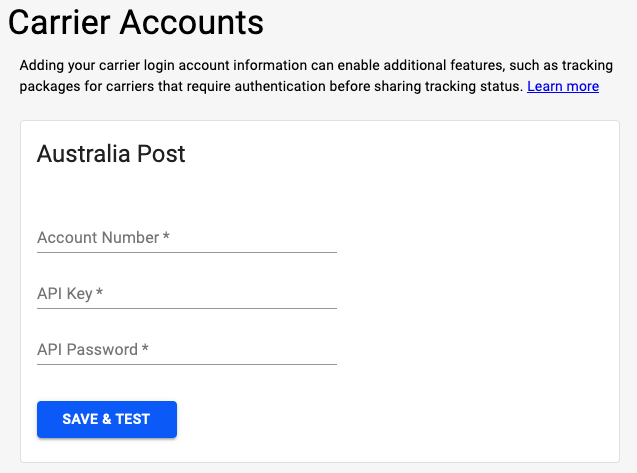 The Australia Post Account Number, this is the charge account number associated with your parcel contract. It must be entered as a 10 digit number in a format like: 00079xxxxx (10 digits, numbers only).
The Australia Post API Key, which is the corresponding API Key from the email you were sent by Australia Post. The API key format for Australia Post is something like: a0fe680d-e298-46c7... (36 characters, numbers and letters, including hyphens). 
The Australia Post API Password, which is the secret you entered when you created your API key. This password is not the password you use to log into the Australia Post Developer Centre, but provided separately in the email after you created your API key.
Once you enter these and click Save & Test, we will begin tracking your Australia Post packages within a few minutes. Questions? You can reach us at help@wonderment.cc.